The holiday season is upon us which is so exciting, but also so stressful. Of course there are the usual stresses of preparing your home, gathering friends and family together to celebrate, finding thoughtful gifts for loved ones, and even just picking out an outfit can sometimes turn into a huge headache around this time of year.
Not going to lie, I'm feeling the heat this holiday season. But instead of panicking, I'm trying to savor each little (sometimes stressful) moment because this is when memories are made. With a fresh perspective, you can turn a chaotic day into a memorable day. It's all about attitude.
That's why I was so happy when I learned about this new online store which specialize in wedding dresses, prom dresses and evening dresses, Victoria's Dress. I really love that New Year's Eve is the perfect opportunity to really get all dolled up! And how fun to be certain that you'll be the only girl at the party in the dress you have picked. The shop can customize little details of the dress for you – you can pick a color and they'll dye a dress from their massive selection exactly to your taste. If you're the type of girl that only wears a dress once and would prefer to avoid the clutter, it might be worth using services similar to The Volte for great dress hire. They have a massive range of dresses so I hear.q
I'm so obsessed with a bunch of their dresses, particularly this elegant cocktail dress.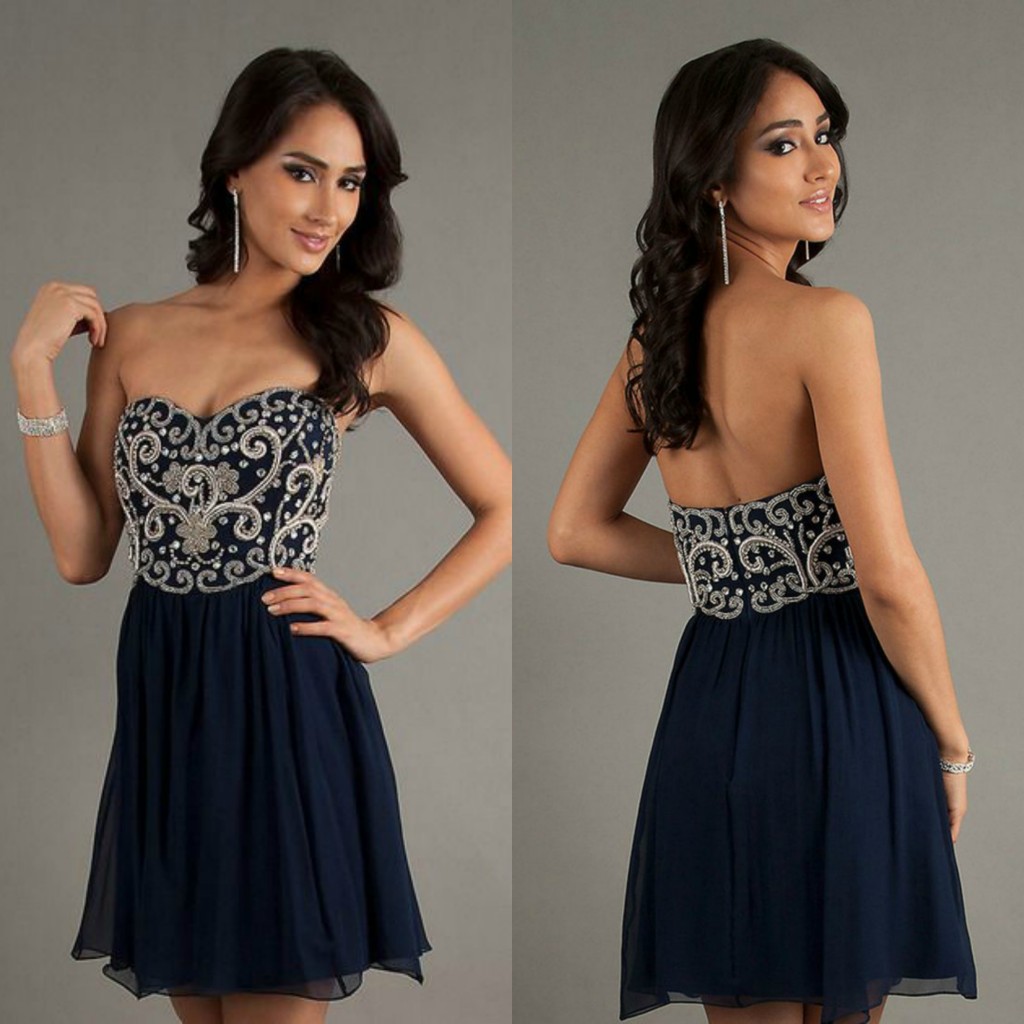 The embroidery on the bodice is simply stunning. The dress color can be customized to personal preference, but I think the navy color is perfect for the colder months and just looks so sophisticated. It's the exact evening dress I would pick for a fancy New Year' Eve dinner date. You could style it with a chic & simple blazer to make appropriate for a formal setting or party.
I'm also lusting over this sweet but sexy white party dress.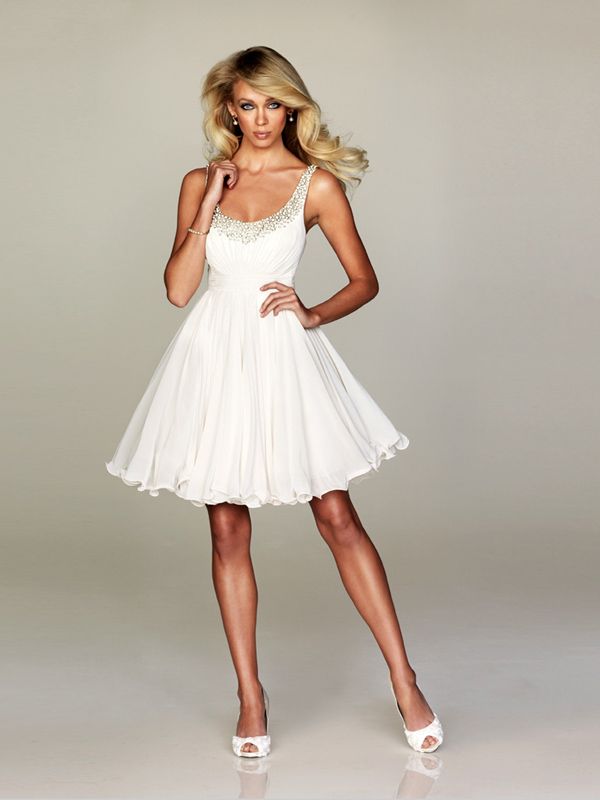 Although intended as a short prom dress or the likes, I just think with a faux fur around the shoulders, this formal dress would be a complete stunner at a New Year's Eve celebration. The flared hemline and embellished bust are really fun and exquisite. If you're still searching for a festive New Year's Eve look like I am, this might become a top contender for you!
Hope everyone is having a stress-free holiday season so far. And, if outfit choices are panicking you a bit, just remember the "reason for the season" and stop by Victoria's Dress for some inspiration!
xoxo,
KMK