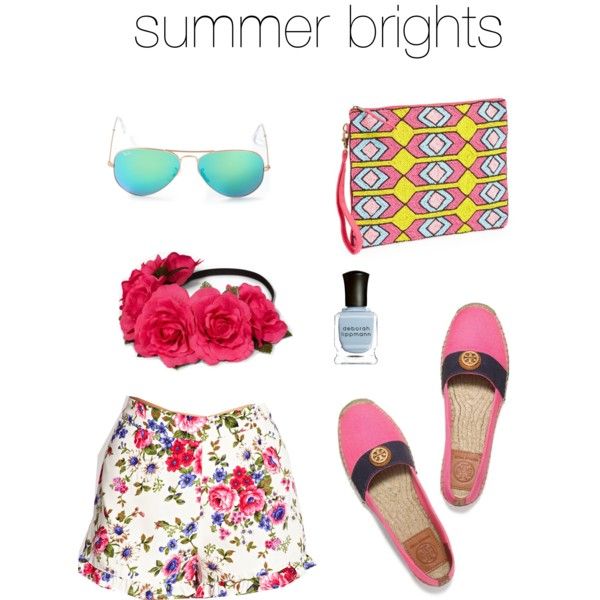 a flower headband
flash aviators
floral silk shorts
the perfect periwinkle nail polish
adorable espadrilles
a patterned beaded clutch
Just loving brights & jewel tones for summer right now! I tried these shorts on in Forever 21 this past weekend and literally can't stop thinking about them. Paired with a cobalt silk tank, they were stunning. Also really craving a pair of the RayBan flash lenses. The way the blue reflects the sun is so bold and chic for the beach. There's really not much to say about the Tory Burch espadrilles aside from, "Do they come in my size?!!!" They look so darling (and comfortable) for a low-key spring/summer day. And truthfully, I do actually need a flower crown. #firstworldproblems ? But I'm planning to go to a concert on the pier this weekend and what is more appropriate than a boho chic floral headband? I really love the strong pink tone of this Express one.
1 more day til the weekend, dolls! We can do it!
xoxo,
KMK