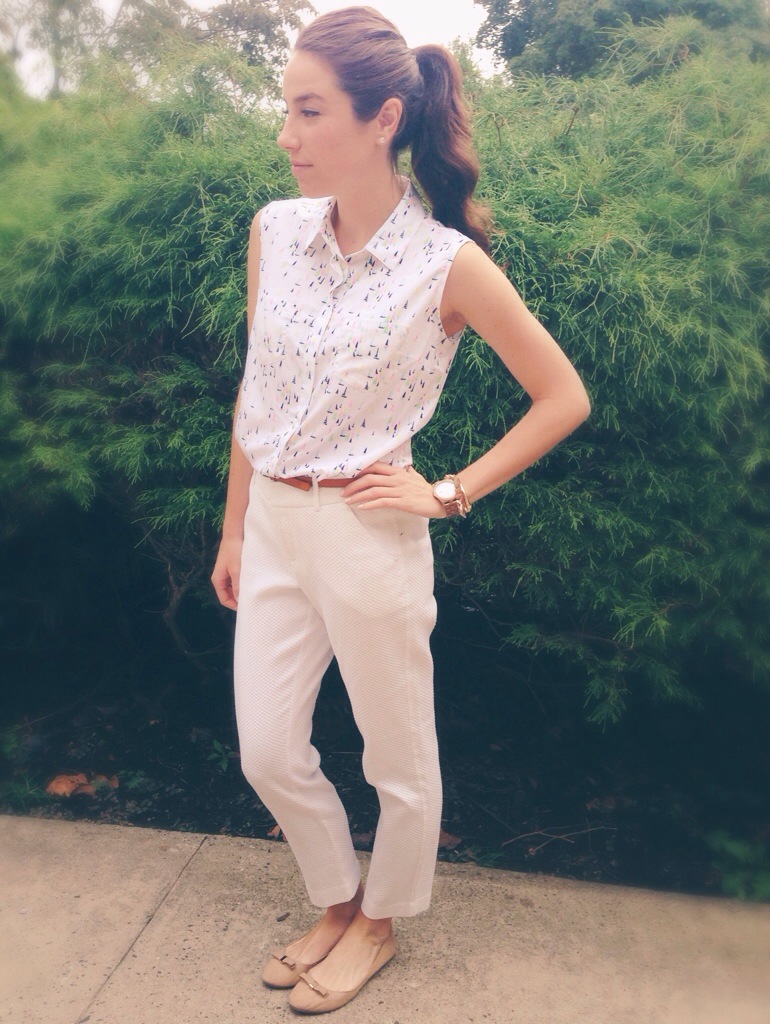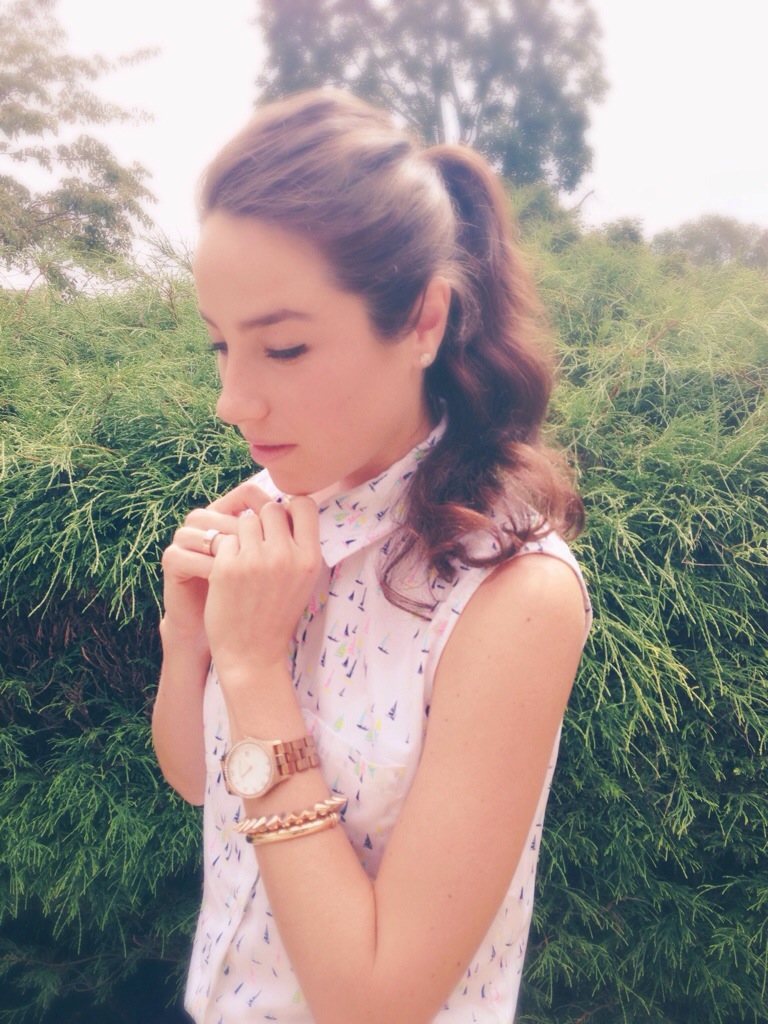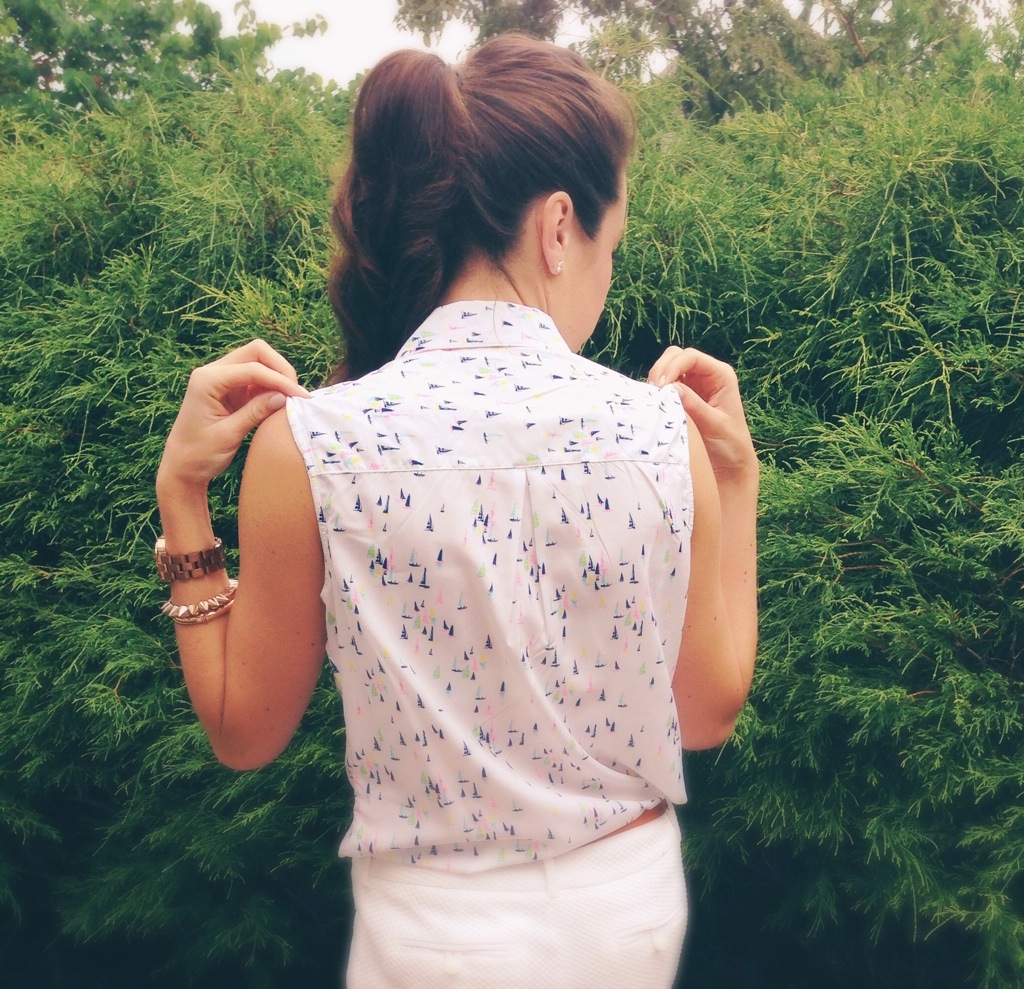 It's nearly the end of summer so I'm taking full advantage of every opportunity to wear white before it's no longer "fashionably acceptable." After Labor Day, the tradition has always been to avoid wearing white. But I have to admit, I love a pair of white skinny jeans tucked into a pair of brown leather boots in the fall!
I love this all white look for a business casual outfit or maybe even to wear for a weekend brunch. The colorful sailboat pattern on the white button up blouse is so sweet, nautical, and perfect for the last month of summer! The crisp collar reads a bit dressier but still works well with a styled pony tail.
And I have been on the hunt for a quality pair of white work pants. I love these tailored ankle-cut trousers. The subtle woven material adds some weight to the pant so I won't have to worry about them looking too sheer or over-exposed. I styled this look with a thin light brown belt and soft suede tan flats to break up white a bit. And I threw on a couple pieces of rose gold jewelry to polish it off.
Shop the look – (All these pieces are still available!)
xoxo,
KMK