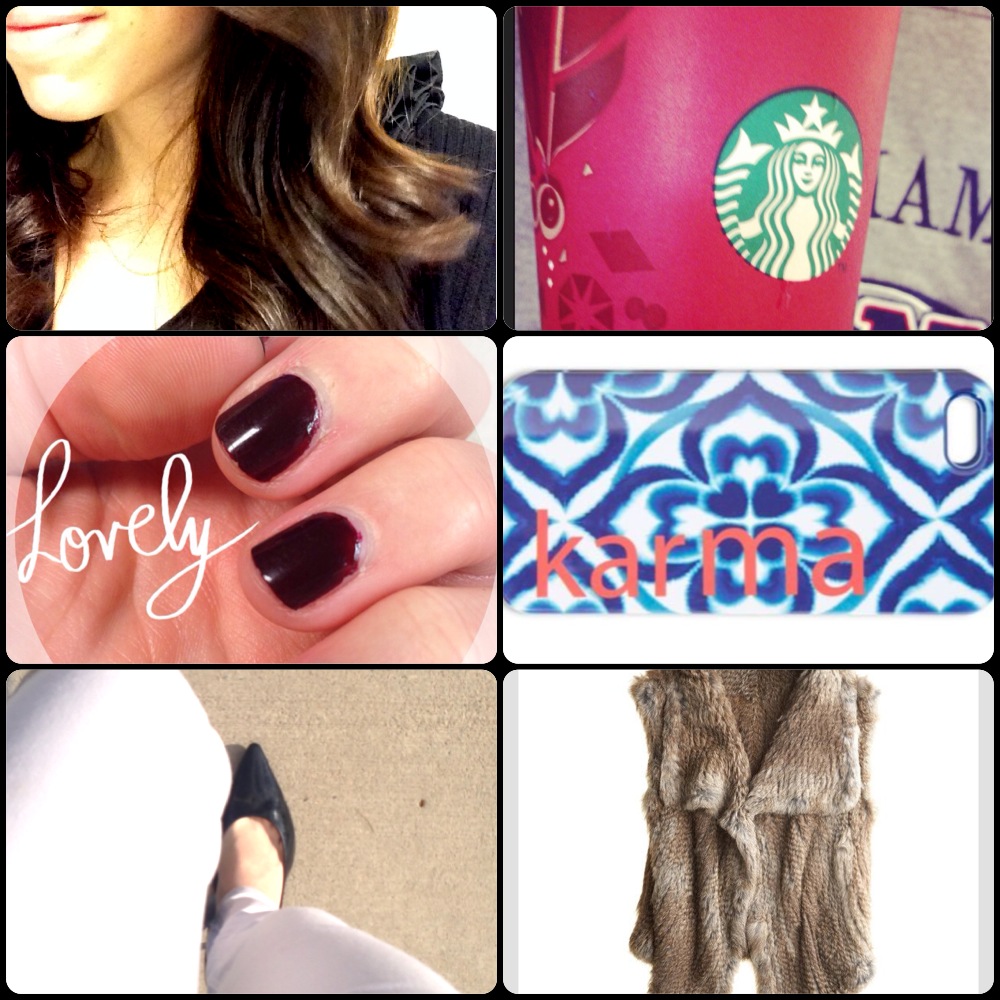 Big Curls – thinking it would be fun for me to do a little tutorial on this? Let me know if you'd like to see one
Starbucks Holiday Cups – they're out this week, as you probably have already seen from my Instagram
Berry Naughty Nail Polish – by Essie. Forget what I've ever said about another nail polish. This is the best shade for fall.
Karma iPhone Case – by Lucky Brand
Black and White – the trend that won't quit this year
Fur Vest – by Calypso St. Barth (I've been obsessing over all week)
This week was such a blur. So happy it's Friday. Hoping to get a little shopping, working out, dancing, and relaxing with family done this weekend. Hope you all enjoy your weekends as well!
xoxo,
KMK