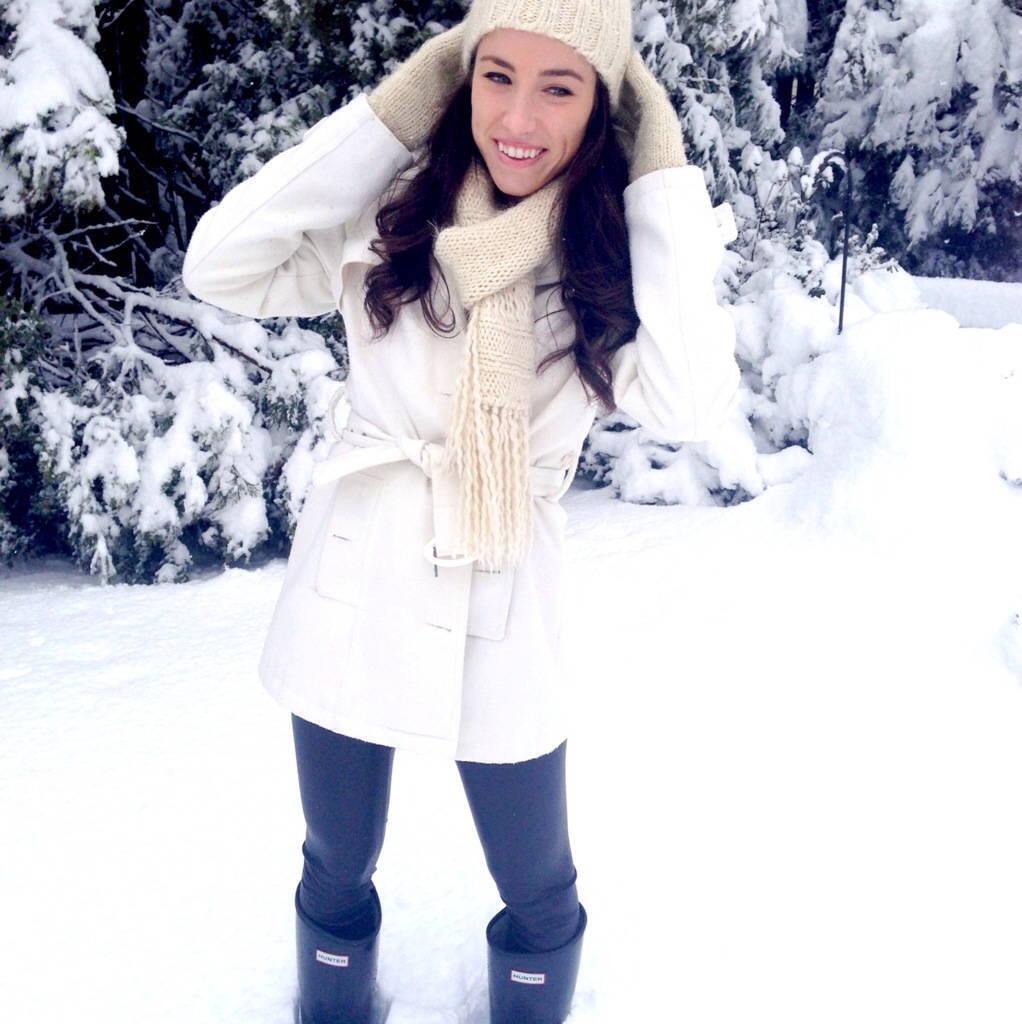 This is the perfect cozy, chic outfit for a snow day! I've been loving all the snowstorms we're getting in the northeast lately so I thought it'd be helpful to share what my go-to outfit is for a cold, snowy day. I've had this white peacoat for ages. The winter white looks so effortless and chic paired with the black liquid leggings. Plus, the belt detail cinches in at the waist so I actually have a figure despite being all bundled up! It's so hard to stay warm & stylish sometimes with all the thick layers of sweaters and coats – but this belted peacoat really does the trick.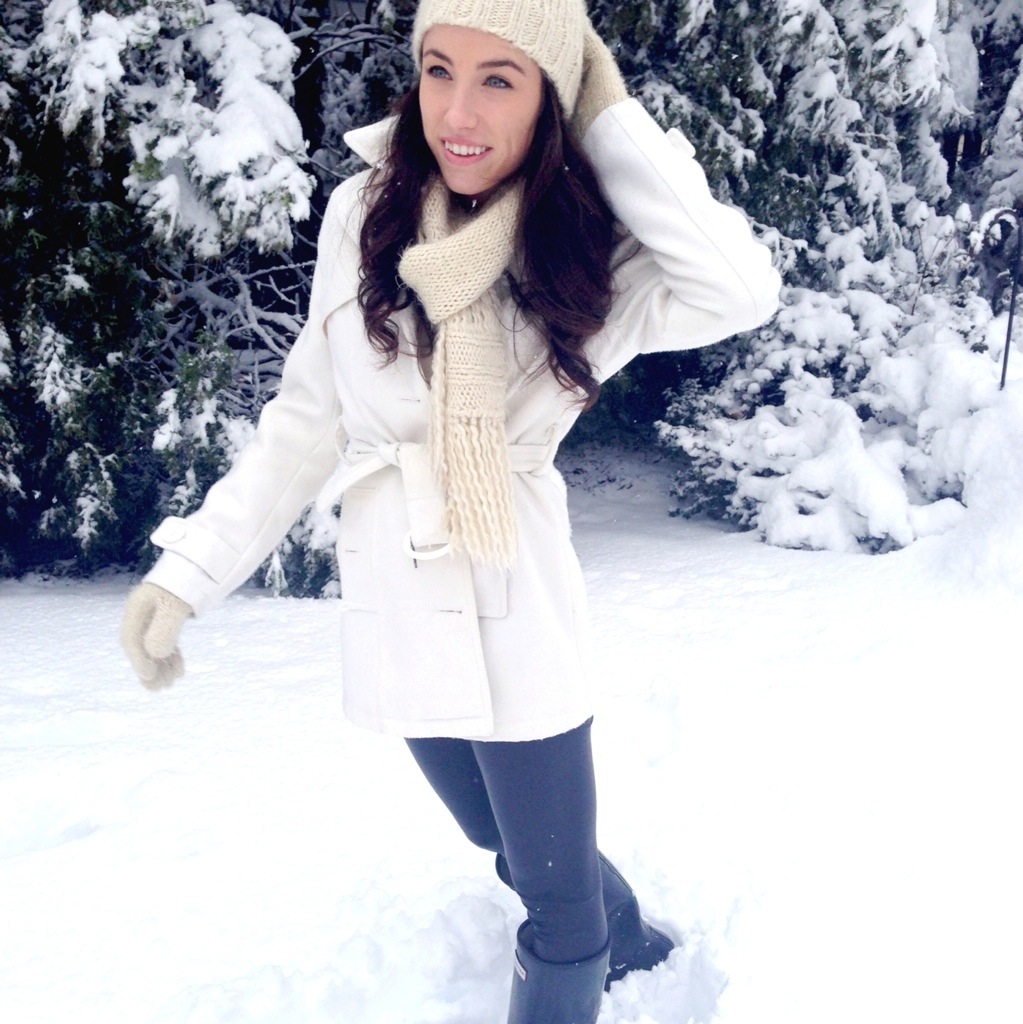 I just layered on winter white gloves, hat and scarf to keep the whole outfit warm but classic. And of course, I'm rocking some fuzzy socks underneath the wellie boots. I basically love any excuse to wear a pair of fuzzy socks from my ridiculously huge collection!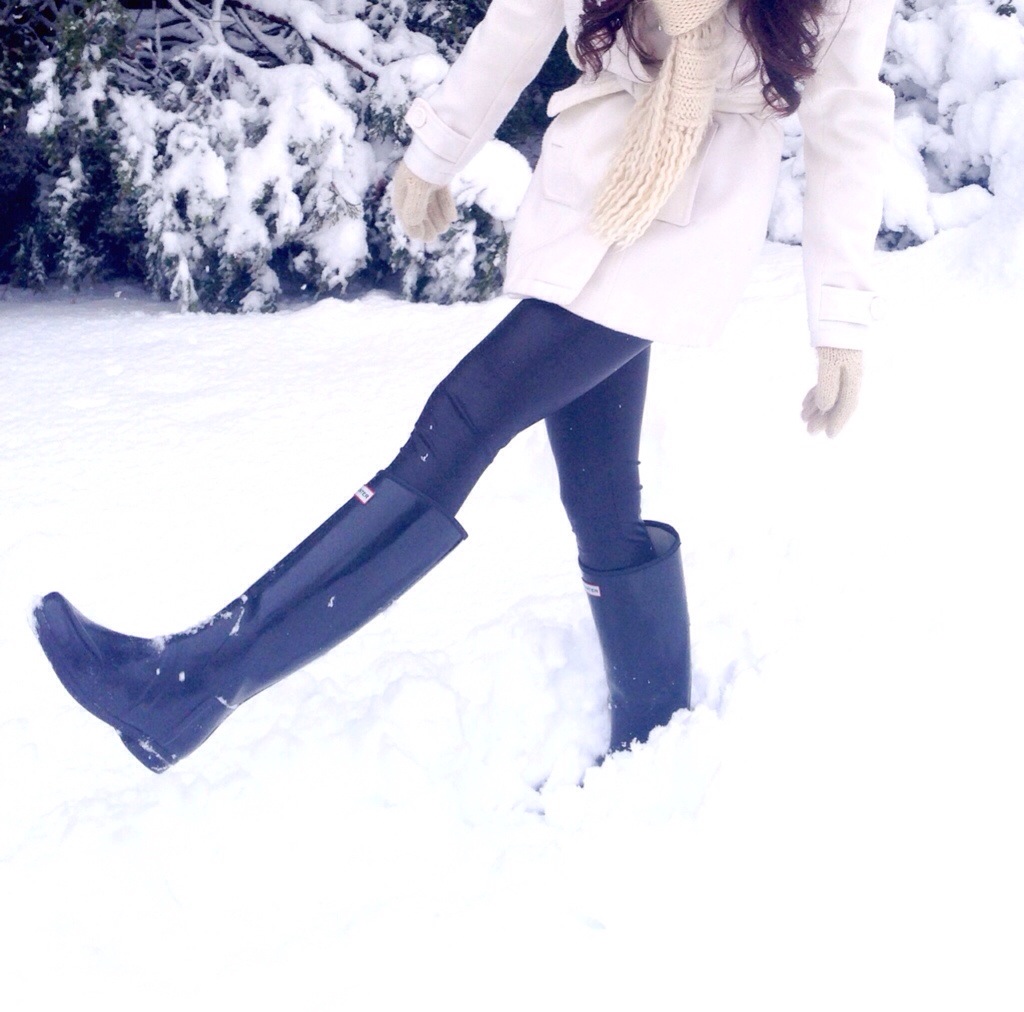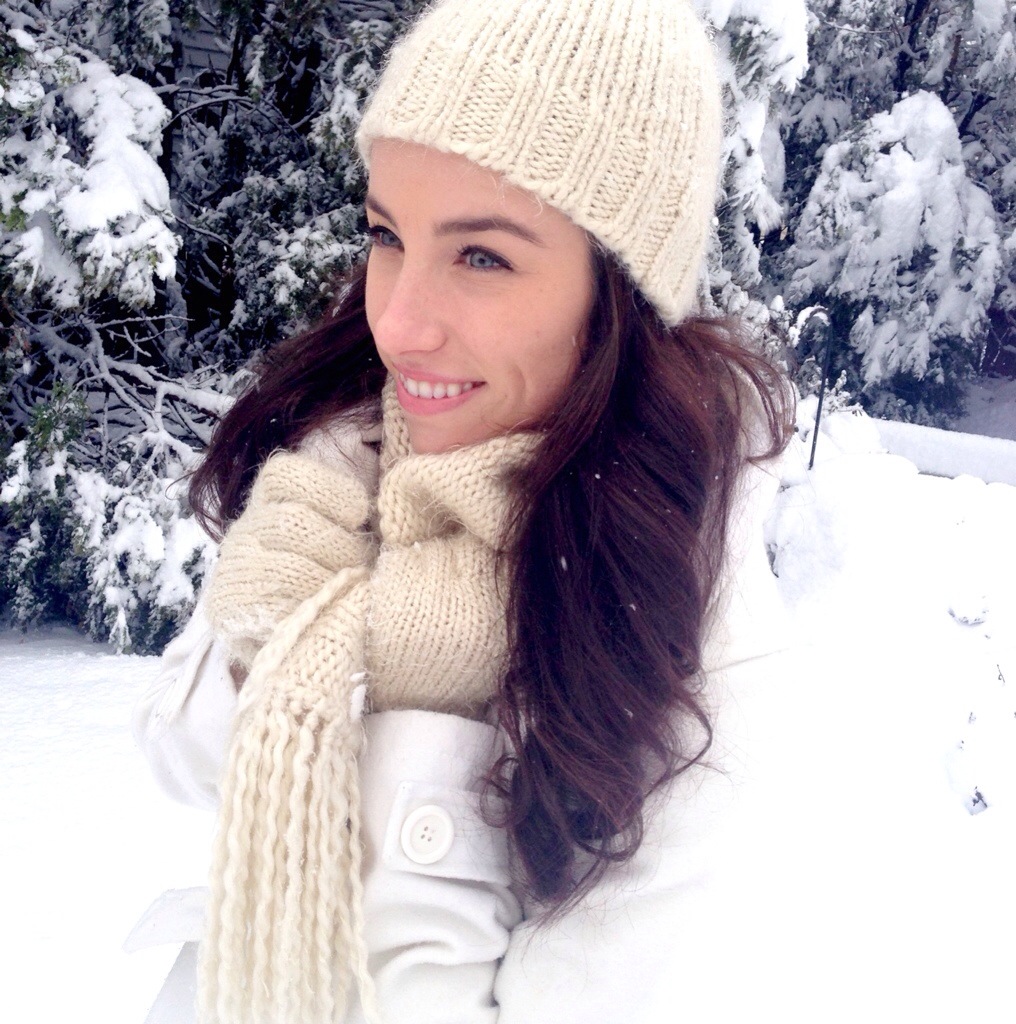 Get the look –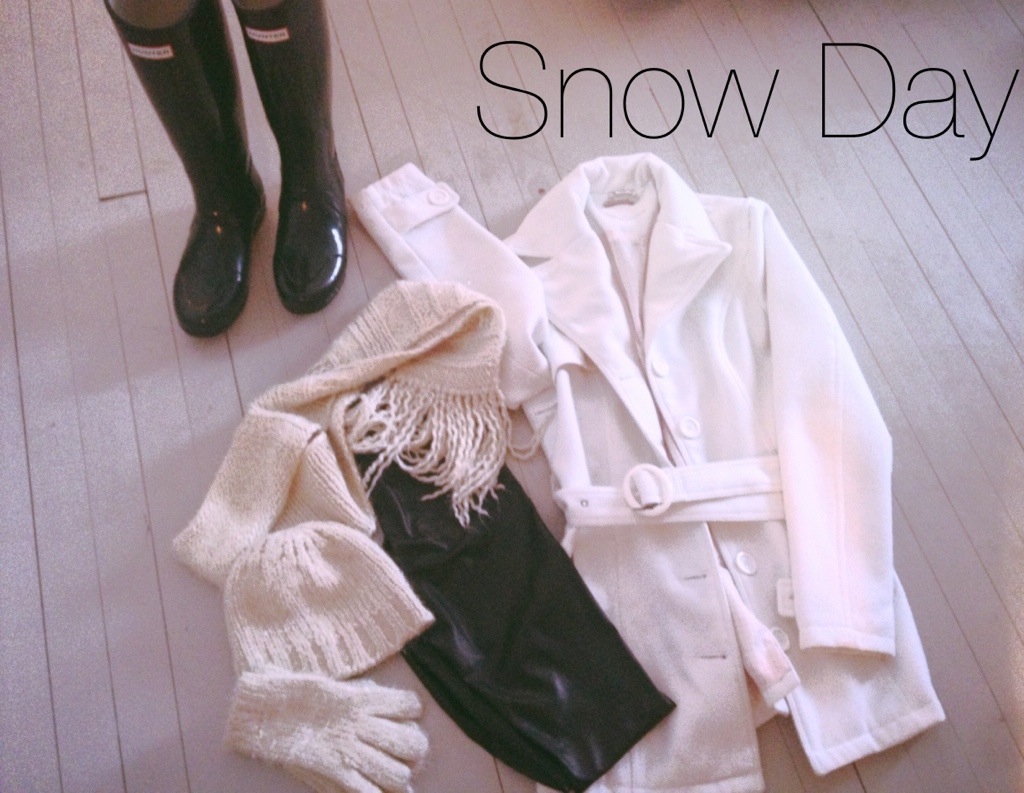 Stay warm & have fun in the snow!
xoxo,
KMK