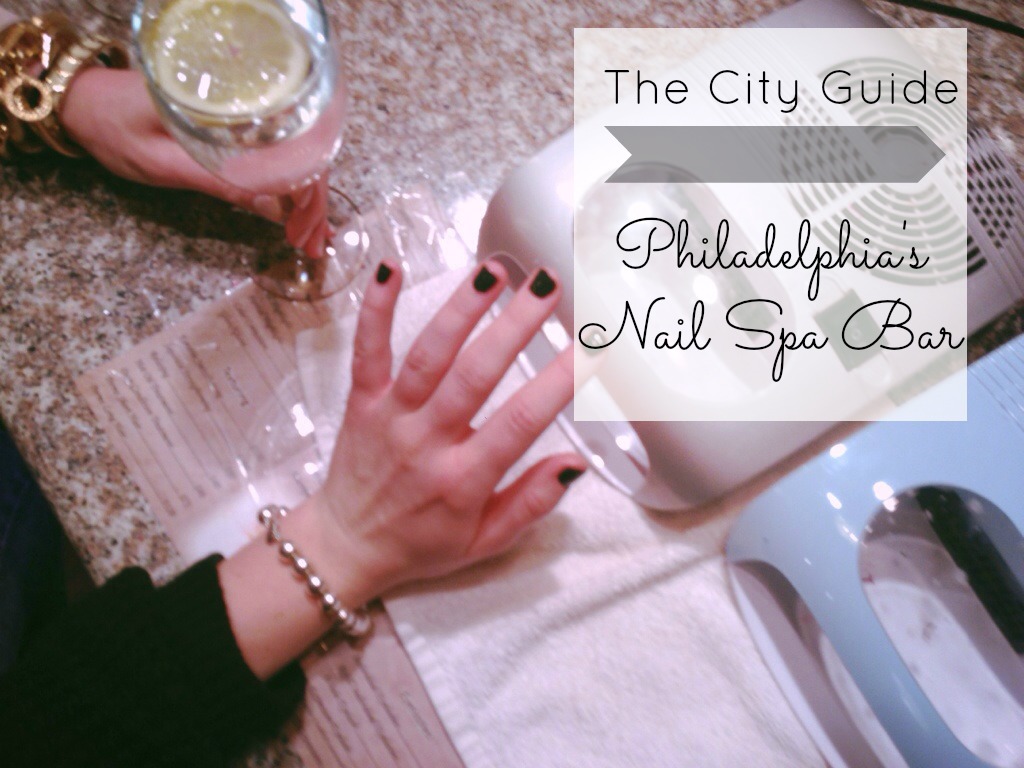 For the second installation in my blog series, The City Guide, I'm sharing a hidden gem in Philadelphia – Nail Spa Bar. I discovered this little nail salon on the top floor of this tucked away little brownstone on Chestnut Street with my sister a couple weeks ago. We were looking for a way to kill some time and what's better than a glass of wine and a manicure?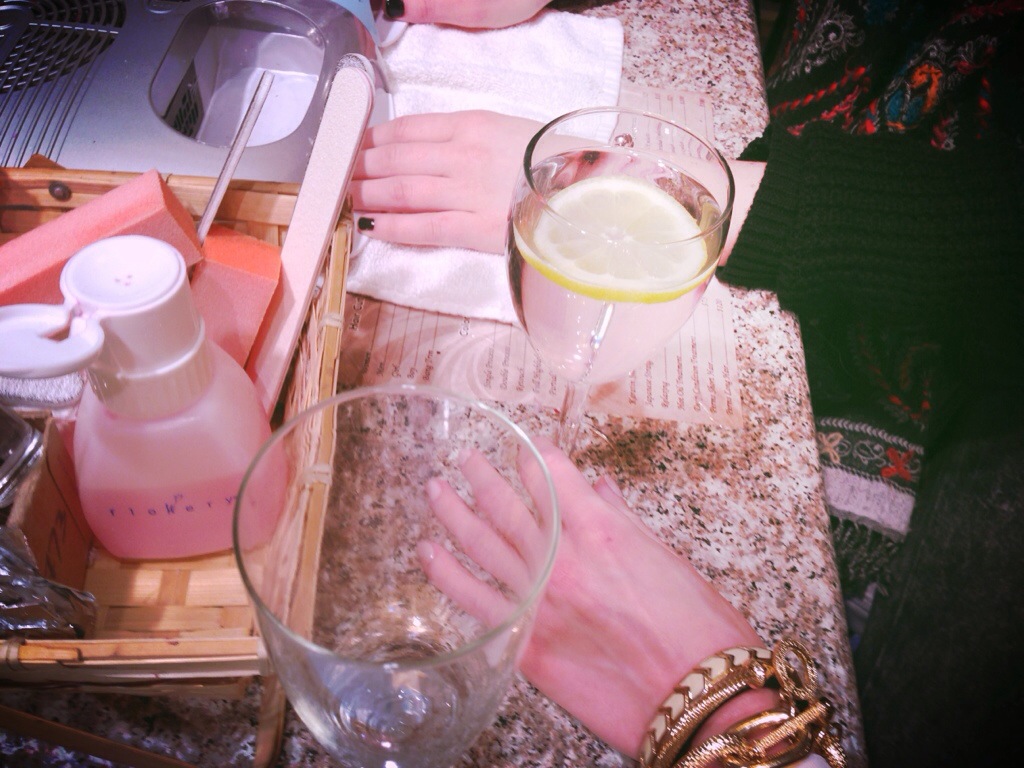 (on Devin's nails: OPI's Life in the Expresso Lane)
The salon has a whole menu of services, but I've only tried the basic manicure so far. I'm really pleased with the selection of polishes. They even had the new spring Essie collections to choose from. In between each coat, the manicurist sets your nails beneath mini fans which I definitely appreciate as it leaves a nice smooth finish. The whole drying process is completely sped up with this additional step.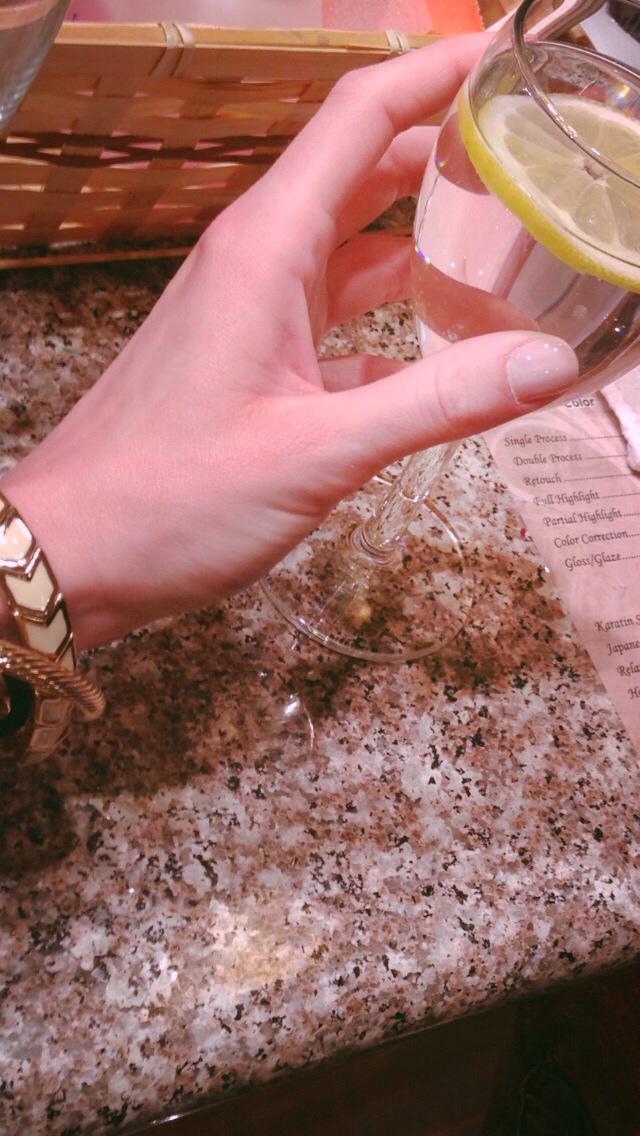 (on my nails: Essie's Limoscene)
Loved that we could get a glass of water with lemon OR red/white wine to sip during the manicure. I've also heard that the Nail Bar in Rittenhouse offers champagne as well which would definitely be my preference! The basic mani was only $12 – including the massage, glass of wine, and a gift certificate to return for a FREE eye brow appointment! I'm completely obsessed with the customer service and consideration at this place. For a tiny little salon, they really value their patrons.
Recommendations:
Parking: Not a lot of street parking in this area. Generally best to go up a block to Market Street, especially if you're arriving around 6:30pm when all the spots begin to fill up.
Massage: Ask for a massage! If it's not too crowded, your manicurist will likely give you a 5 minute massage completely free. It's beyond relaxing.
Polish Chips: No need to stress if you mess up your nails on the way home! The salon will fix (FREE of charge) any chipped nails up to 2 weeks after a gel manicure and up to a day after a basic manicure.
Entrance: You have to get buzzed in and once inside the building, be sure to go all the way up to the third floor. The second level is quite deceiving as it's the company's Hair Salon and the door signs are branded in practically identical colors. I learned this the awkward way! :)
xoxo,
KMK