Hope you all had a lovely Easter weekend. The weather couldn't have been more perfect. It was absolutely my favorite weekend in a while – visiting with friends and family, walks and jogs in the gorgeous sunshine, pastel dresses, coffee trips, margaritas, mimosas, bakery treats, mass, sunbathing… I should probably just cut the list of here. Suffice to say, I had a relaxing holiday.
I was entirely planning on wearing a delicate mint lace dress for Easter Sunday festivities, but instead wore it to a brunch with the girls on Saturday. So on Easter, I went a bit more casual in all neutrals. I just love this three-quarter length sweater from J. Crew and the nude pumps are my favorite heel. The all leather construction makes it seem as though you're walking in slippers rather than three inch pumps.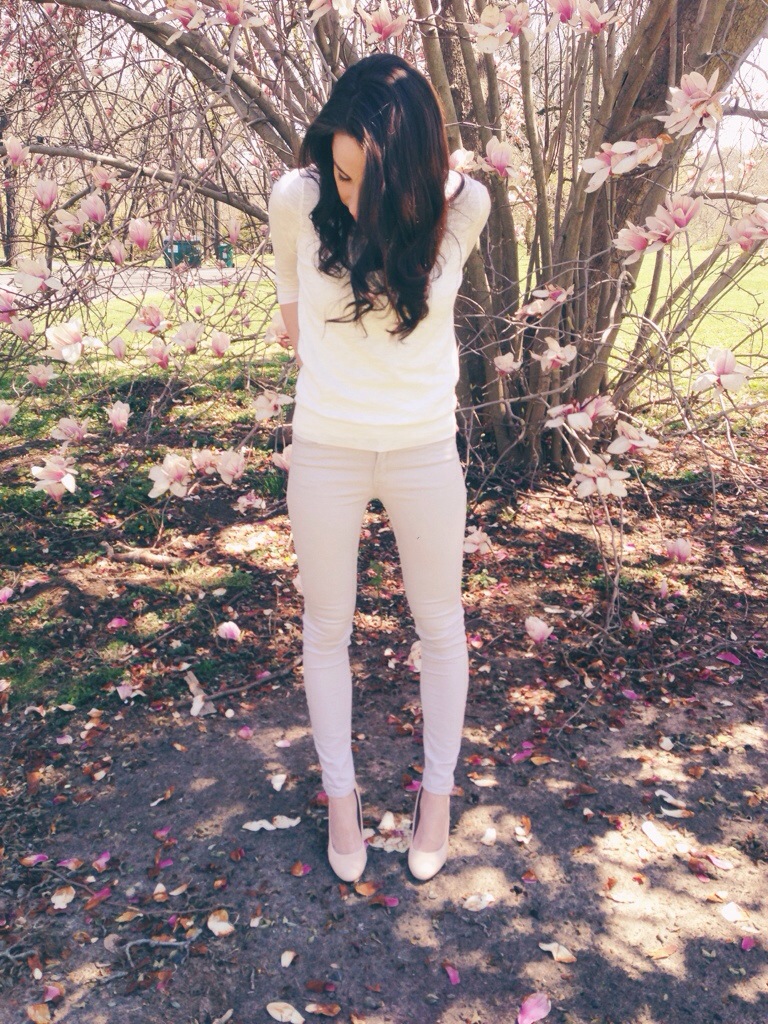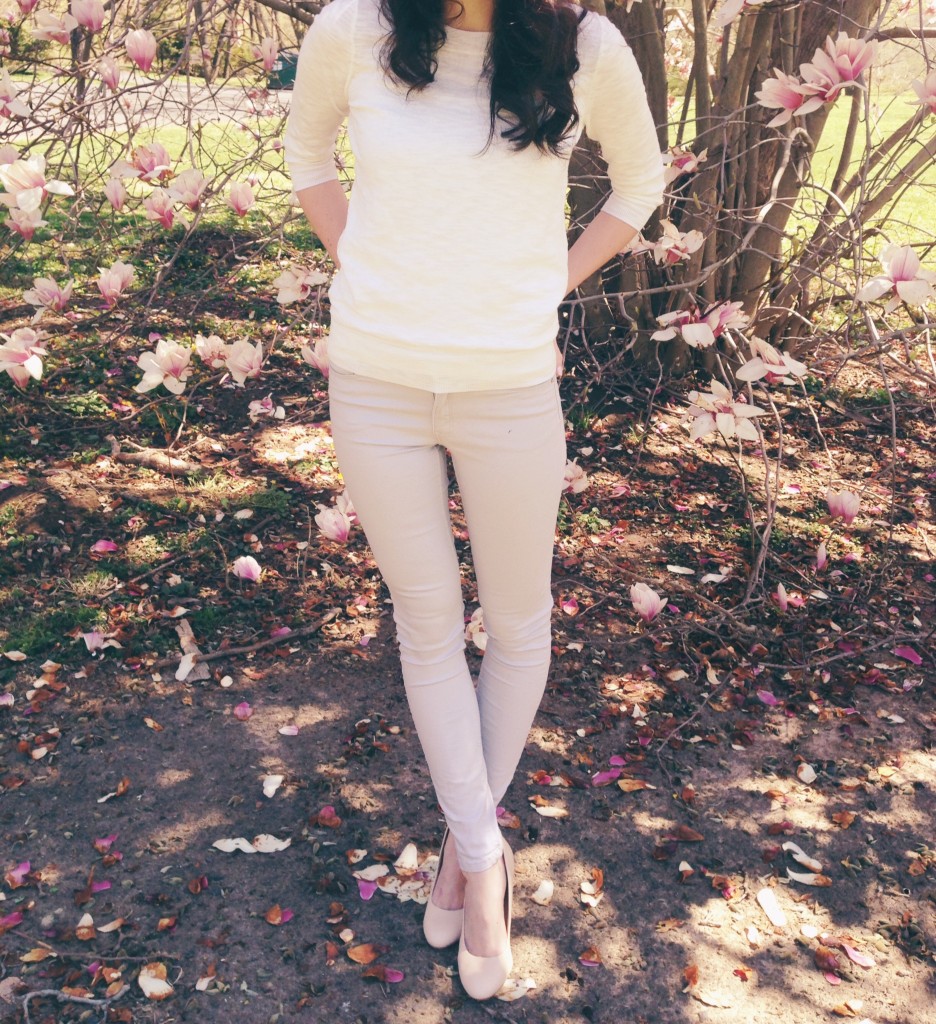 Given the gorgeous clear skies, this cream ensemble was crisp and completely in tune with the peaceful disposition of the day.
Heels: BCBGeneration – no longer available online. I adore these similar nude leather pumps by Sarah Jessica Parker from her new shoe collection. How appropriate that the woman who took the Manolo Blahnik to a whole new level of stardom with her Sex and the City series, would eventually design a shoe line of her own (now available at Nordstrom's).
Sweater: J. Crew
Khaki skinny pants: H&M – no longer available online. These Theory Dark Oat slacks are so simple and chic for spring. I love the relaxed fit.
As much as I obsess over simple/clean looks like all neutrals (I even have a Pinterest board dedicated entirely to neutral lovin'), I'm so excited to share my outfit post tomorrow with you. Lots of brights and patterns headed your way to prep for spring transitioning to summer.
xoxo,
KMK