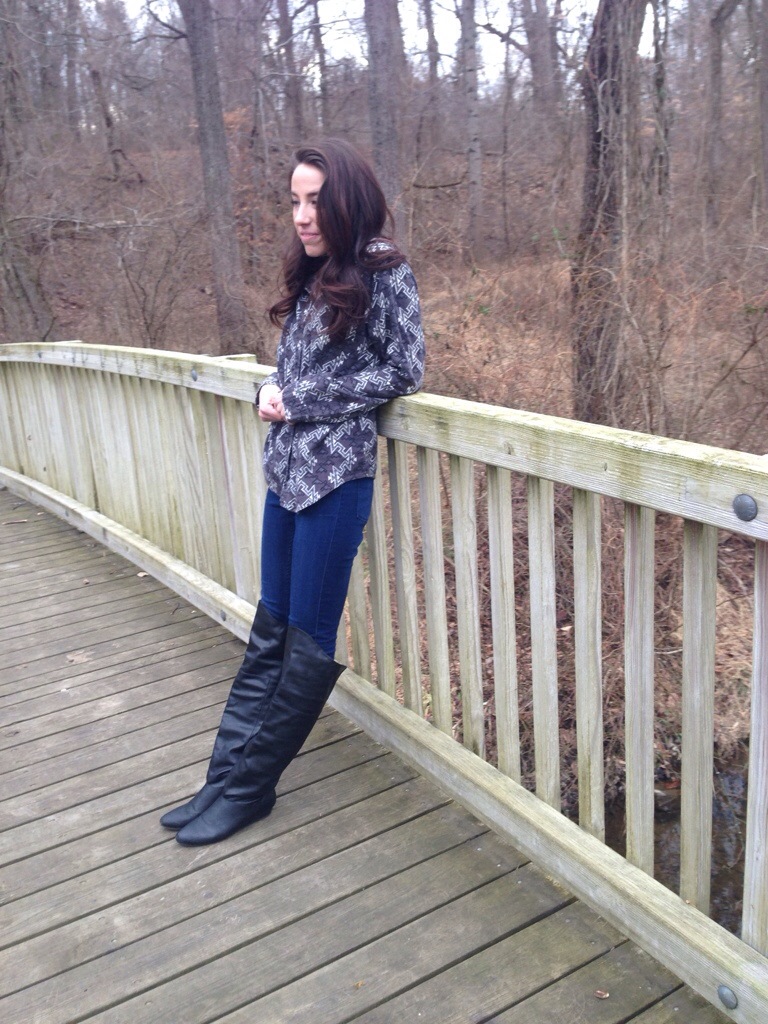 It is beyond chilly this month so I'm totally layering up on the warm flannels and cozy wool & leather winter coats. On dreary, cold days, there's nothing I love than a cool gray-toned outfit (or as my family refers to them, a "groufit"). A basic skinny jean with black over the knee boot and a chic long sleeved top is easy, warm, but most importantly, still very put together. The tall boots are comfy but still more structured and stylish than the typical pair of Uggs. I think paying special attention to hair & makeup also polishes off the whole look. I prefer a strong, winged eyeliner with big soft curls. It's my go-to style because throwing together some curls is very quick but still super attractive.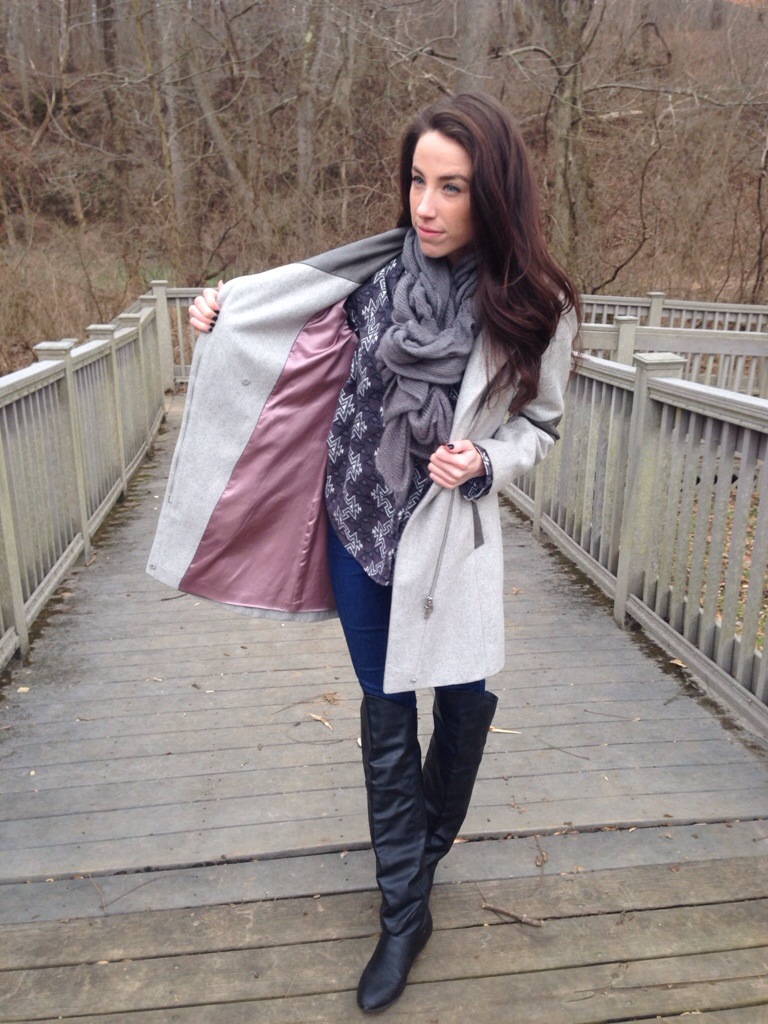 Leather is obviously very trendy this year so I love pairing these leather boots with the gray wool & leather winter coat. Everywhere you look, whether on the streets or in store, someone is wearing at least one leather item. From a leather jacket to a leather bag, it is definitely an essential piece in anyone's wardrobe. Clothing Manufacturers work closely with some of your favourite stores and brands to provide you with pieces like these. I think the use of leather in fashion will be here for a very long time and I'm not complaining about that.
The leather accents on the elbows, pockets and collar are minimal but bold in the dark charcoal shade. I also love the asymmetrical zipper that cuts across the front of the coat. And seriously, how luxe is the pale lilac lining?! It's simply gorgeous against the soft gray wool.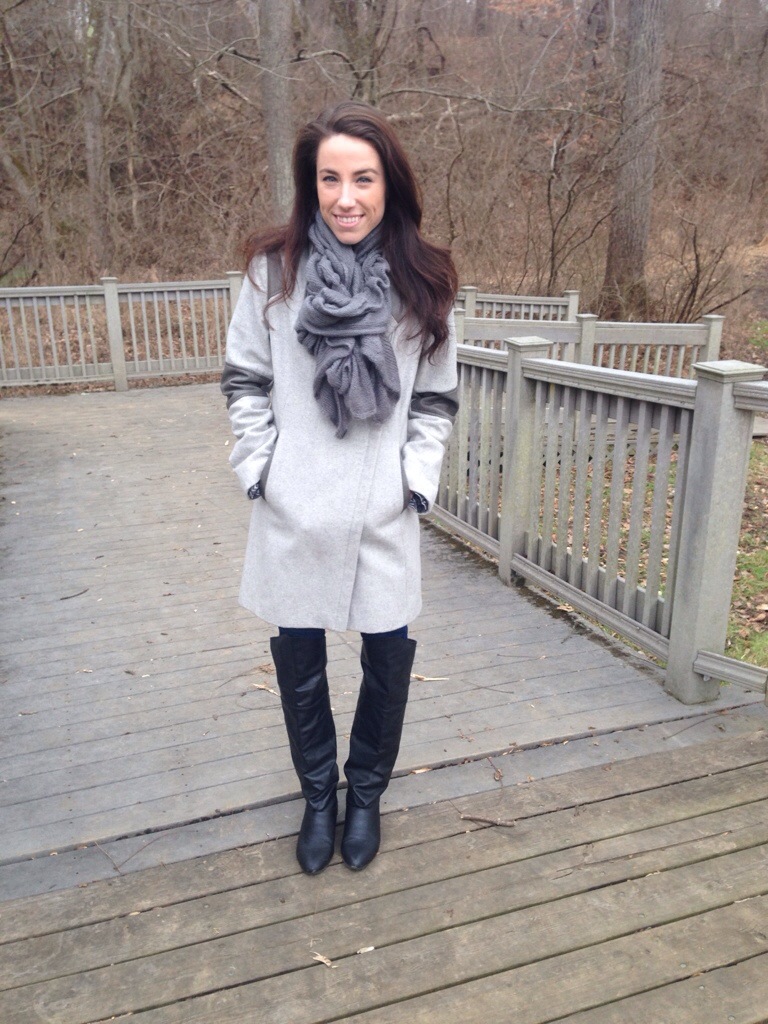 Gray Winter Coat with Leather Accents: Calvin Klein
Gray Scarf: Calvin Klein
Skinny Jeans: H&M
Black Leather Over the Knee Boots: Chinese Laundry
Gray Flannel: Urban Outfitters
Stay warm!
xoxo,
KMK