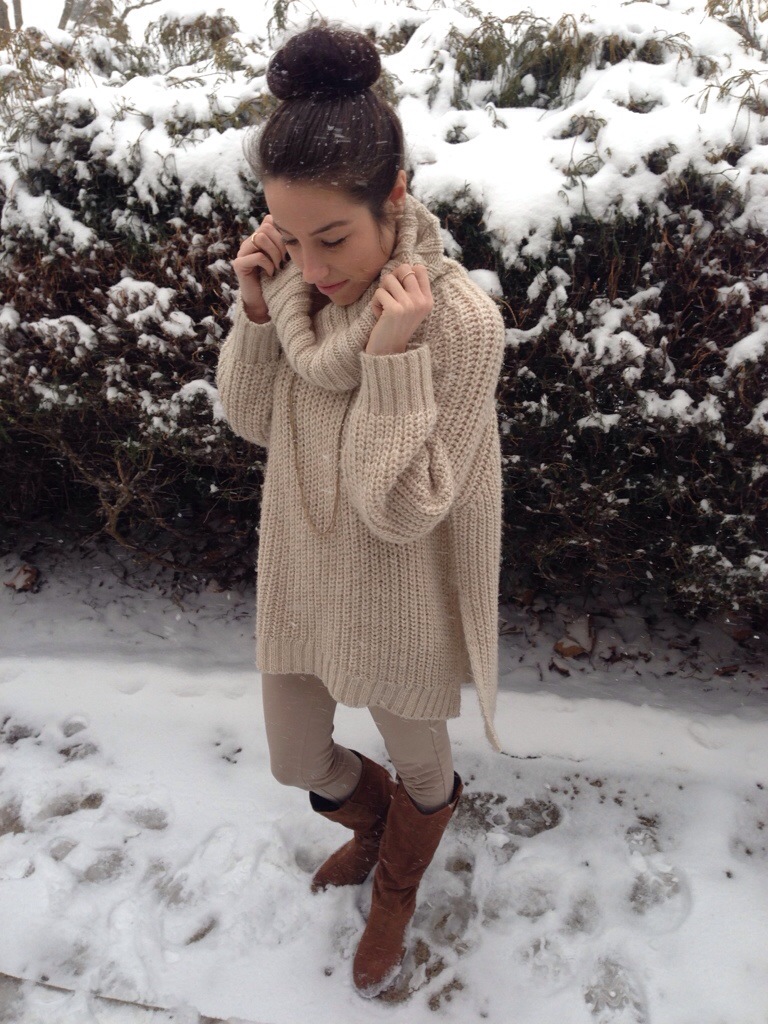 The winter is quickly becoming my favorite season. I just love all the snow we've been getting this year. Everything looks so much prettier when coated in soft, white snow! Plus I'm having a blast cuddling up in cozy chunky knit sweater, my fuzzy socks, and warm boots. Before I head out for some snowboarding today, I took a couple outfit photos for the blog to share one of my favorite looks for snowy days like this. I figured my hair won't stay put in my typical every day curls due to the precipitation in the air, so I tucked it up into a sock bun (using a scrunchy from H&M) and threw on this soft sweater from my sister's closet with some gold jewelry. It's such an easy look but appears very put-together and chic.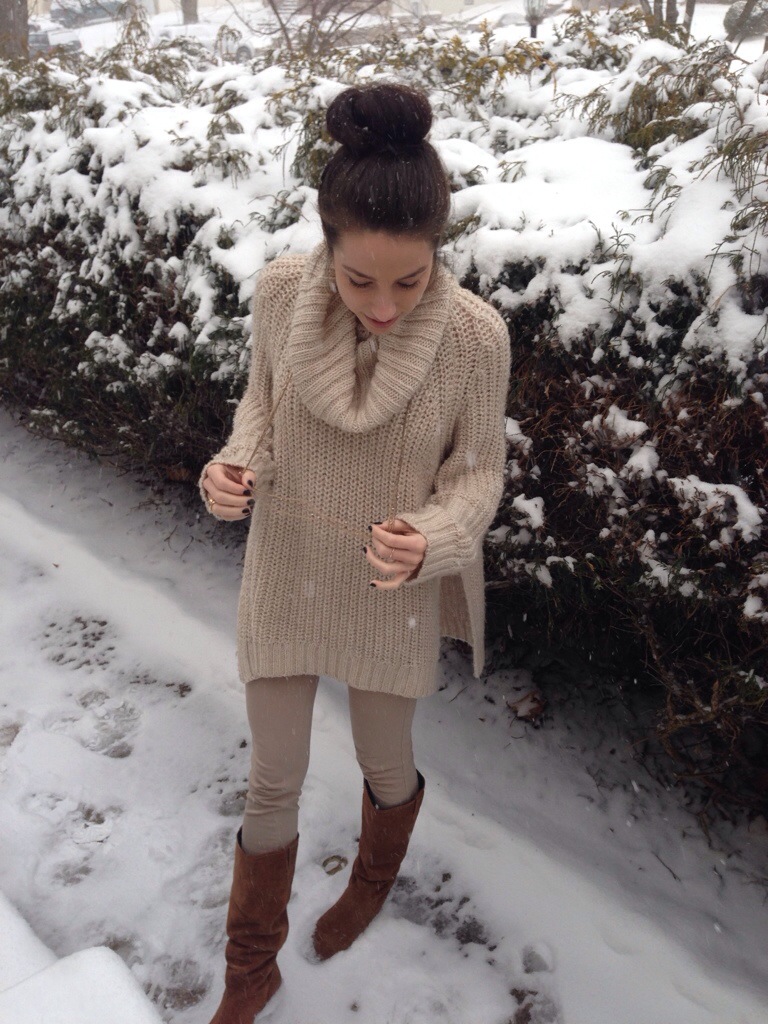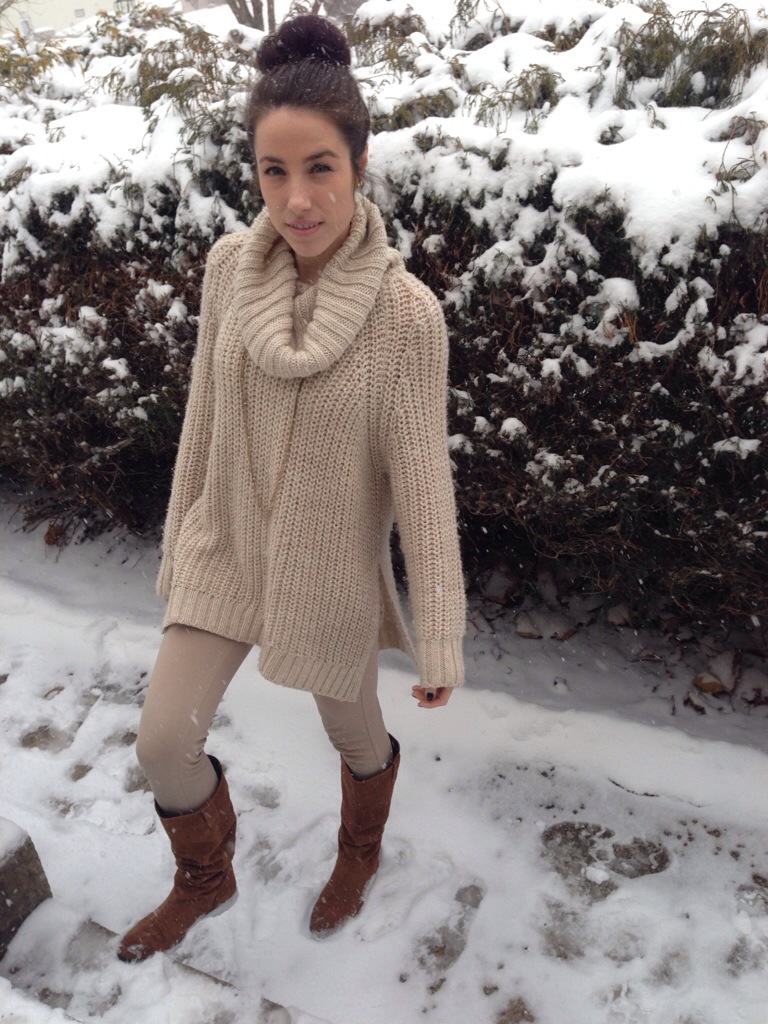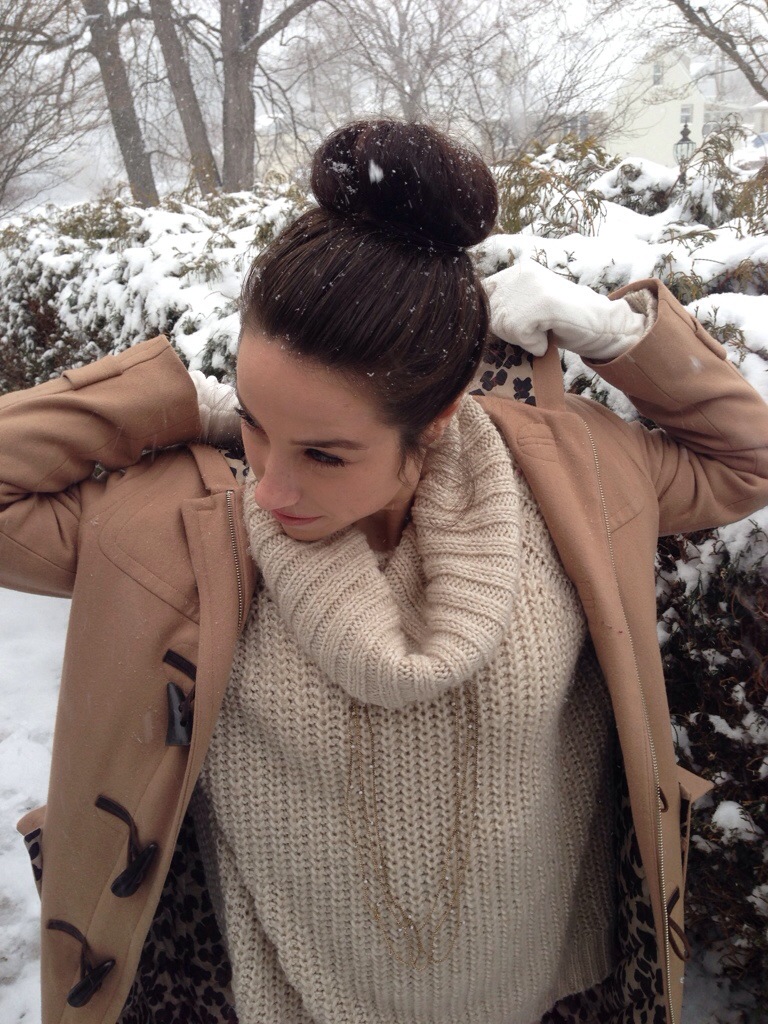 I always hear girls say that "leopard is a neutral." And in this case, I'd have to agree. I think the leopard lining of this camel coat is such an interesting aspect of this piece. It's hidden inside so not everyone may see it – so cool. Camel coats are really big this year and will probably always remain a staple in a winter wardrobe. The straight, trench-like silhouette of this one is very classic and instantly dresses up an otherwise easy-breezy type of outfit.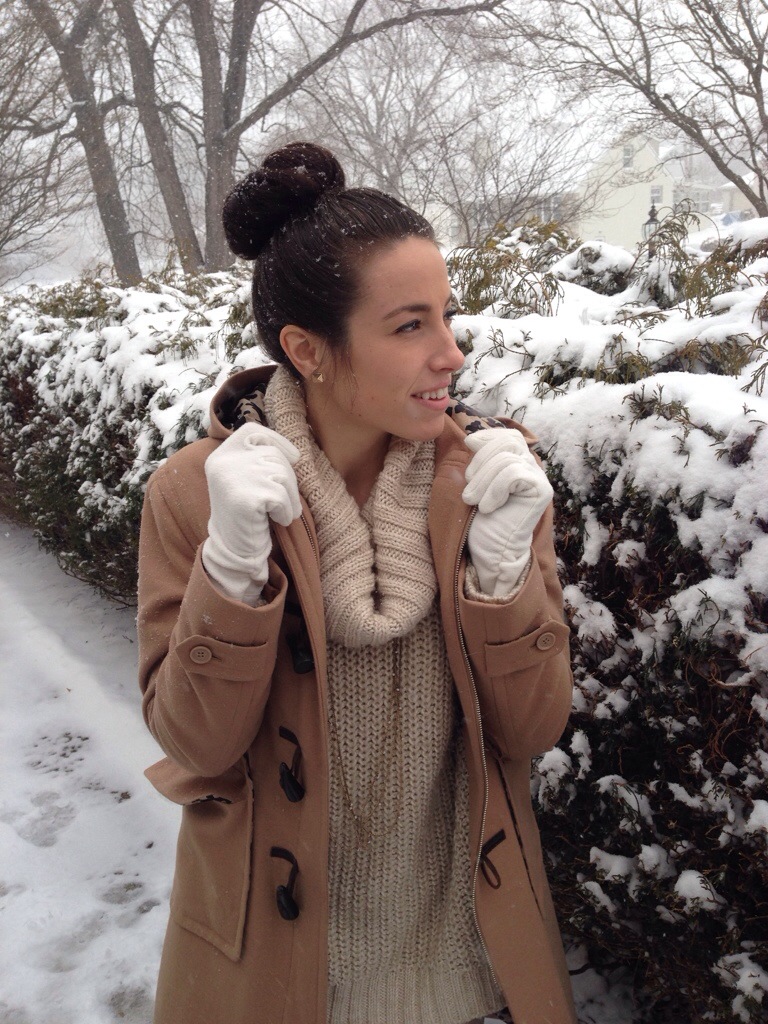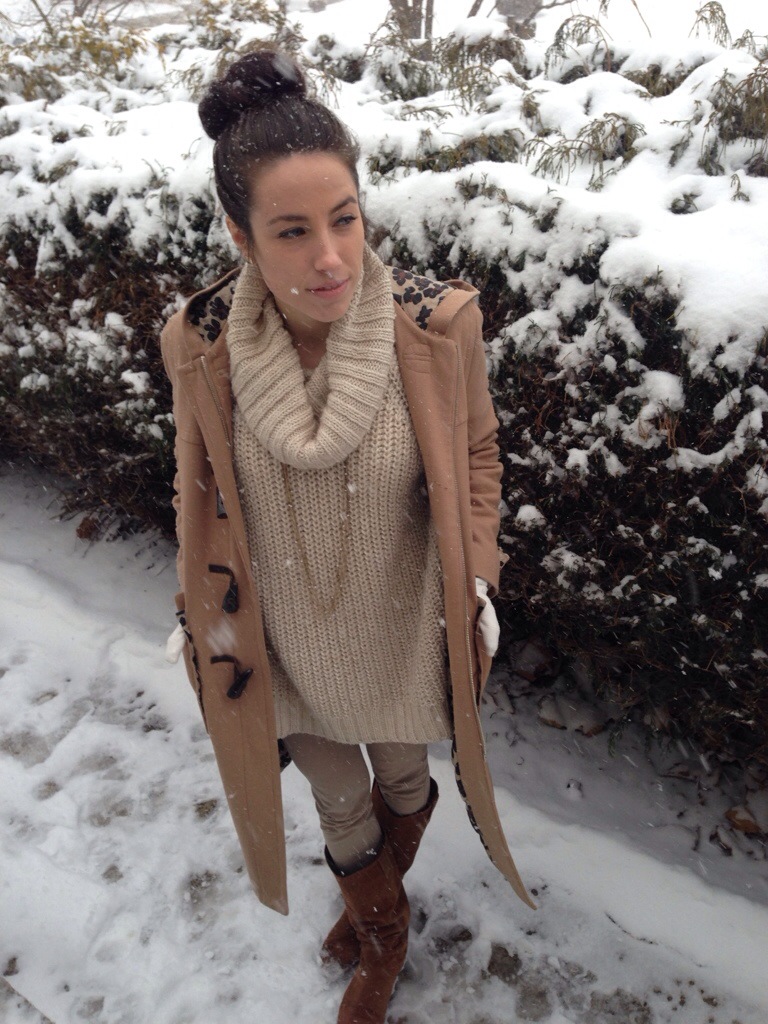 Cream Colored Sweater: H&M from Selfridge's in London!
Camel Coat: Isaac Mizrahi of Target
Pants: Marshall's
Boots: Urban Outfitters
Gloves: Old Navy
Necklace, Earrings, and Ring: Forever 21
Enjoy the snow!
xoxo,
KMK
Thank you for reading! Subscribe to the blog on Bloglovin'
Or follow along with Instagram | Pinterest | Facebook