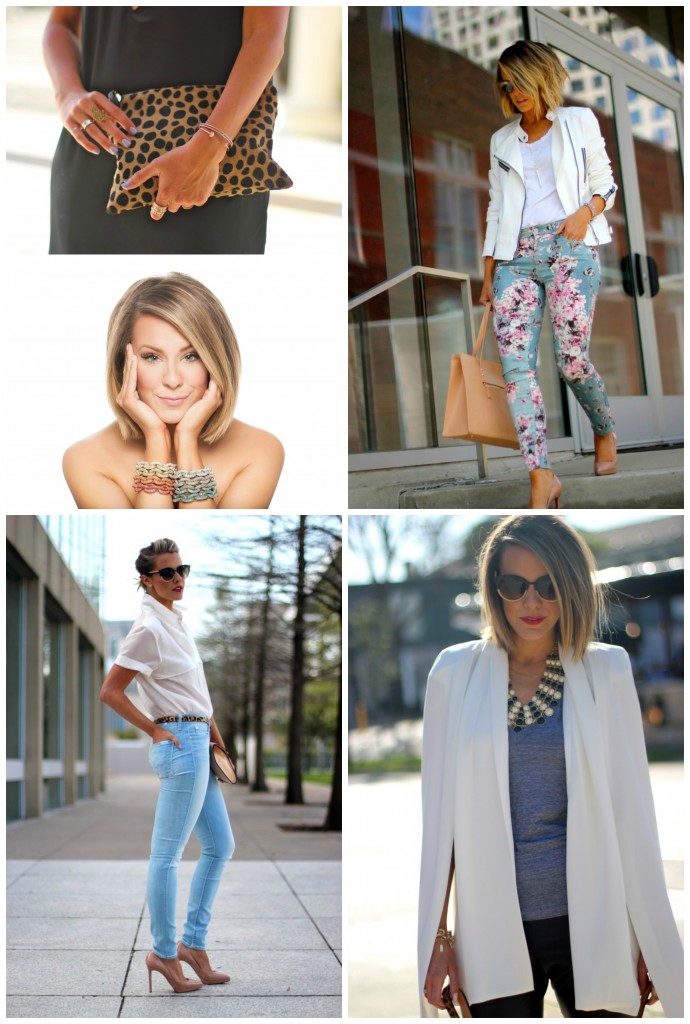 Ever since her hilarious Bravo TV Show, Courtney Loves Dallas, the online style scene (myself included) has been obsessed with the chic aesthetic of fashion blogger, Courtney Kerr. You can find her style blog, What Courtney Wore, online at http://thecourtneykerr.com/. She breaks the typical "Texas girl" mold. Instead of conforming to the sweet, southern belle expectations, Miss Kerr portrays herself more as an independent business woman with a very well loved wardrobe. I'm not saying she's your Harvard MBA grad or anything like that, but she's very savvy in developing a personal brand and forming valuable business partnerships.
Since her reality TV series, Courtney has collaborated with brands like Bauble Bar and Gorjana to produce some beautiful jewelry collections. She also does a lot of guest hosting for fashion segments on various news stations and is constantly interviewing to promote different labels & designs. I loved her recent chat with Sarah Jessica Parker about her new exclusive shoe collection with Nordstrom. Two style icons gushing over high heels… Yes, please!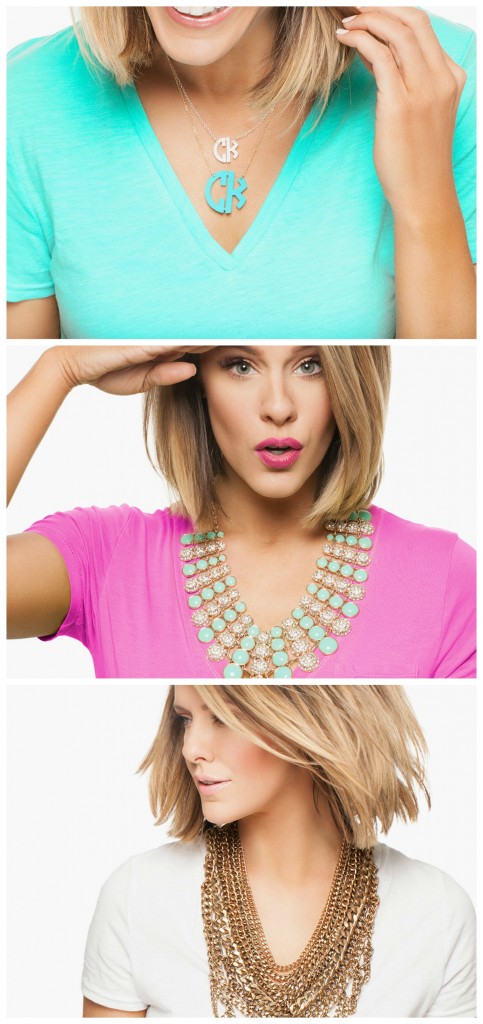 It's so inspiring to see young women taking their fun interests in style & fashion and then turning them into full fledged businesses. For some people, the stars might definitely align just the right way to produce such successful blogging based brands. However, seeing the work and relationships that Courtney Kerr built from scratch definitely goes to show that focusing on your goal and then putting in the time & work will only set you up for success. I love that she did blogging part time until it could literally sustain her. She's really motivating and even better, really well dressed! Can't wait to see what chic collabs she has in the pipeline!
xoxo,
KMK