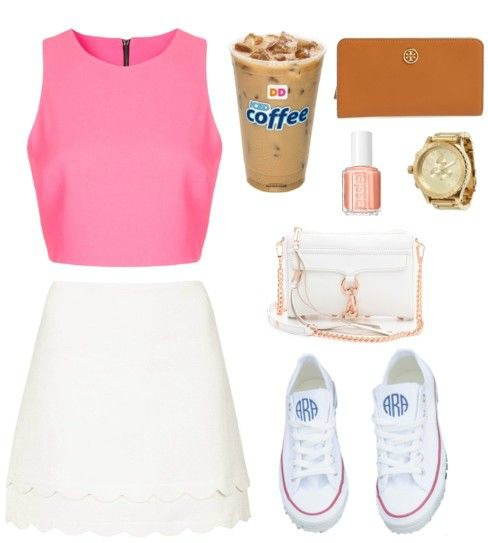 cookie dough iced coffee
crop tops
scallop skirts
zip wallet
coral polish
men's watch
minkoff bag
monogrammed converse
Scallops are so in this season. I can't get enough. And I think I'm ready to finally take the risk and try a crop top. Also need to get myself these monogrammed converse – personalized and classic. I'm thinking I need to finally splurge on the little MAC bags from Rebecca Minkoff. I see them everywhere and love how cool they look. Oh, and cookie dough iced coffee. I was hesitant at first to try something so unnatural but oh. em. gee. I'd get one every day if it weren't for the convenience of k cups at home.
xoxo,
KMK