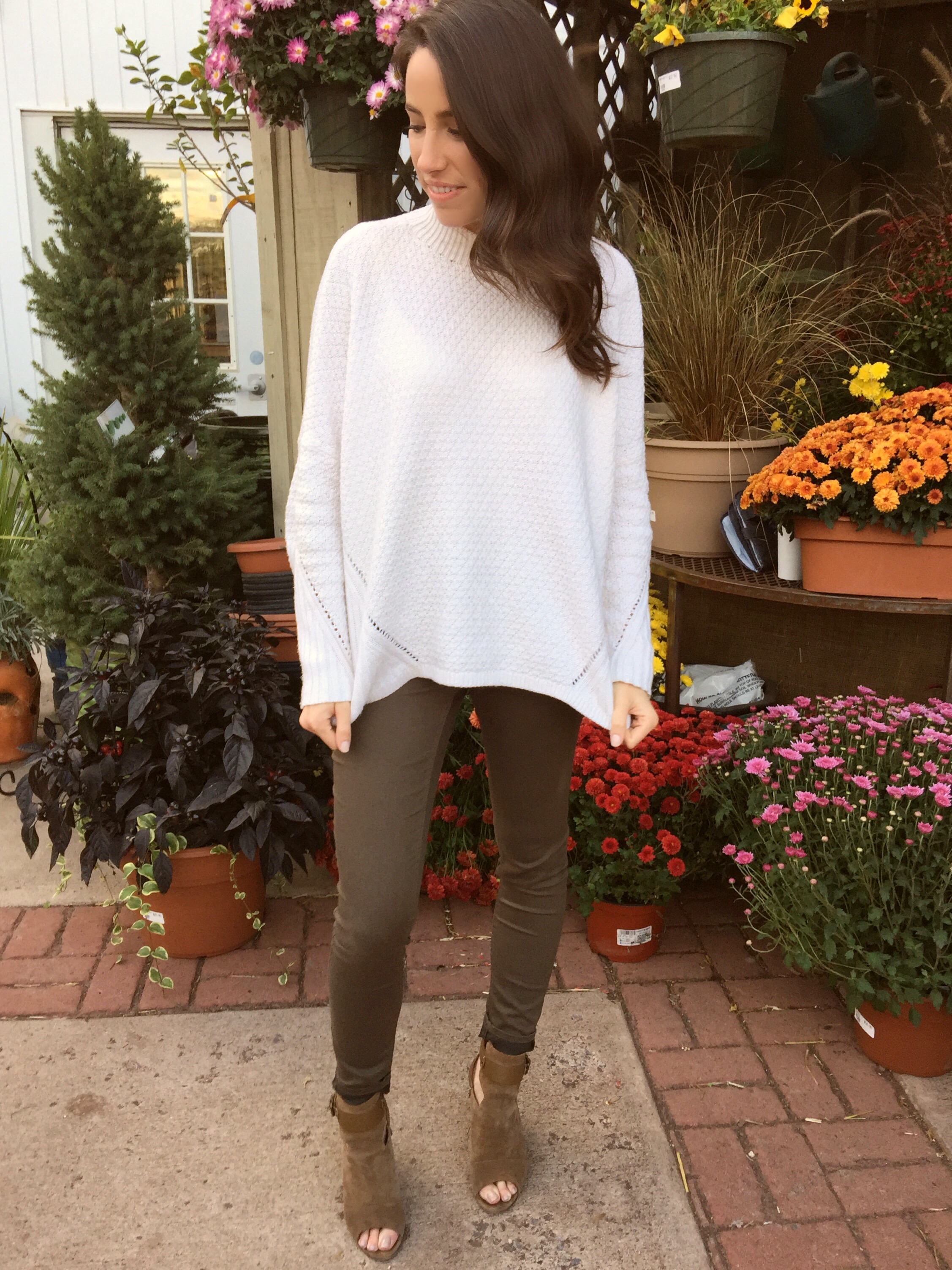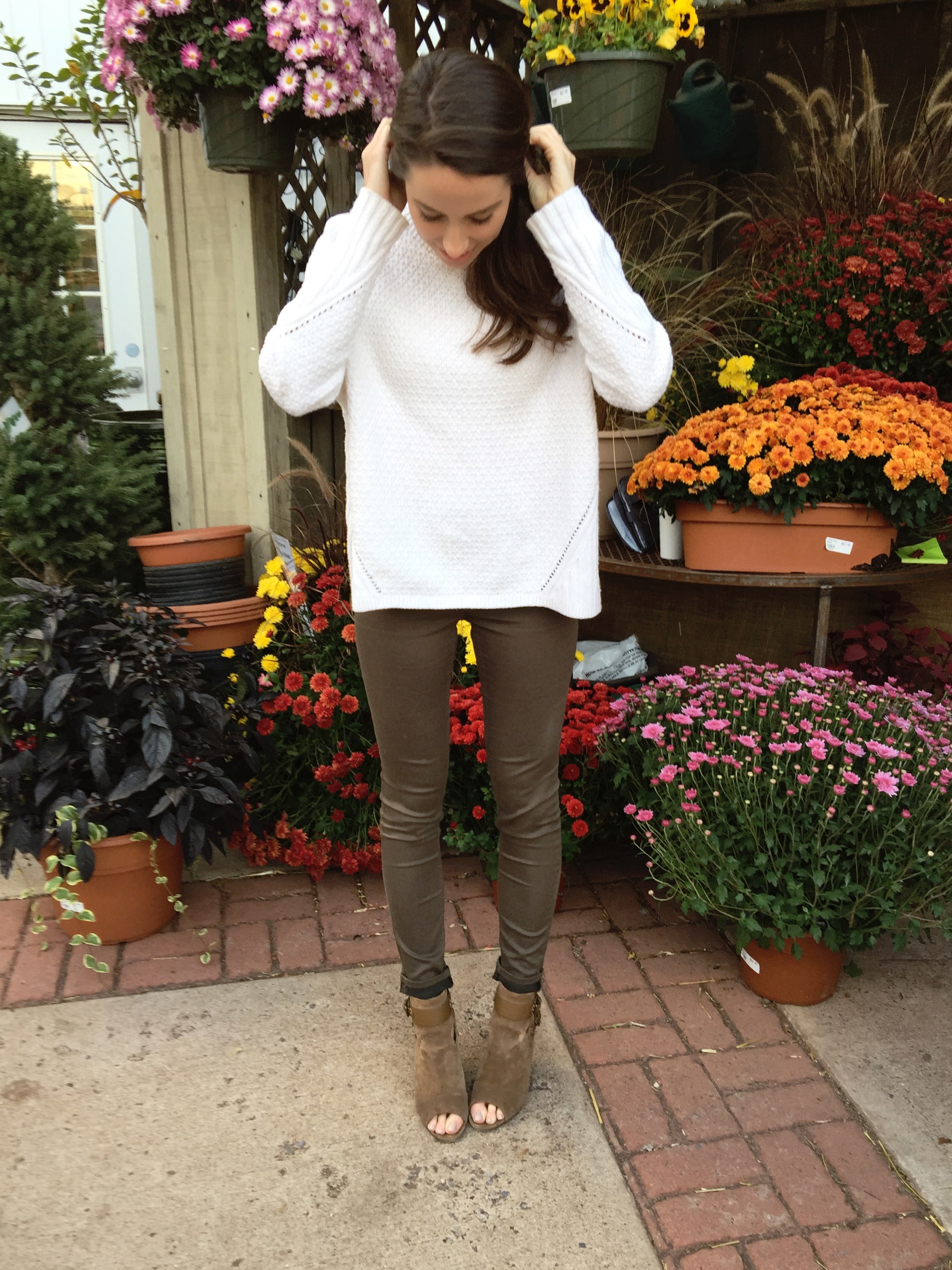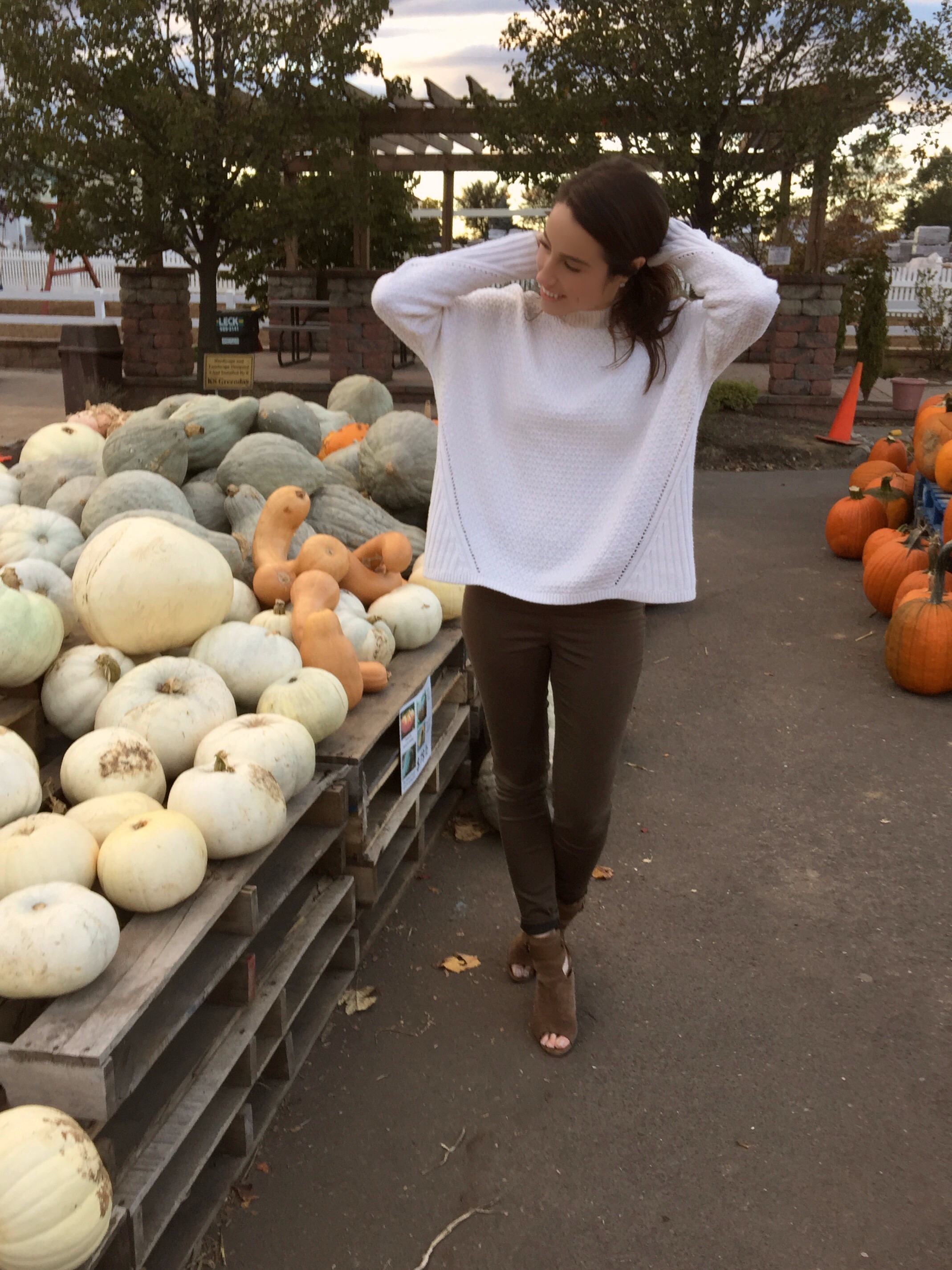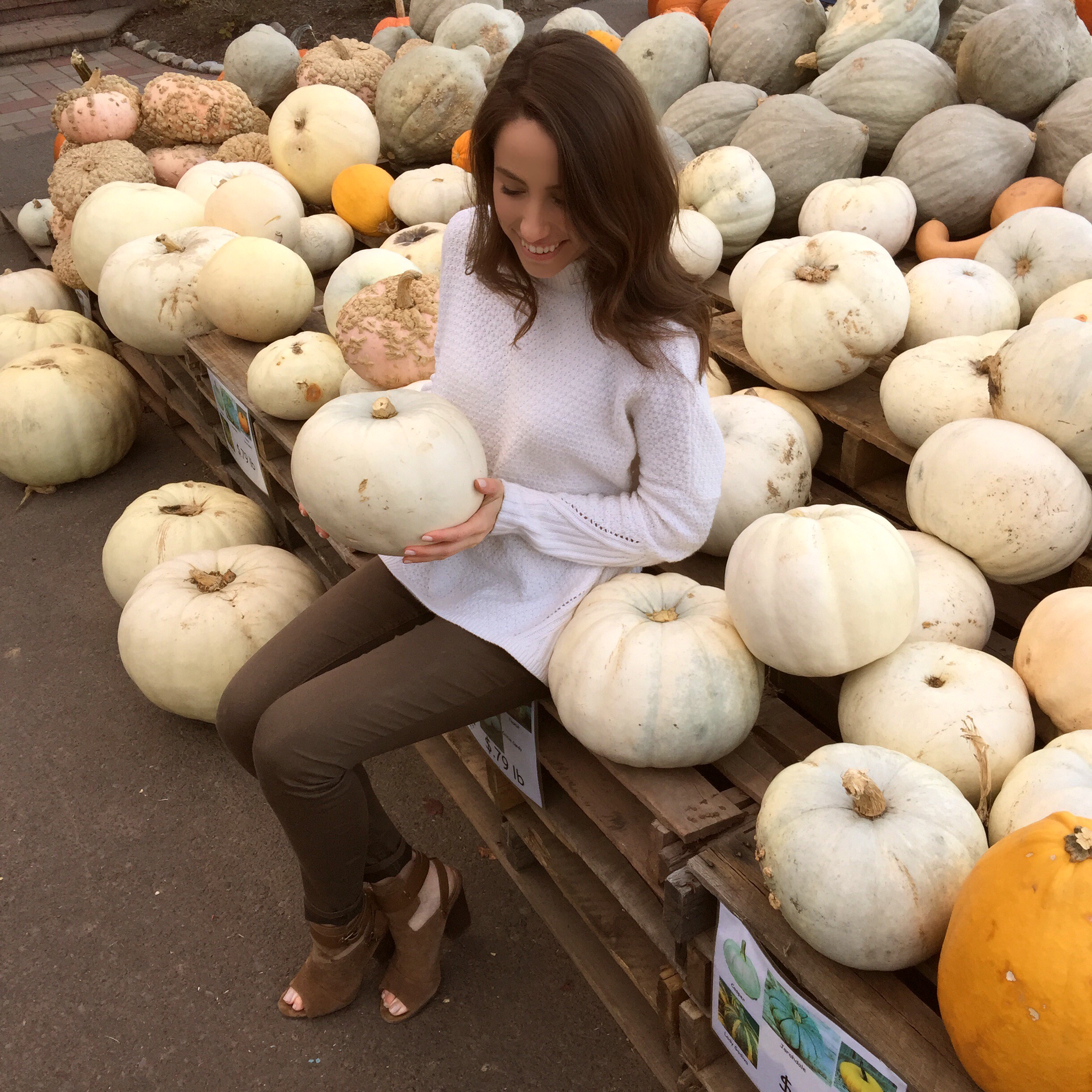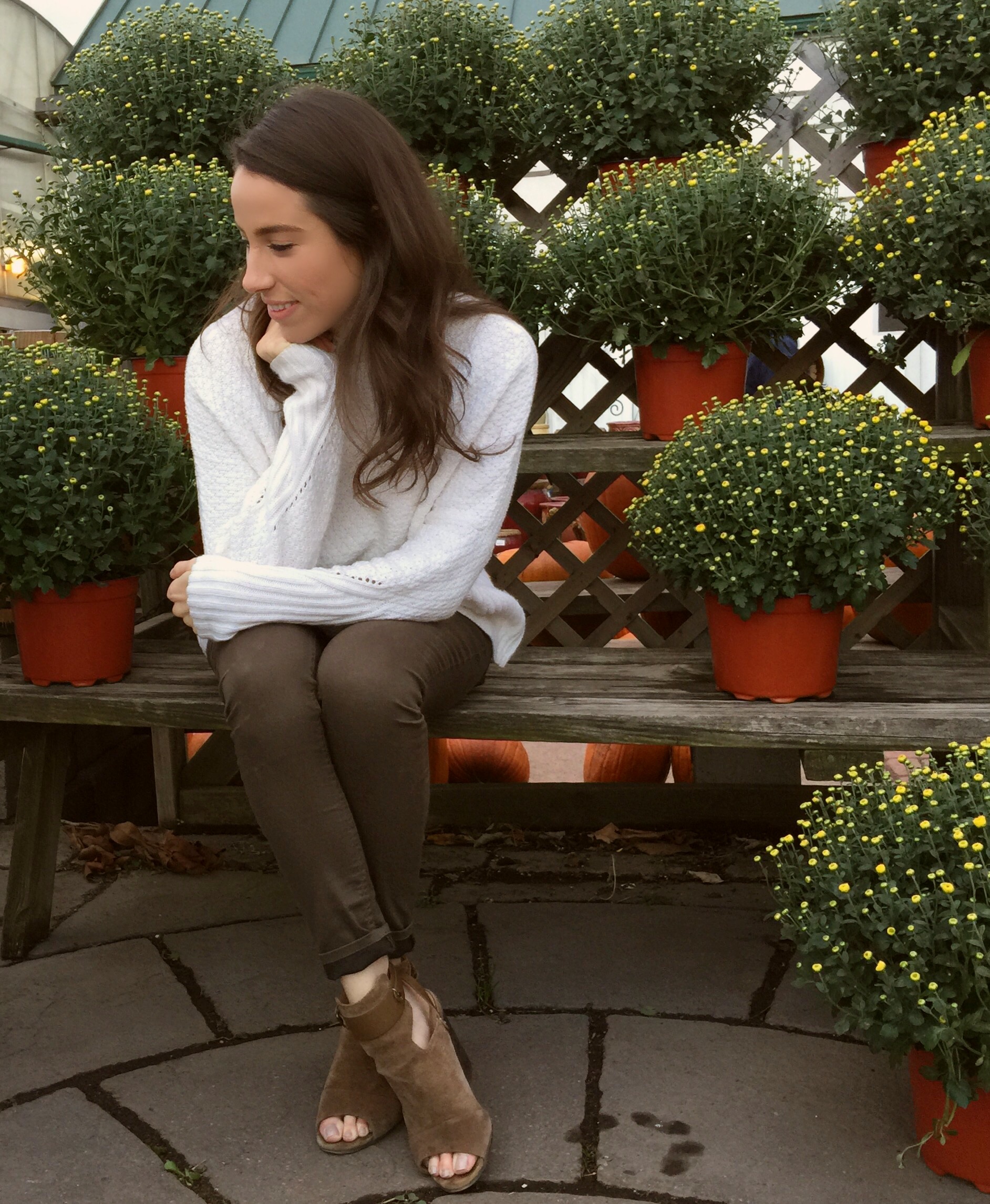 – Shop the Look –
It's really been forever since I've blogged… But I've been enjoying this lovely fall season tremendously so I finally put together an outfit post to share. This season I have been all about pieces that can be thrown together quickly while running out the door. Oversized sweaters and skinnny jeans (of course) have been lifesavers. I think it's pretty much a fail-safe rule that tight bottoms paired with a loose-fitting top (and vice versa) always balance each other out to create a classic silhouette.  Heels also are a quick way to elevate an outfit, but I have been only wearing chunky heels as of late. Stilettos are just way too formal for an everyday look and way too uncomfortable! I really adore these Steve Madden open toe heels. The suede heel styled with the knit sweater are just so cozy and keep the outfit interesting.
This fall, sleeveless sweaters have been a major trend and I could definitely see swapping that into this look as well. I think the trend is worn best as a high turtleneck. The turtleneck seems to create a polished, streamlined silhouette that reads very "Kardashian" to me. And as you're fully aware by now, I'm completely in love with simple, neutral looks so I've linked several options here for reference! >>> Black Sleeveless Sweater, Beige Sleeveless Sweater, Gray Sleeveless Sweater, White Sleeveless Sweater. Happy Shopping :)
Thank you for reading! Subscribe on Bloglovin' to stay up to date with the latest posts.