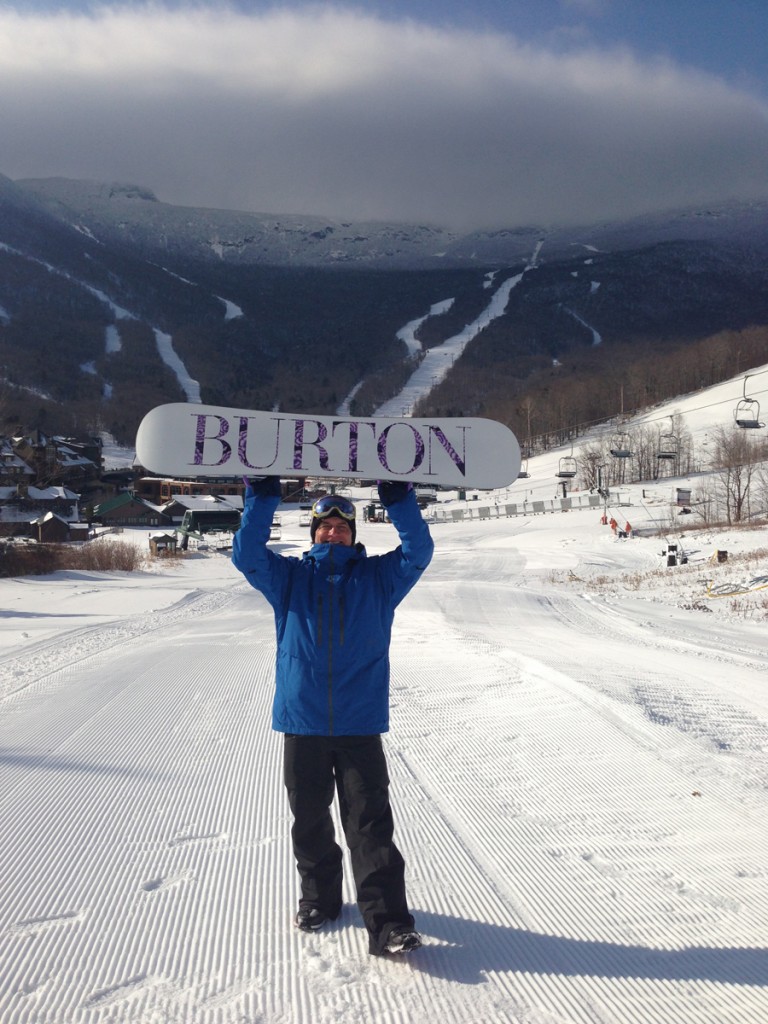 When two of my all time favorite brands come together for a snowboard design collaboration, it's truly an epic occasion in my book. Above is Jake Burton holding a custom created board for Vogue's Hamish Bowles. How gorgeous is the background of Stowe Mountain Resort in Vermont which the eye-popping Burton text in the classic Vogue font?! An incredible collaboration, product, scenery, entrepreneur… it goes on really.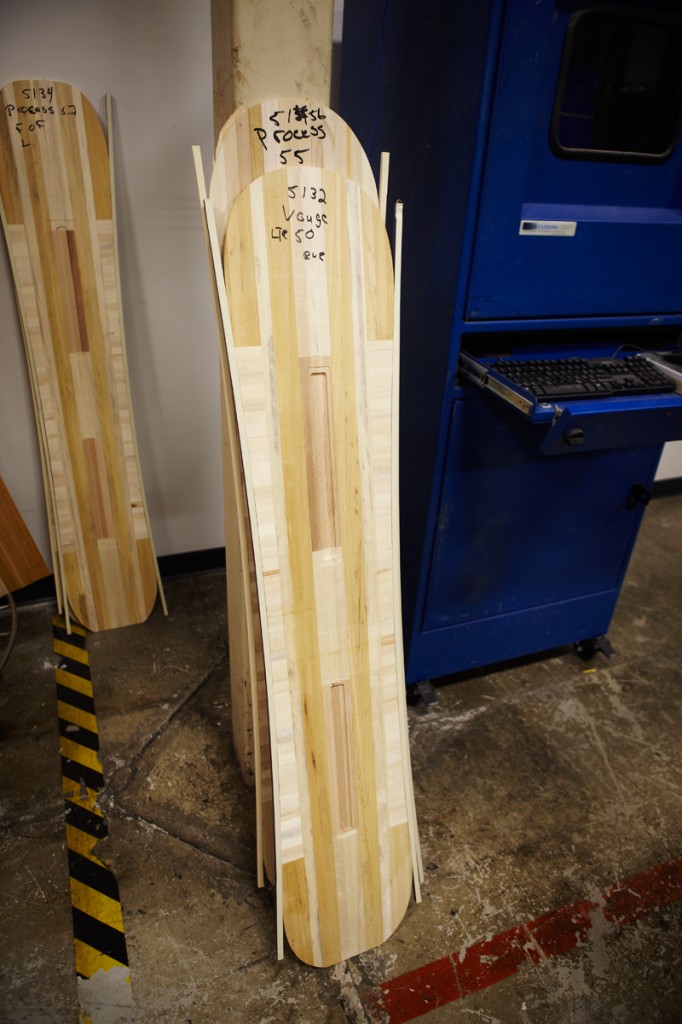 Here is a cool behind the scenes look at what the Burton snowboards look like before production. The humble wood plank seen here eventually transforms into a Burton snowboard – one of the most innovative pieces of snow sport equipment.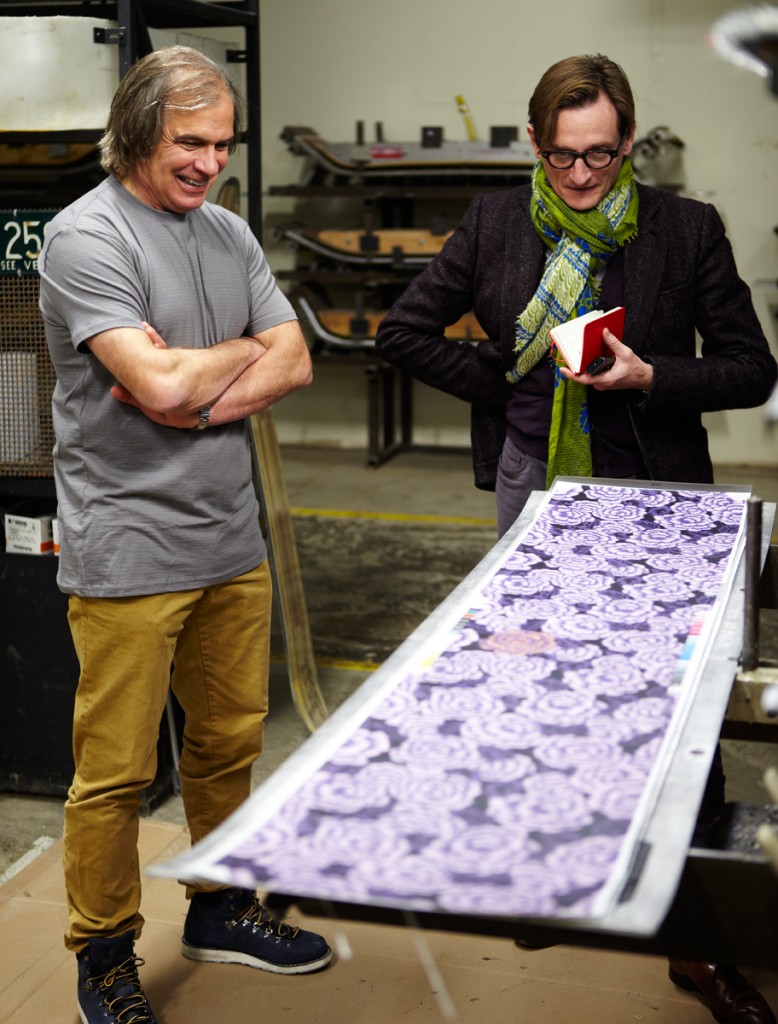 I love this shot of casual Jake Burton standing alongside Vogue writer, Hamish Bowles, as they admire this bold floral pattern from a Tom Ford suit. So fantastic that this luxury print will become the front panel of the board.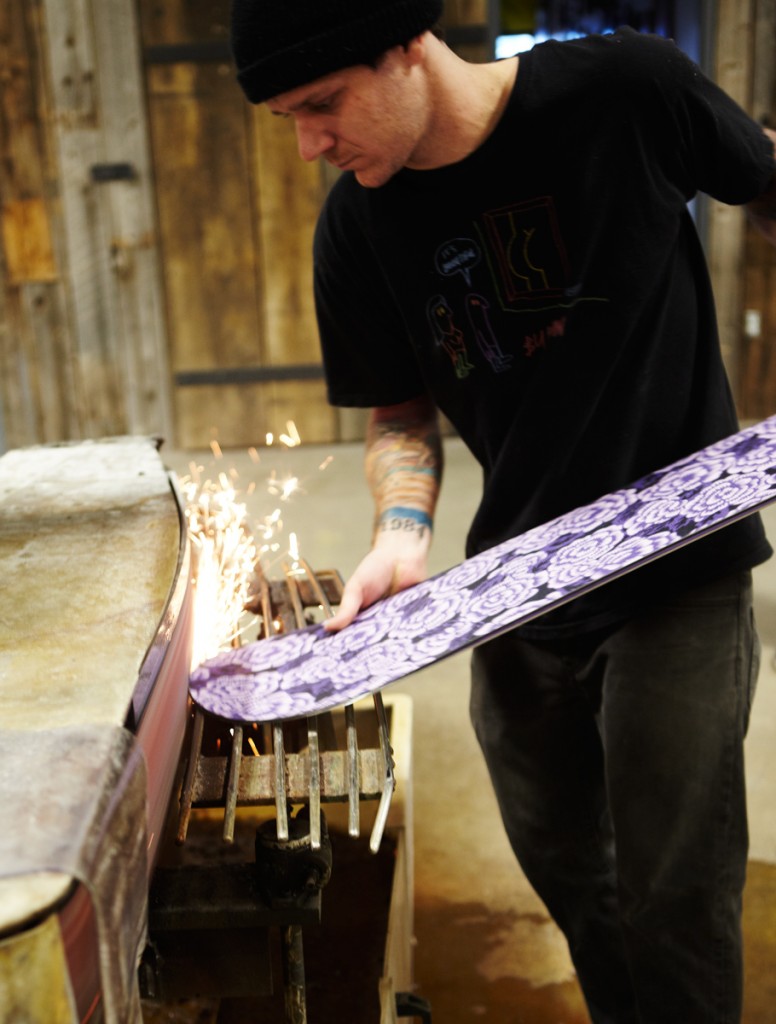 Here Burton's manufacturing master, Thunder, shaves down the edges of the custom board. It's so inspiring just seeing the process of a board's creation. The human talent and craftsmanship that goes into it definitely surprised me as I expected most of this production to be an automated machine process by now.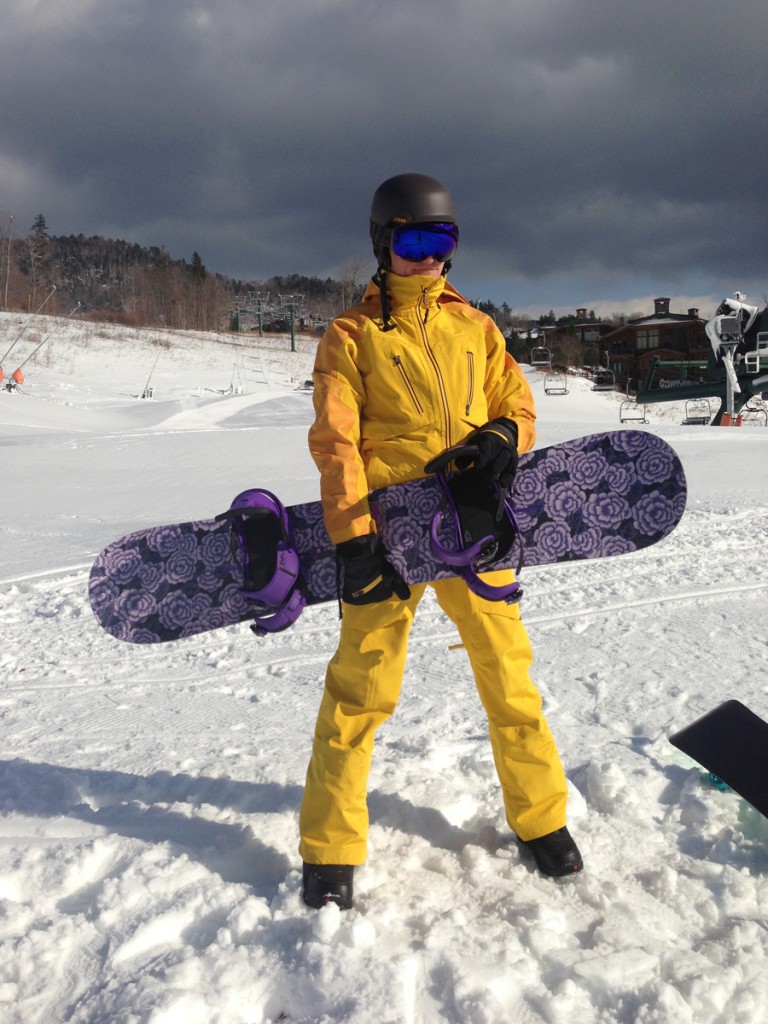 Hamish sporting bright yellow snow gear designed by Pharrell Williams in his collaboration with Burton. Love that they paired the board with purple bindings.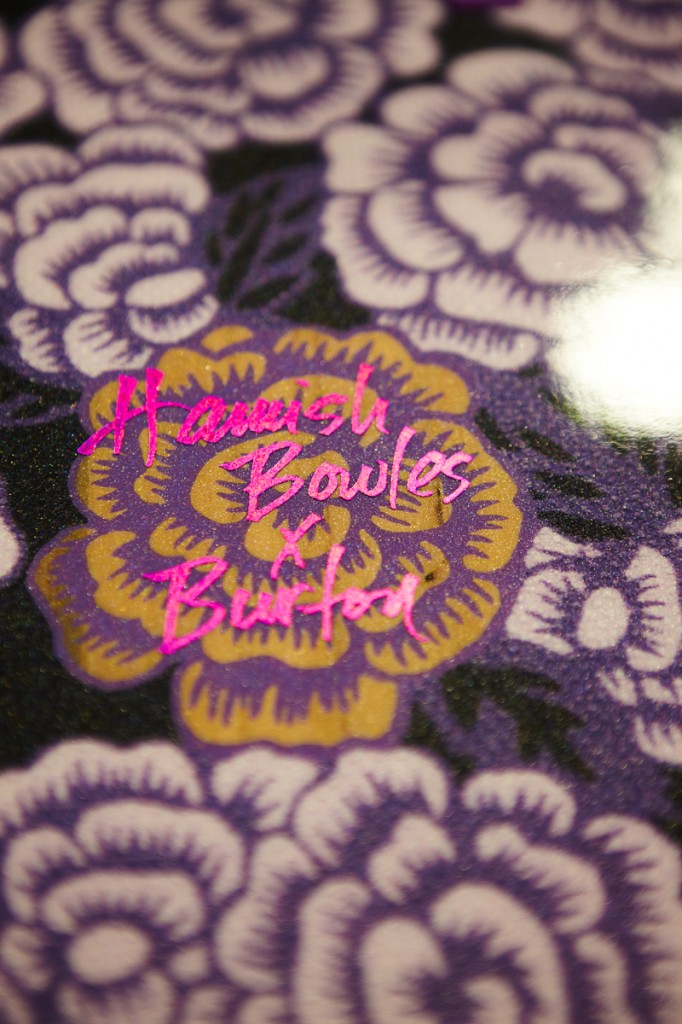 all images via VOGUE photographed by Erica Michelsen
Riding a board down a trail, I'm so unaware of the incredible amount of work and creativity goes into designing and producing the equipment. Burton is notorious for their innovation, customer care, and overall evolution of the snowboarding style and culture. Partnering up with an equally legendary name like Vogue is only fitting. And you can enter to win one of these boards. Check out Vogue's article on the contest and collaboration HERE.
xoxo,
KMK