I used to be seriously opposed to animal prints. I would see cheetah or zebra printed tops and instantly think, "Jersey Shore, represent." But, I'm definitely a converted animal print lover now. The brown & black color palette of a cheetah/leopard print totally works as a neutral since it can be styled so easily with nearly any monotone look. It's all about doing things tastefully and finding subtle ways to incorporate a print for a polished look. Plus, a print instantly makes a statement so it's quick and effective to style it into an outfit.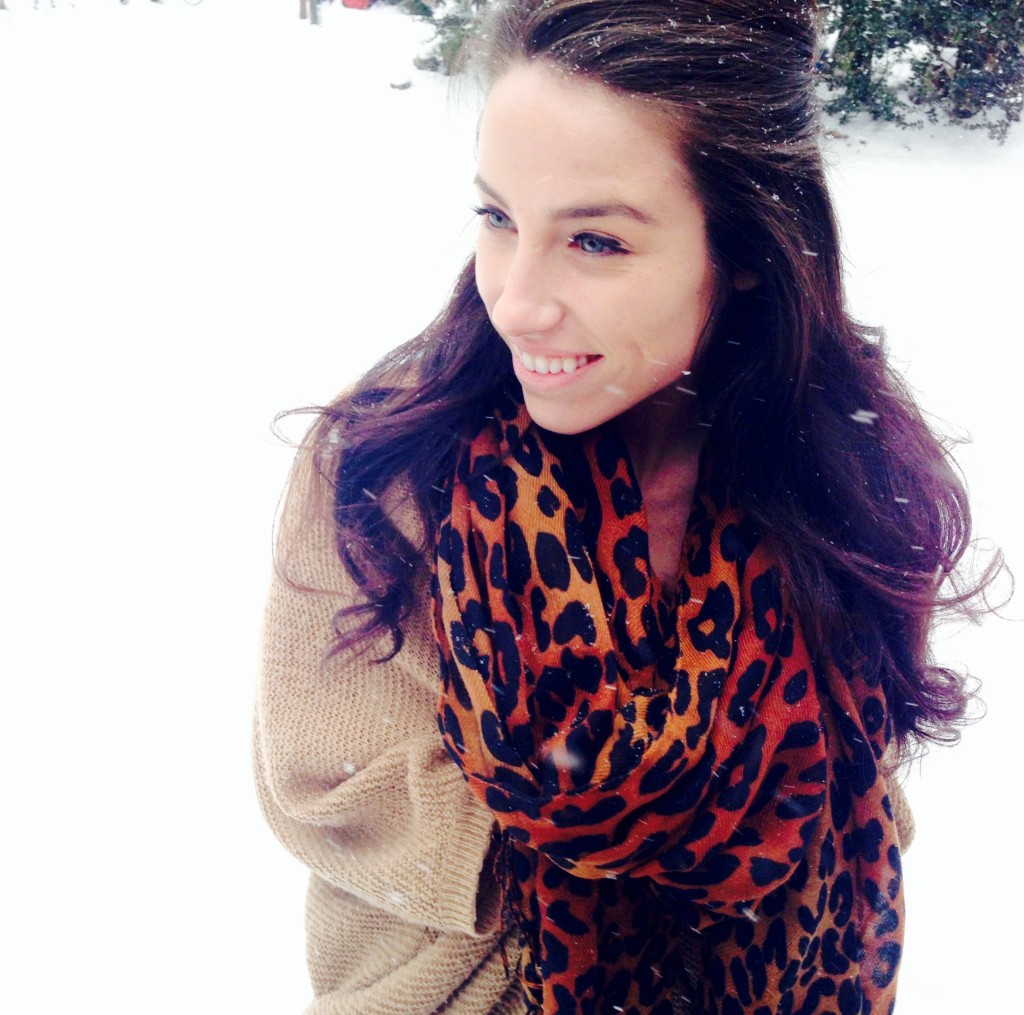 I love this scarf below from H&M (borrowed from my sister – she hates when I forget to give her credit on any pieces I grab from her closet). I quickly threw this on over a simple tan sweater and black tights for a nice lazy Sunday kind of vibe.
Also, some exciting news! I'm working with Julep to spread the word about their great selection of nail, hair, skin, makeup and body products. I've been hearing about this company all over YouTube and I'm seriously impressed with the products they have. My personal favorites are the Julep lip glosses. The shade "Timeless" is a pretty nude color that I might have to snag as we transition into the spring months. So definitely go check them out if you're looking for beauty or nail products. Their ad is in the sidebar of the blog as well.
Happy Friday everyone.
xoxo,
KMK