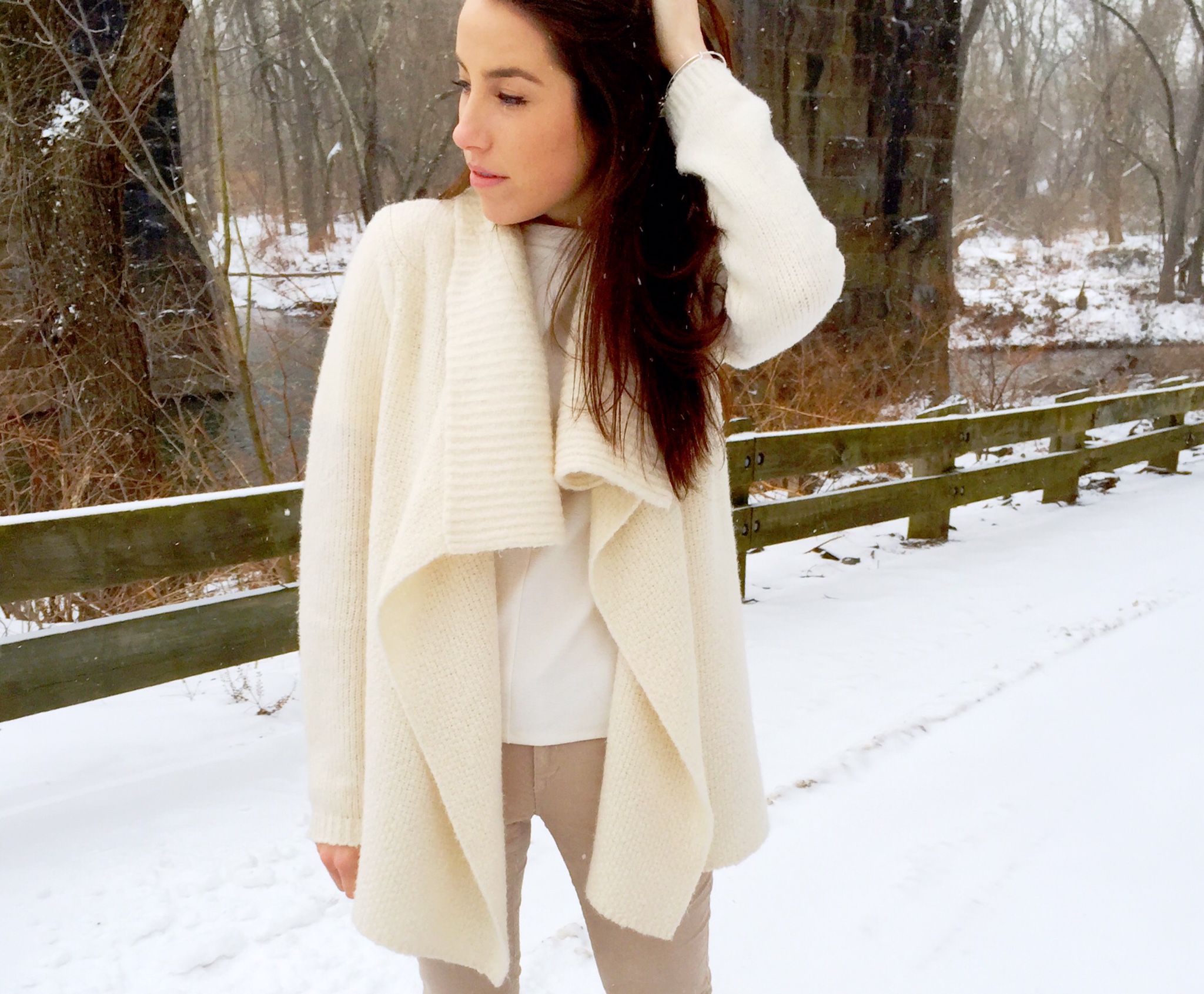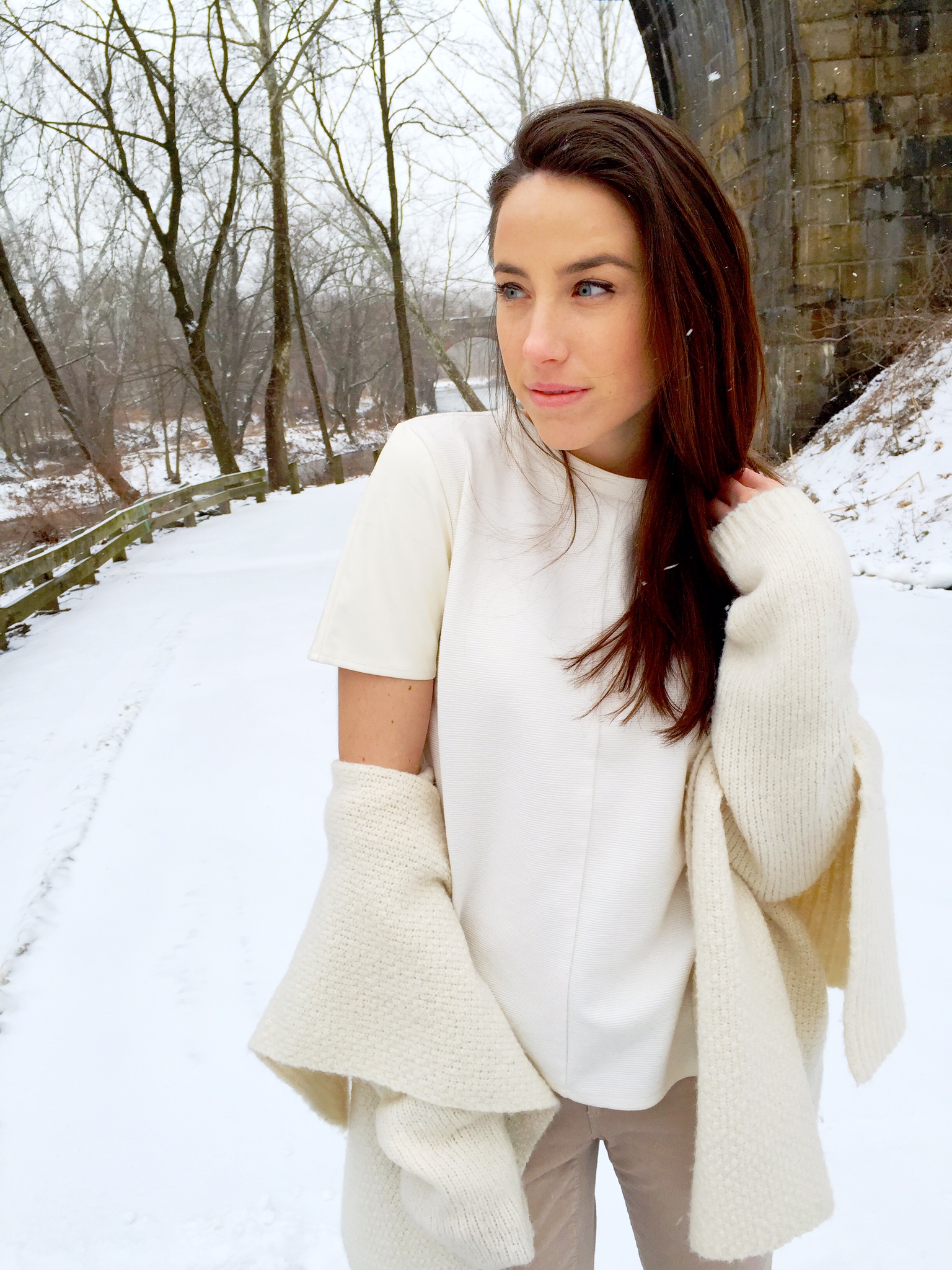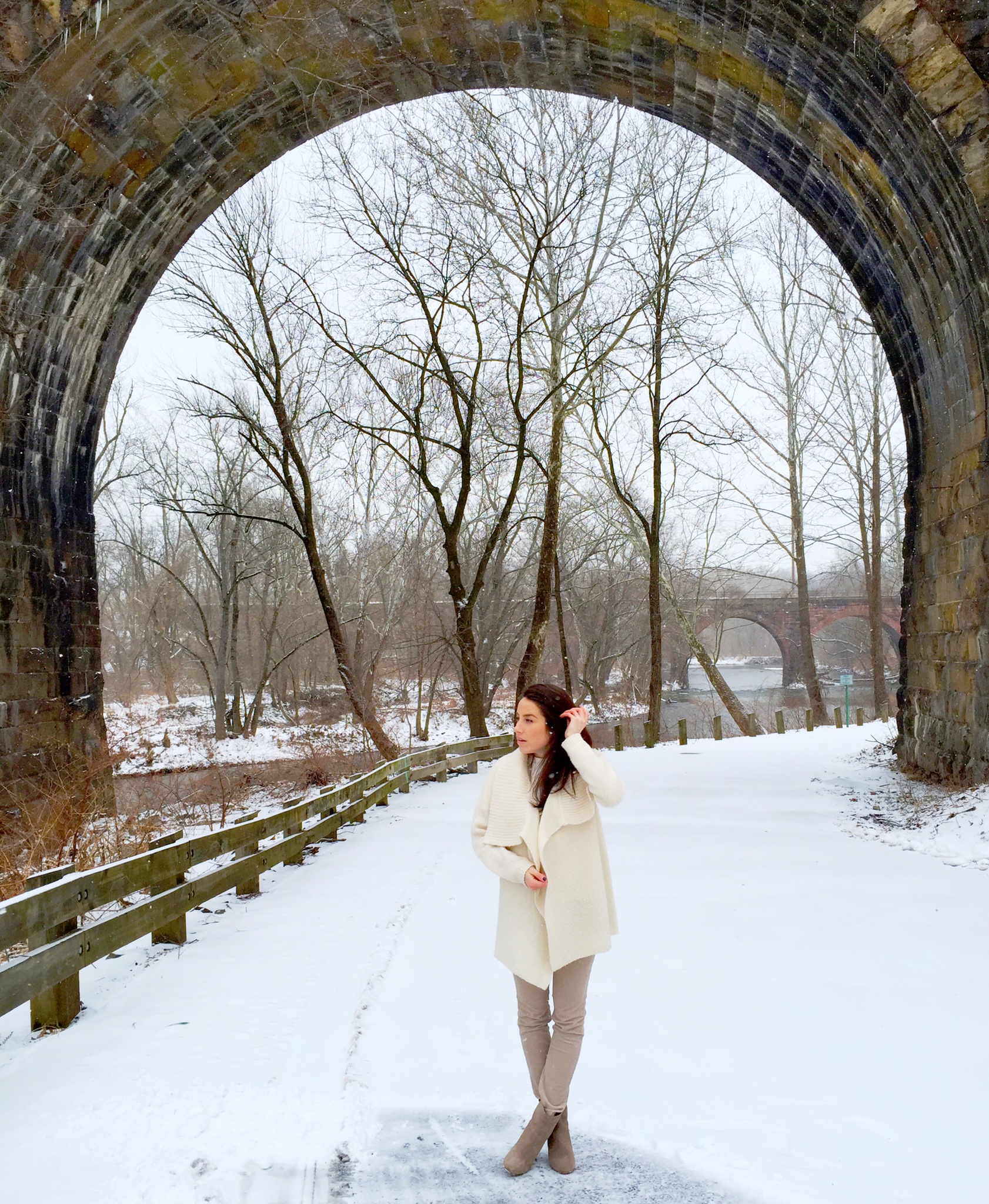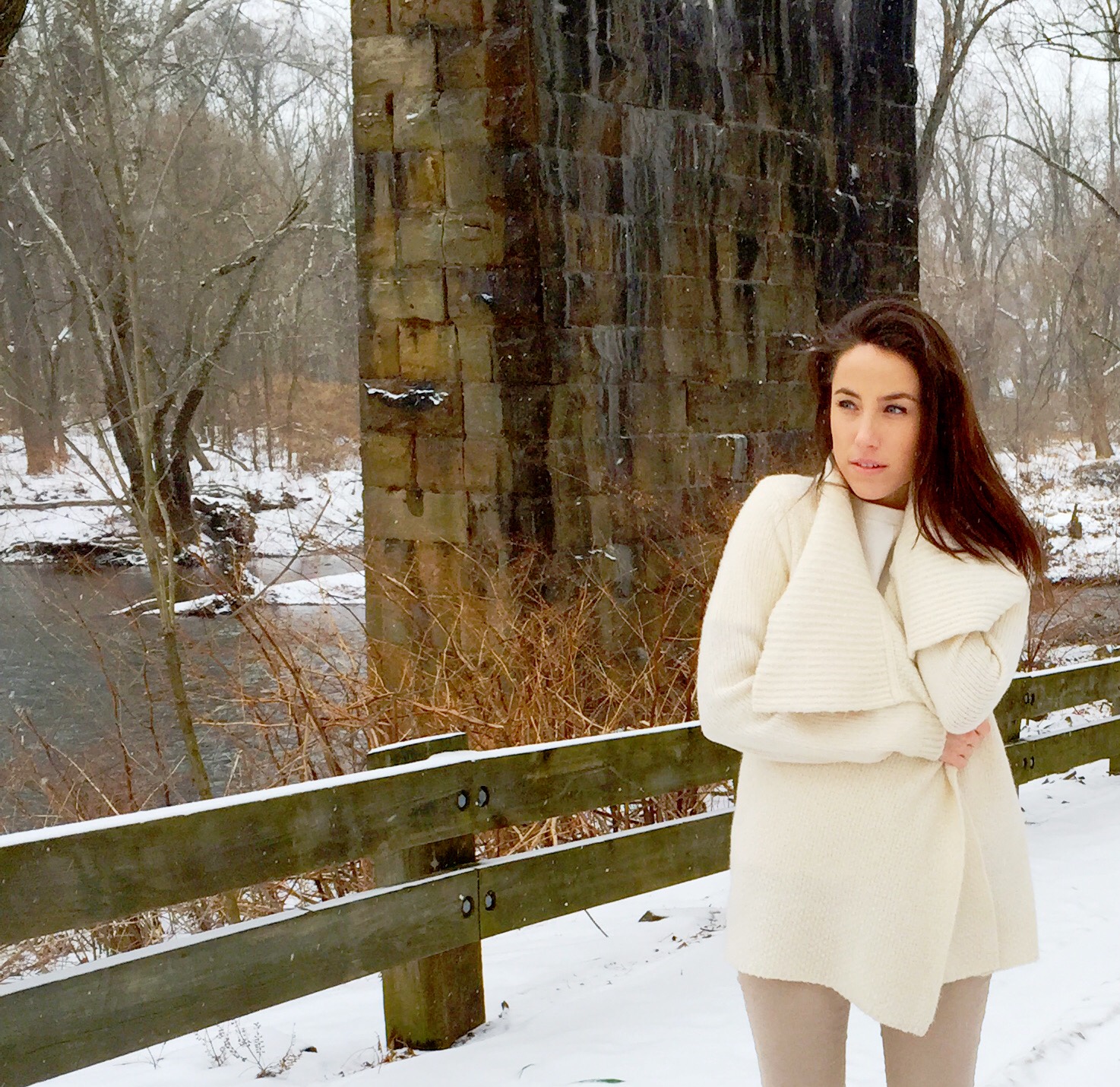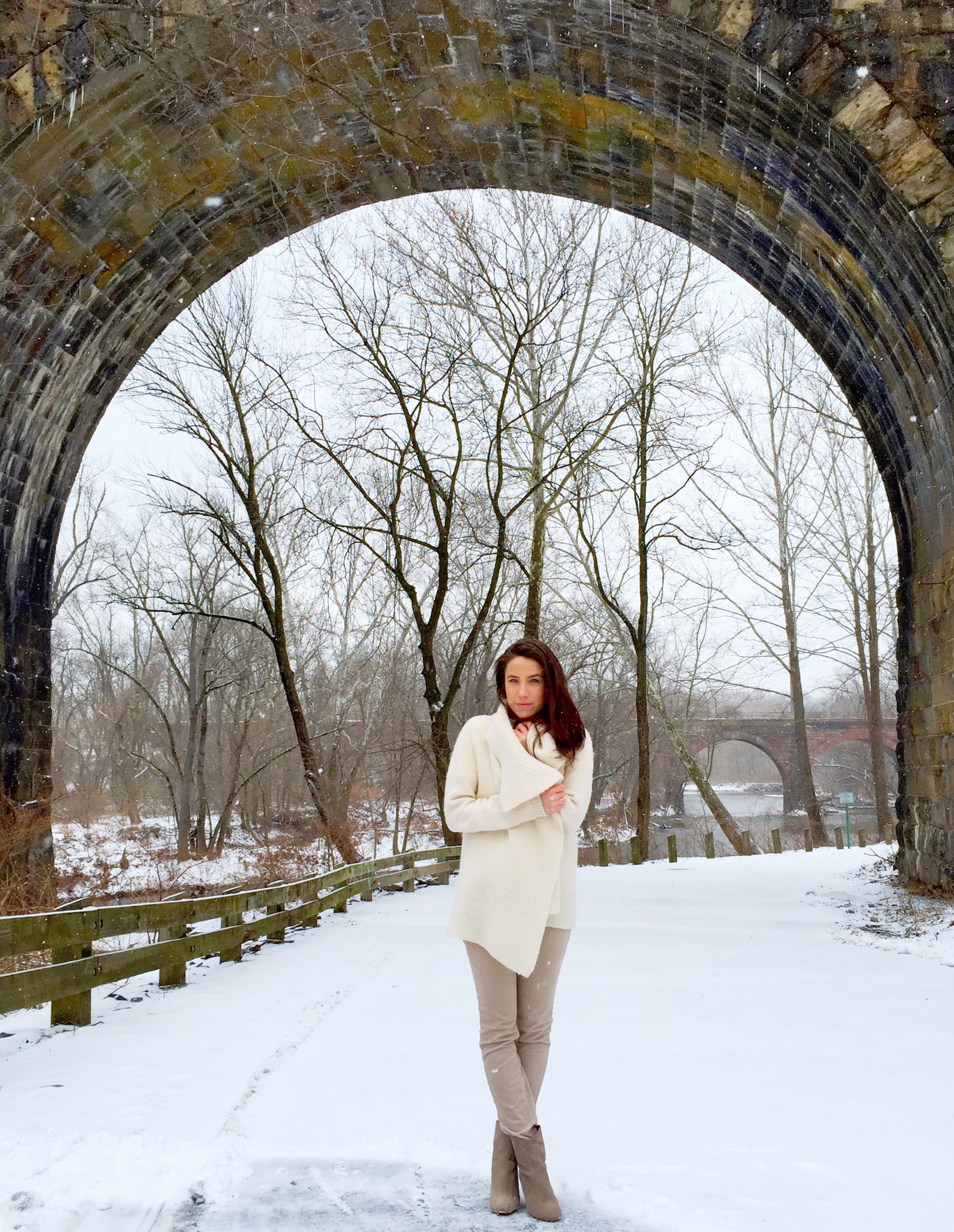 – Shop the Look –
– My Alex and Ani Bracelets –
There's nothing I love more than an all-neutral look. So sophisticated and chic. And this winter-white outfit incorporates every piece I have been loving this season. Whilst some people dislike the neutral look, I really enjoy it. I have some friends who wouldn't be able to wear a netural outfit without finding a way to brighten it up somehow. Whether that's adding color by pairing the outfit with some colored shoes or one of these embroidered belts, my friends would have to find a way to make the outfit more colorful. Bright belts can actually compliment a neutral outfit sometimes, maybe I'll take one of my friends tips and consider pairing a belt with my outfit next time! However, this outift is one of my favorites. The skinny corduroys are the perfect fit – the "curvy skinny" cut from Ann Taylor LOFT tapers in at the ankle to softly tuck into boots but still fits loosely at the hips. I also picked up a few LOFT skinny jeans that are even tighter around the ankle, however I kind of like the slightly scrunched up and relaxed feel of this corduroy pair. The winter white top is also LOFT and a mixed medium piece with cool faux leather sleeves. And I am obsessed with the wide lapels on this thick open knit cardigan. So warm and a serious statement piece.
My favorite part of this outfit though probably has to be the booties from Nine West. I have been hunting around for the perfect pair of taupe heeled booties for WEEKS and finally decided on this pair. The chunky 3 inch heel is appropriate for work, easy to walk in, and still tall enough to elongate the leg. The tan wool blend pea coat was another piece I searched for all season long! So thrilled when I finally found this cozy yet polished style at Uniqlo. I hardly ever shop there but I have been pleasantly surprised with the great quality so I'm sure I'll be back! Hope you're bundled up with blankets, a cup of coffee, and enjoying the snow!
Thank you for reading! Subscribe on Bloglovin' to stay up to date with the latest posts.