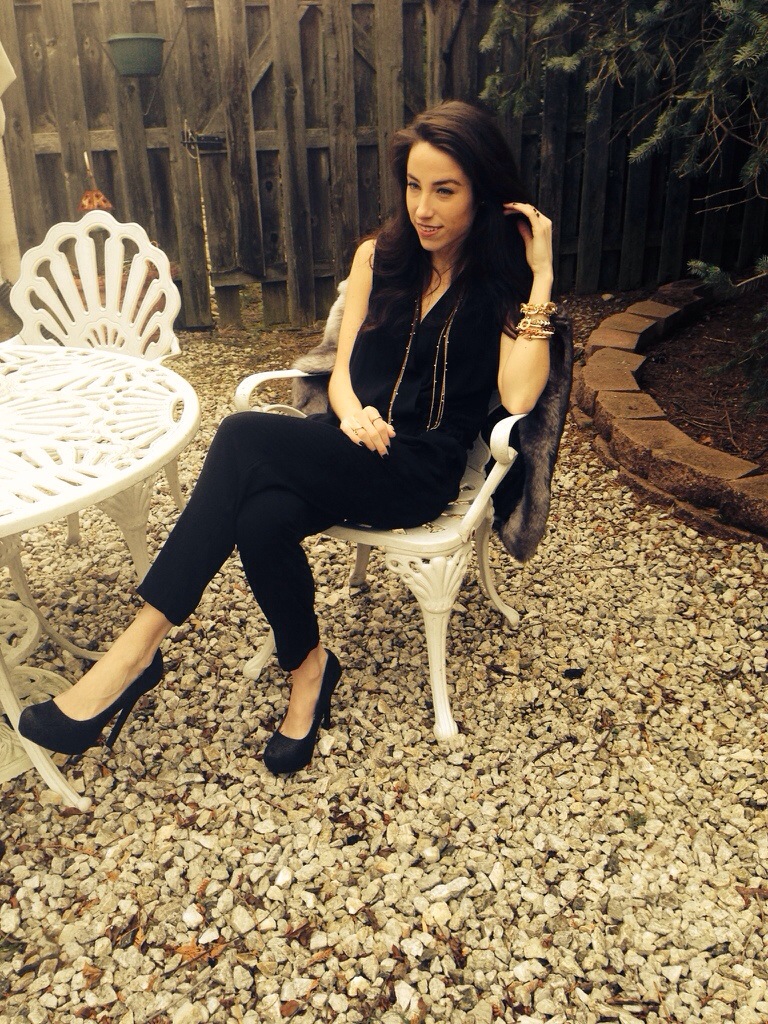 I've been so obsessed with rompers and jumpsuits for months now. I've been on the hunt for the perfect jumpsuit- scouring sites like Shopbop, ASOS, and Topshop to hoping to find the perfect neutral romper good for any occasion. They were all either sold out, too expensive, not the right cut, etc. I finally found the PERFECT black jumpsuit at Marshall's the other day. That place is seriously a gold mine every once in a while. This jumpsuit by Joe B is a great transitional piece for work, night, formal, or even casual dinner date events. I love the multi-purpose functionality in pieces like this. I styled this with a massive #armparty of gold and rose gold bangles and bracelets. The long gold necklace is from Forever 21 but really any long gold pendant or tassle necklace would be perfect to dress a look like this up.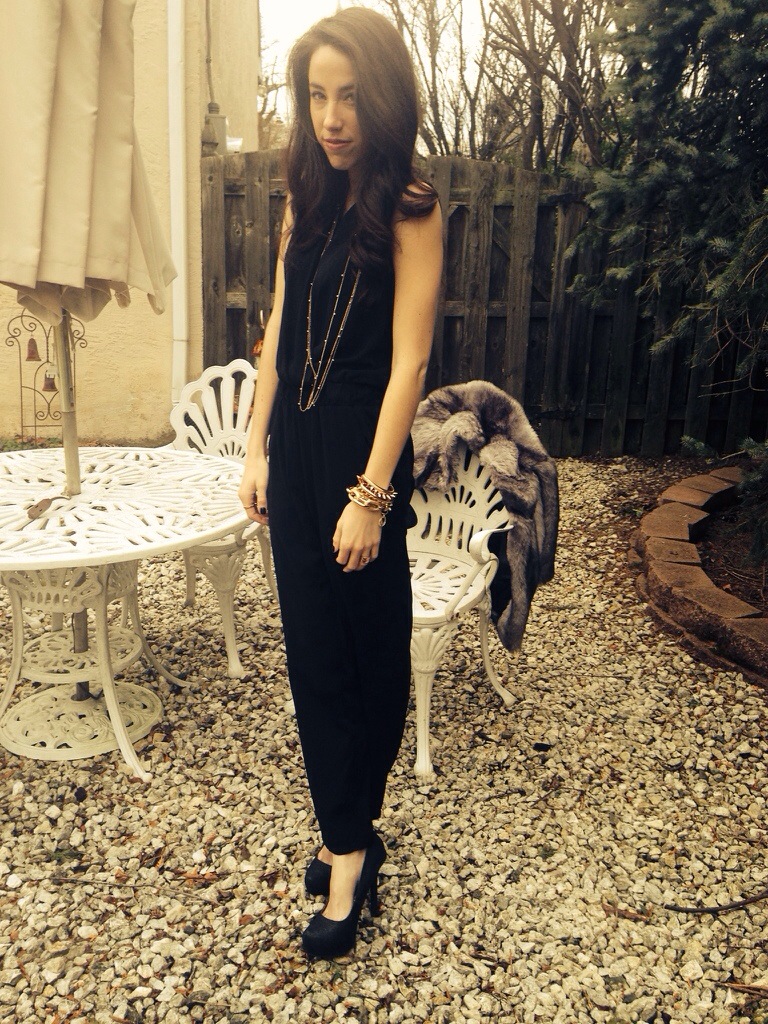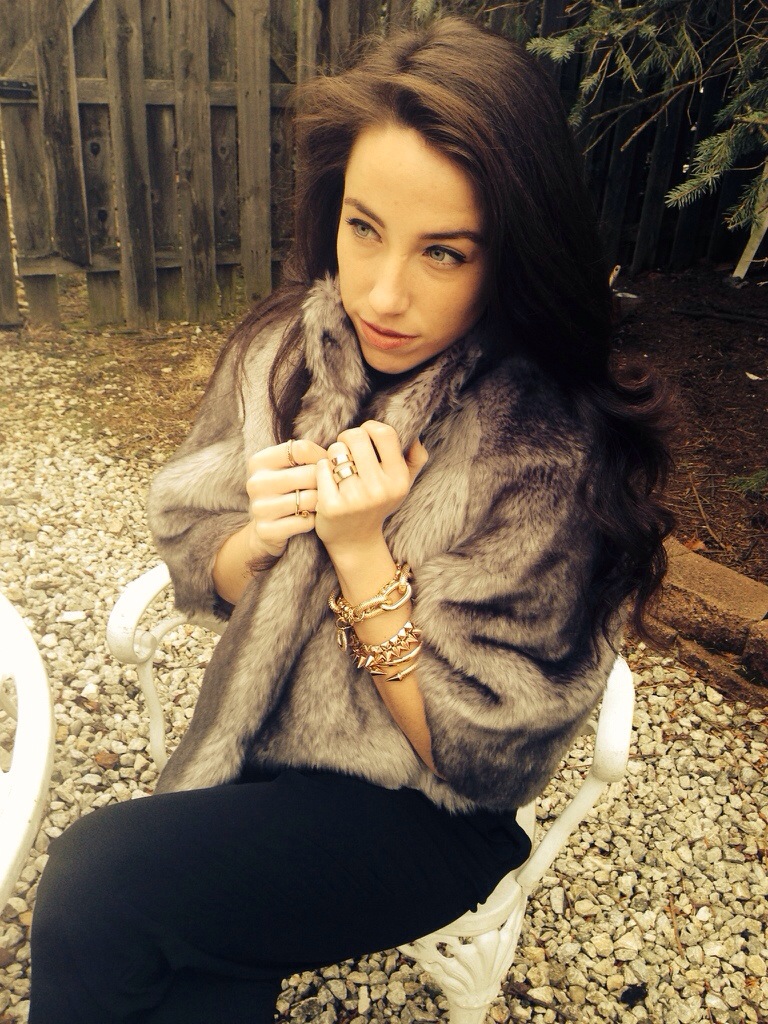 The faux fur coat is by Calvin Klein. It is so soft and warm plus the fur looks really glam and suits the simple jumpsuit very well. When wearing a statement coat, a simple outfit really allows for the full impact of the coat and accessories to come through.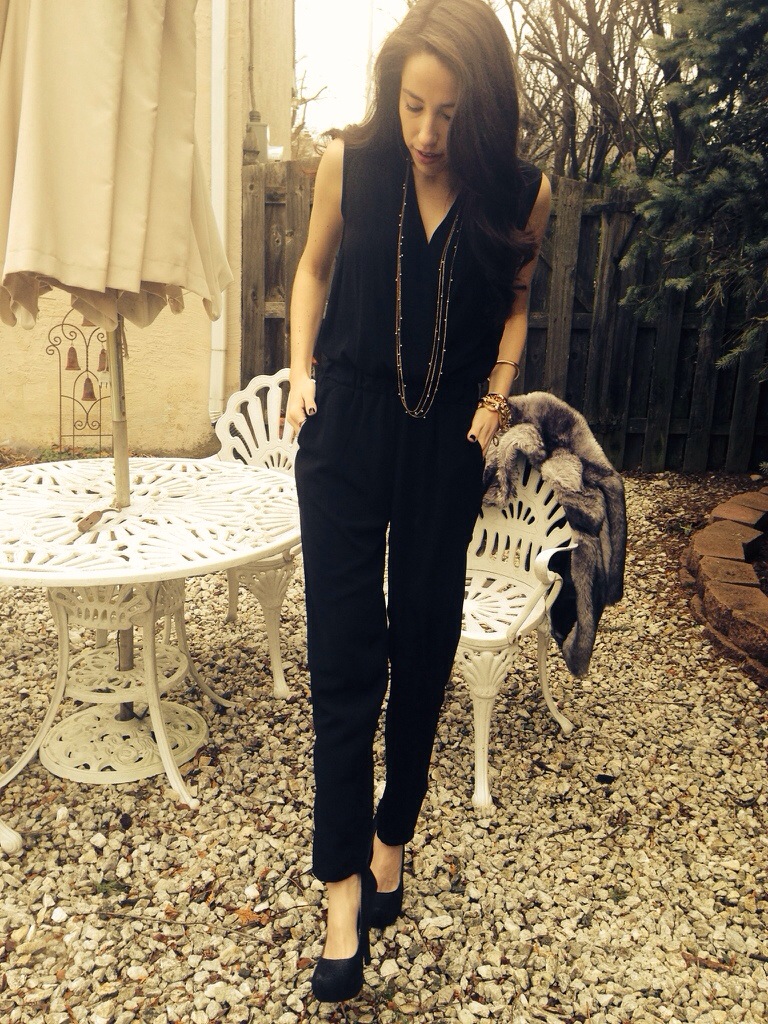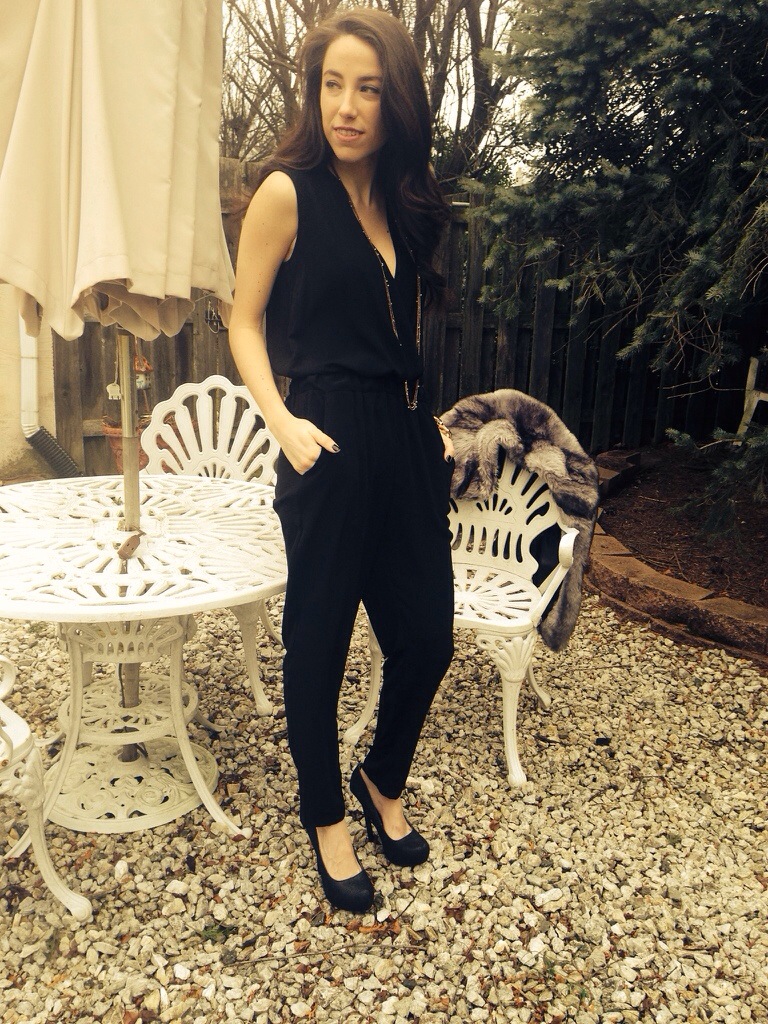 I love how you can find inexpensive pieces like this Joe B jumpsuit and style it with some quality accessories to make a super glam and seemingly rich look.
xoxo,
KMK
**** Editorial correction – Jumpsuits are traditionally the one piece garment with trouser or long pants on the bottom. Rompers more typically have short hems. Learn something new every day!