I'm so obsessed with turquoise jewelry. I love the color and even more so, the history of it. Turquoise has been used in ancient Egyptian tombs, Aztec headpieces, and it used to be considered a bringer of good fortune. In the US, it's commonyl found in the Southwest region of the country which is why I feel like it's the perfect complement to a print like the one on the coat I've styled below. It all looks so earthy yet interesting at the same time. Even just wearing the outfit, I felt super hippie and like a flower child!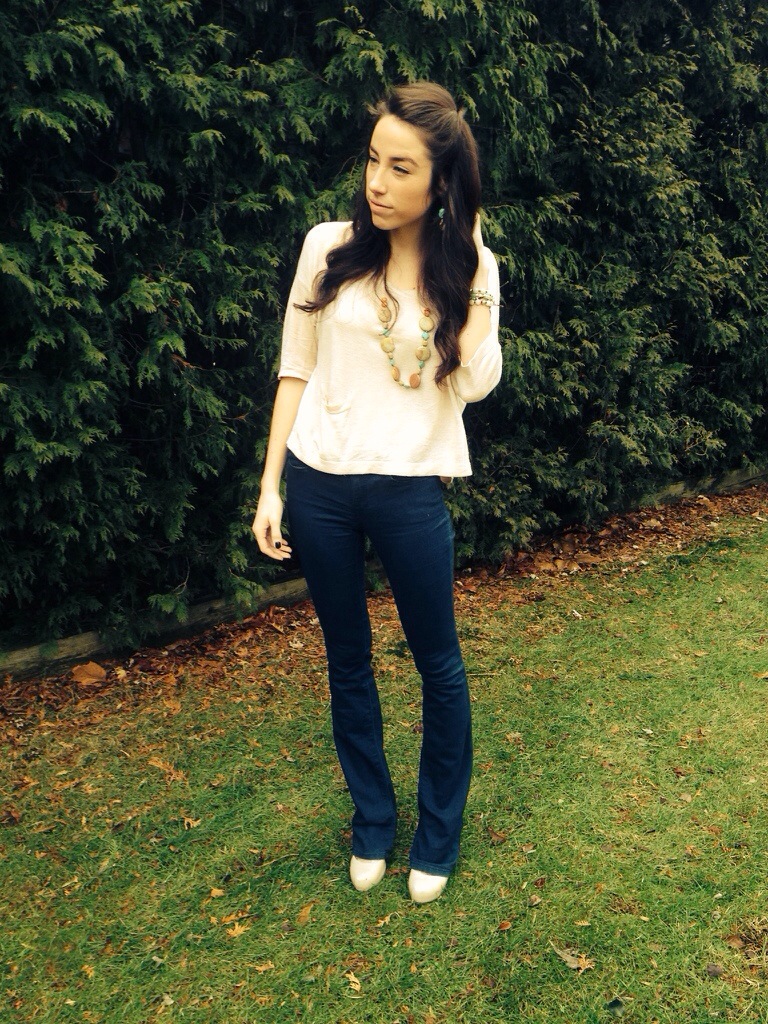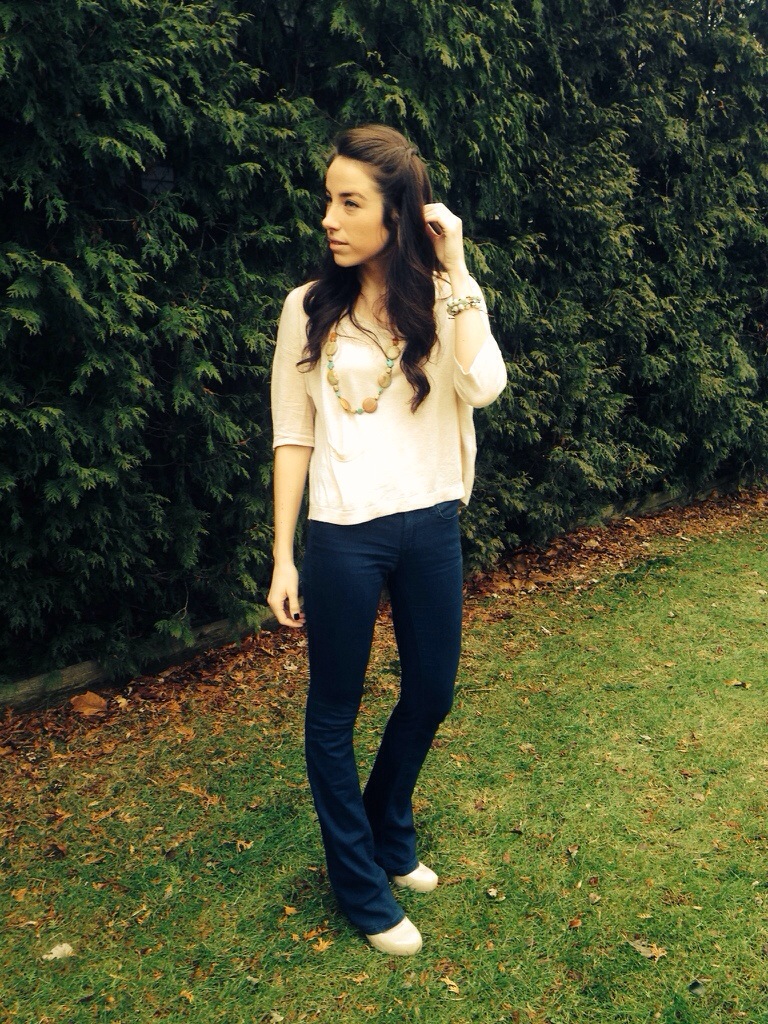 Layering lots of bracelets is definitely one of my favorite ways to style accessories. The whole "#armparty" trend is becoming so popular so I stacked up a bunch of turquoise bracelets I had laying around.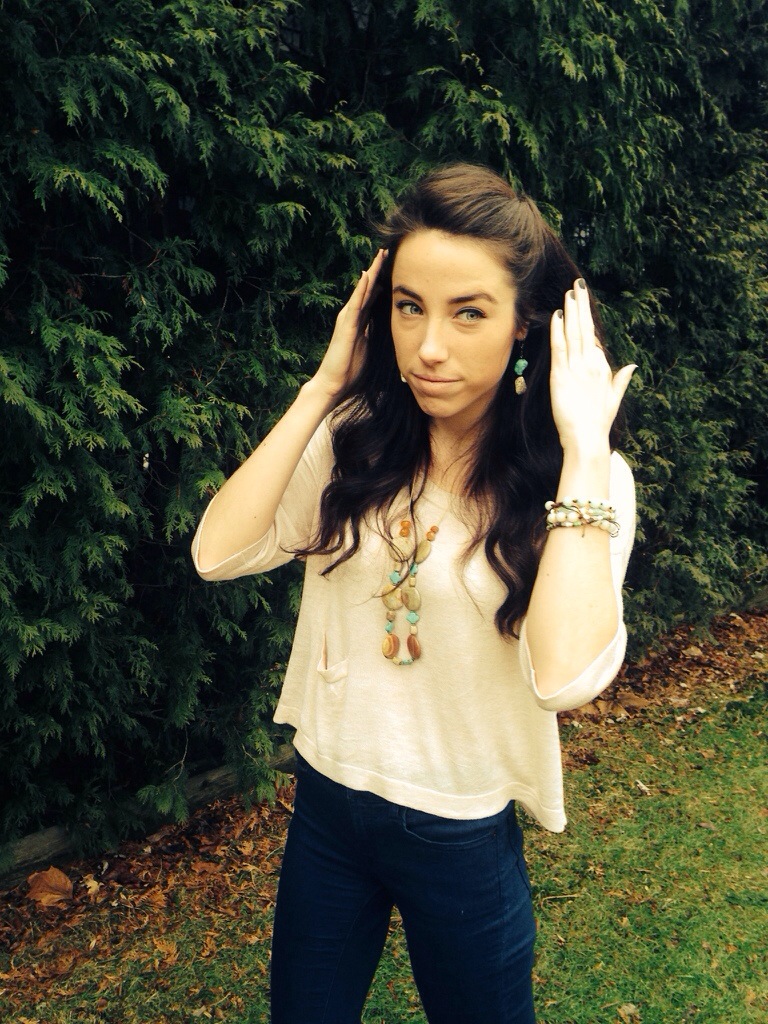 I styled my hair very simply by pulling a chunk on each side, twisting it back, and securing them at the back of my head with some bobby pins. The flowy curls and twisted side pieces really remind me of a natural hippie look. It works really easily with the outfit and keeps the whole simple/natural vibe going.  Also kept the makeup extremely minimal (like I usually do). I used some extra tan foundation though for a sun kissed effect and to hide my ridiculously white winter complexion I've got going on this month.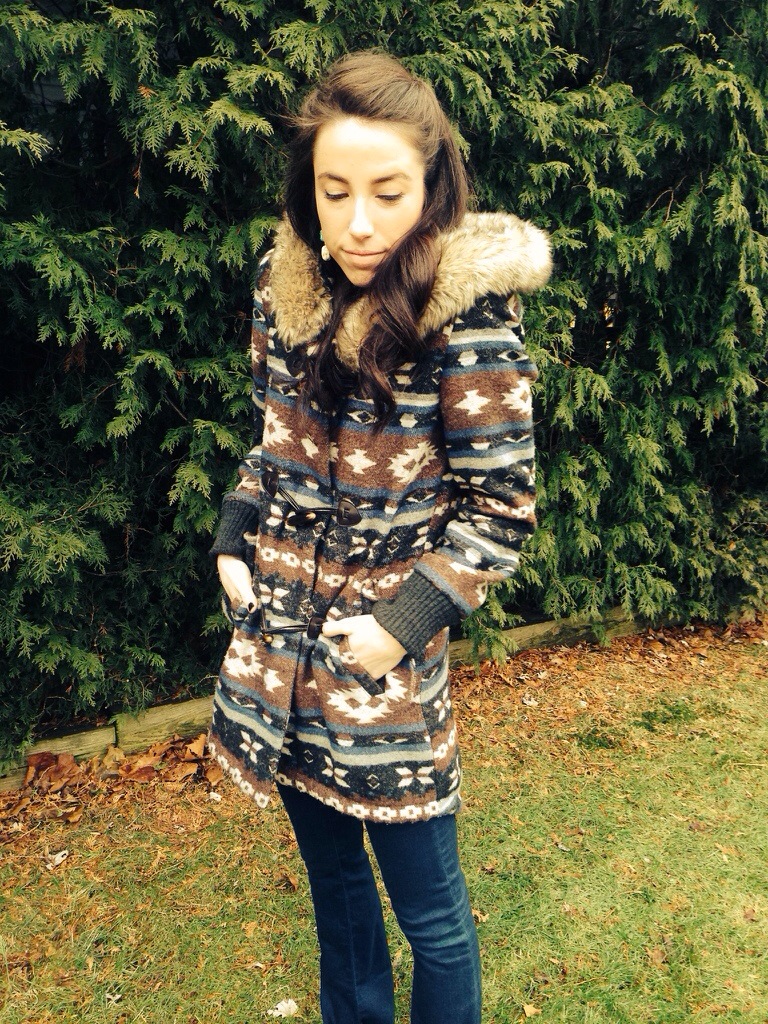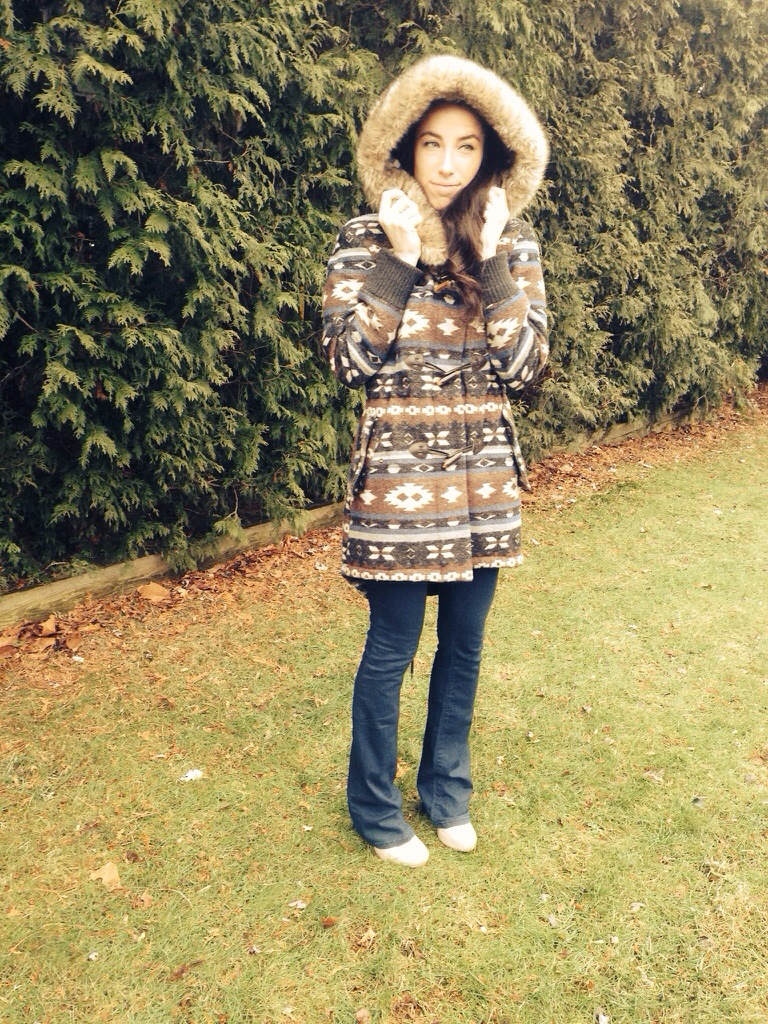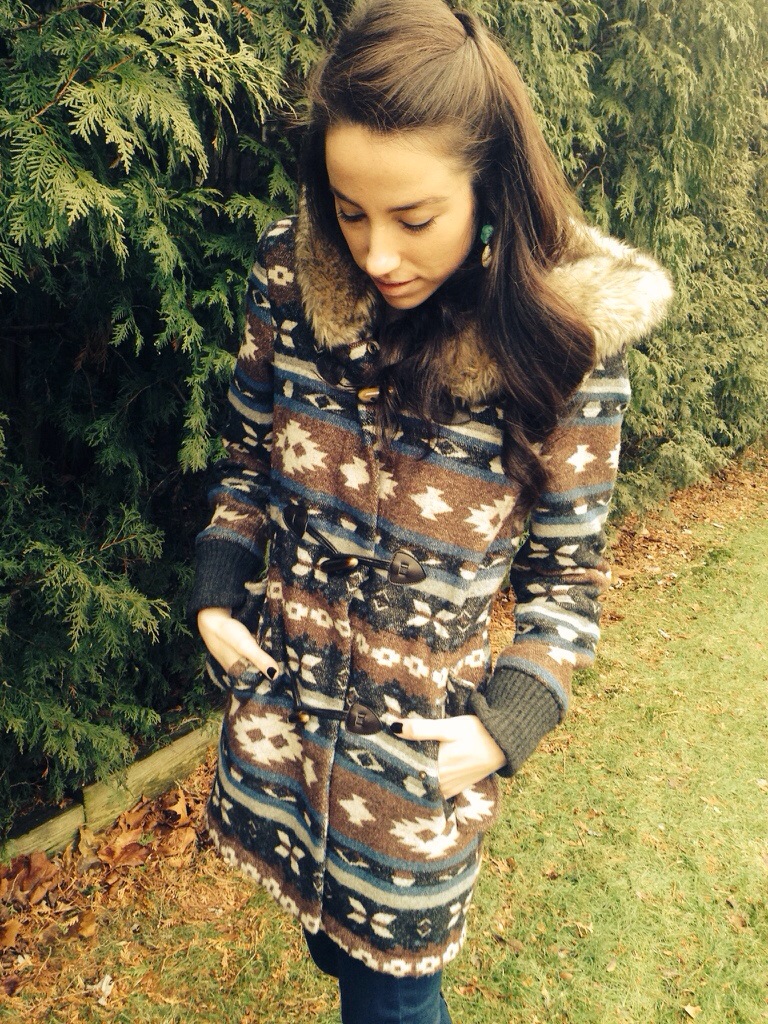 xoxo,
KMK