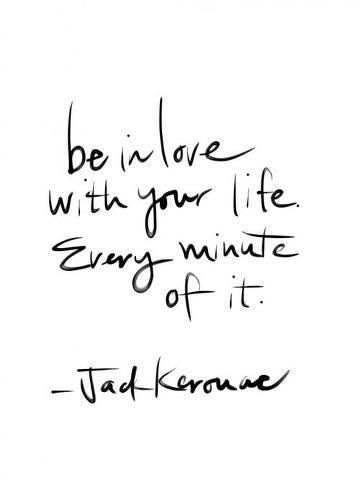 So thrilled that it's finally the weekend. I've been battling allergies all week and I'm beyond ready for rest & relaxation. Definitely planning to take advantage of any spring sunshine and maybe wear my new Rainbow sandals after getting a fresh pedicure with this perfect spring polish. Or if the April showers don't let up, I might just have to snag this adorable ruffle umbrella to fight the rain in style.
This Friday, I wanted to leave you with the quote above. It's so inspiring and definitely a consistent goal in my life. What's the point of everything if we're not really in love with what we're doing, who we are, who we're with, what we wear, how we treat ourselves?…. If we're not in love with our lives, spring is the perfect time for a refresh!
This weekend I want to fall in love with my life even more. I might try a new brunch spot to feature in my new blog series. Or maybe do a little shopping because I've been craving a couple new easy spring outfits like this little ruffled number. Also would like to catch up on my blogroll since this chaotic week has got me late to the reading-party on fun, sarcastic (Olsen-sister inspired) articles like this.
Hope you have a lovely weekend.
xoxo,
KMK