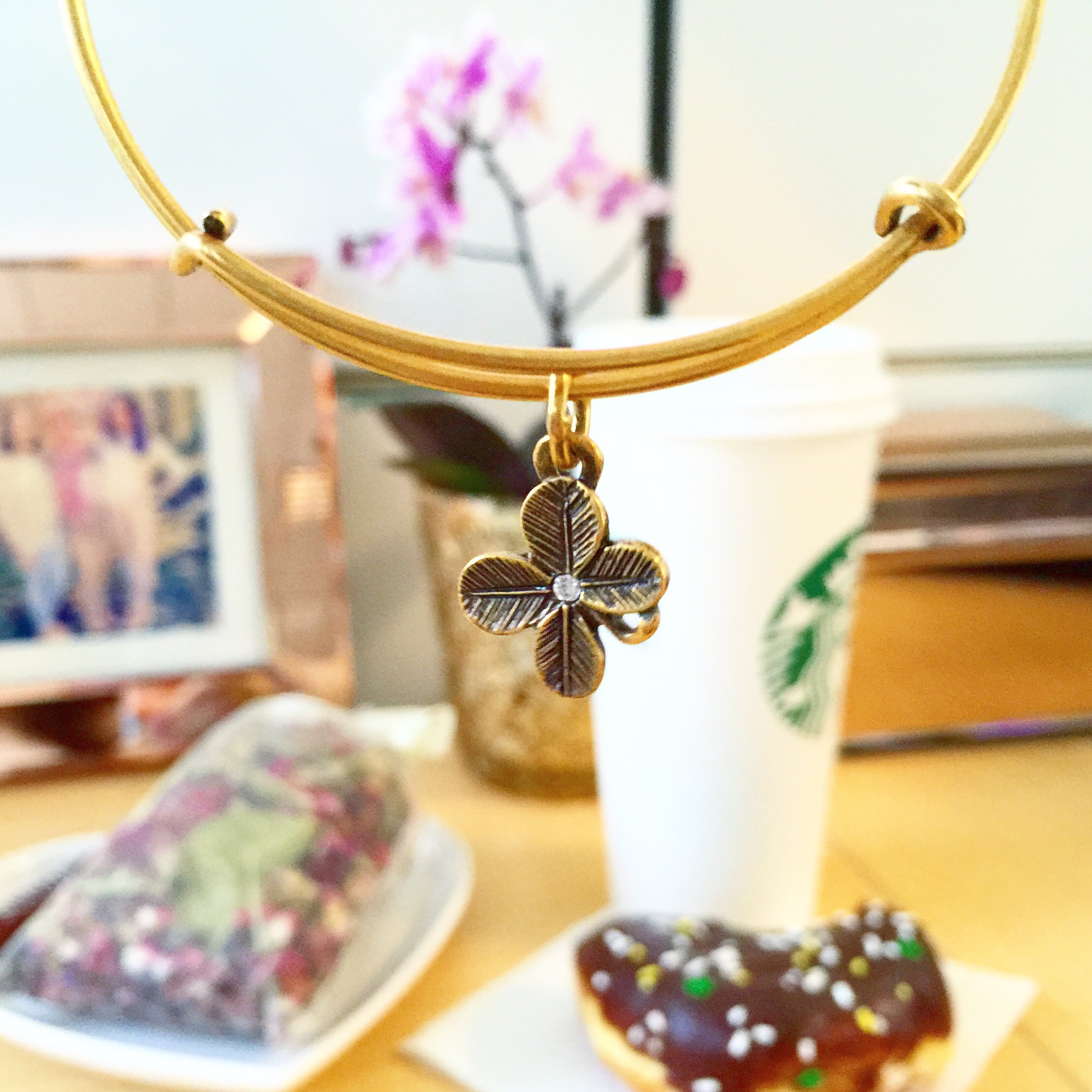 So excited about the latest addition to my Alex & Ani collection! I have had my eye on the clover charm for ages and finally found an opportune moment to pick it up. While visiting friends in Boston this past weekend for St. Paddy's Day, we walked all along Newbury Street, the main shopping district in town. The girls at the shop were such sweethearts and helped me decide to get my first gold bangle from the brand. I chose to get my mom and sister the silver charms as they love wearing all silver pieces. I am thrilled with it and can't wait to get some more gold pieces to mix in with all my silver ones. The meaning behind this particular charm reminds me so much of the time I spent studying abroad in Ireland and the welcoming nature of the Irish people there, "Luck | Fortune | Prosperity." And it will of course always remind me of my second wonderful St. Patrick's Day in Boston! Hope you have a lovely holiday and I'll leave you with a link to my recent Spring/Green outfit post and an Irish blessing below.
Wishing you a rainbow
For sunlight after showers—
Miles and miles of Irish smiles
For golden happy hours—
Shamrocks at your doorway
For luck and laughter too,
And a host of friends that never ends
Each day your whole life through!
Thank you for reading! Subscribe on Bloglovin' to stay up to date with the latest posts.