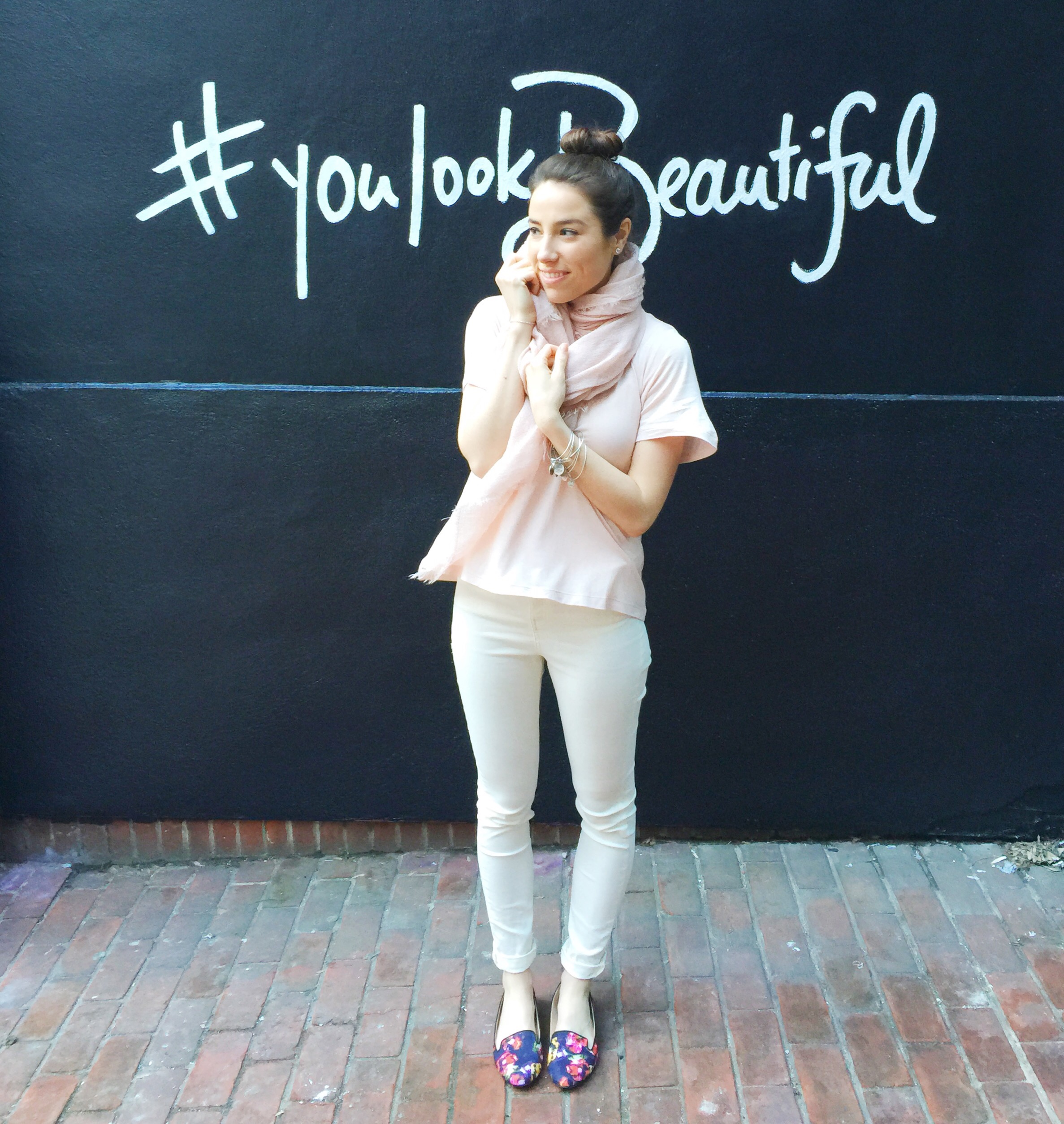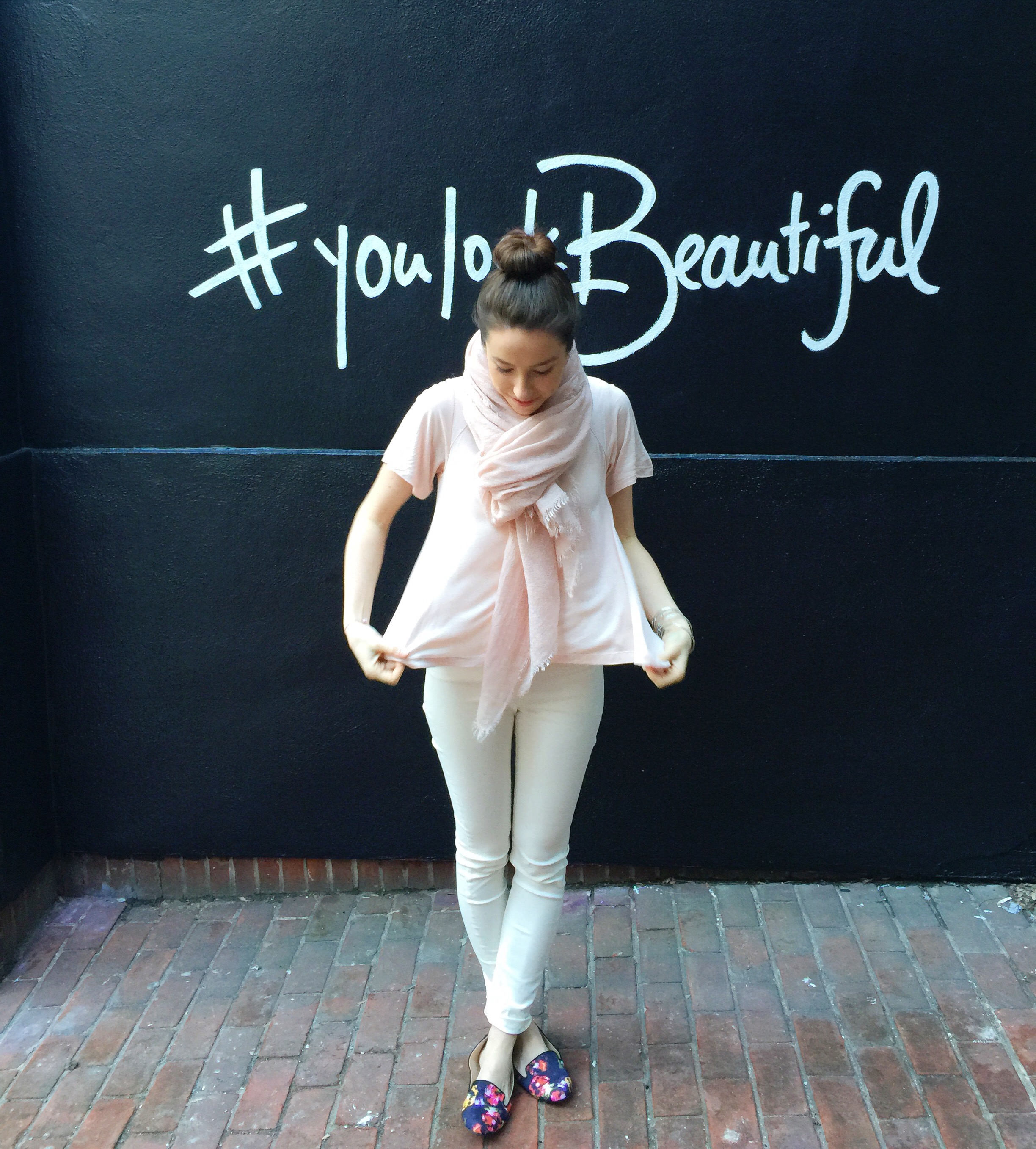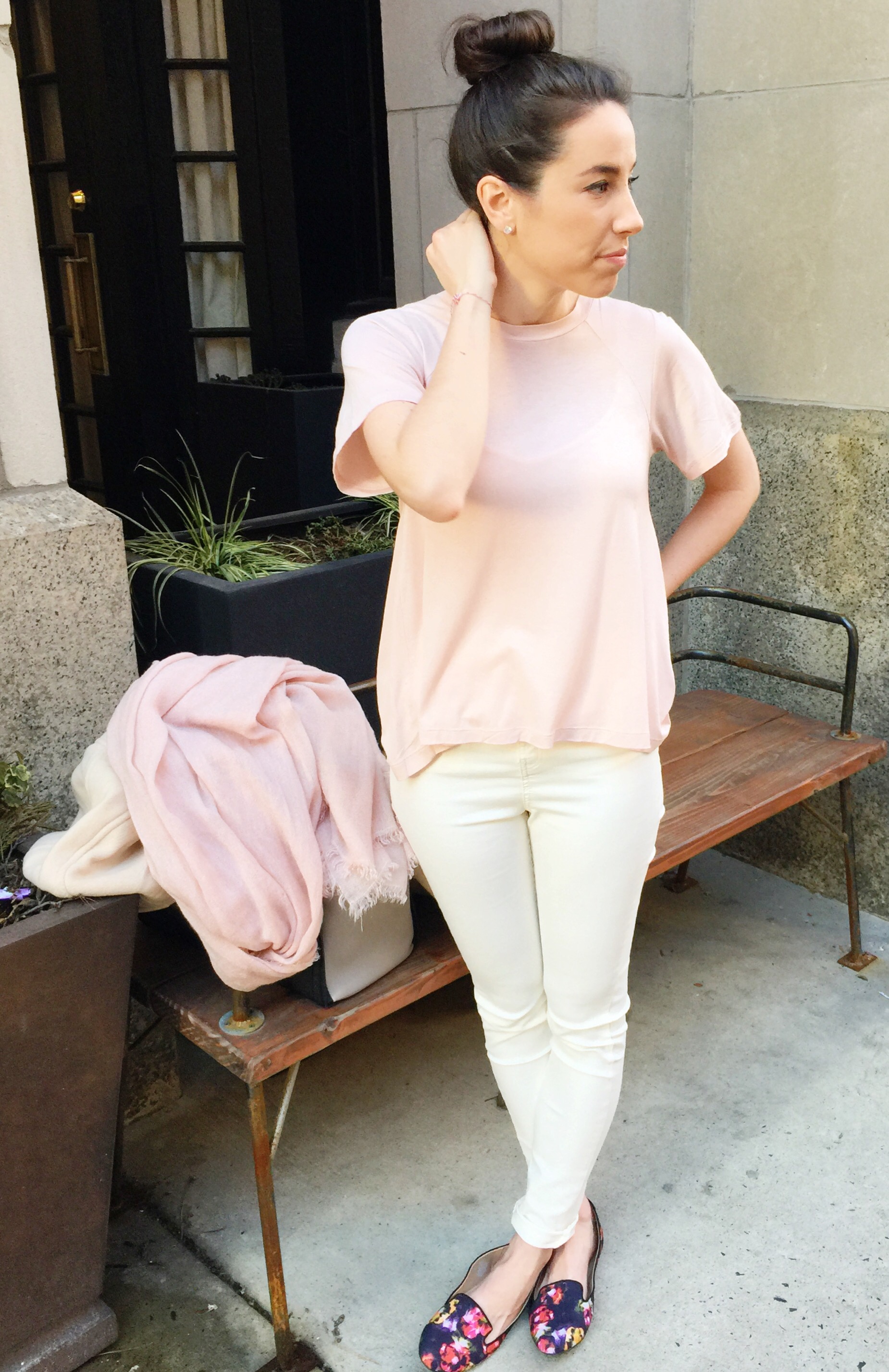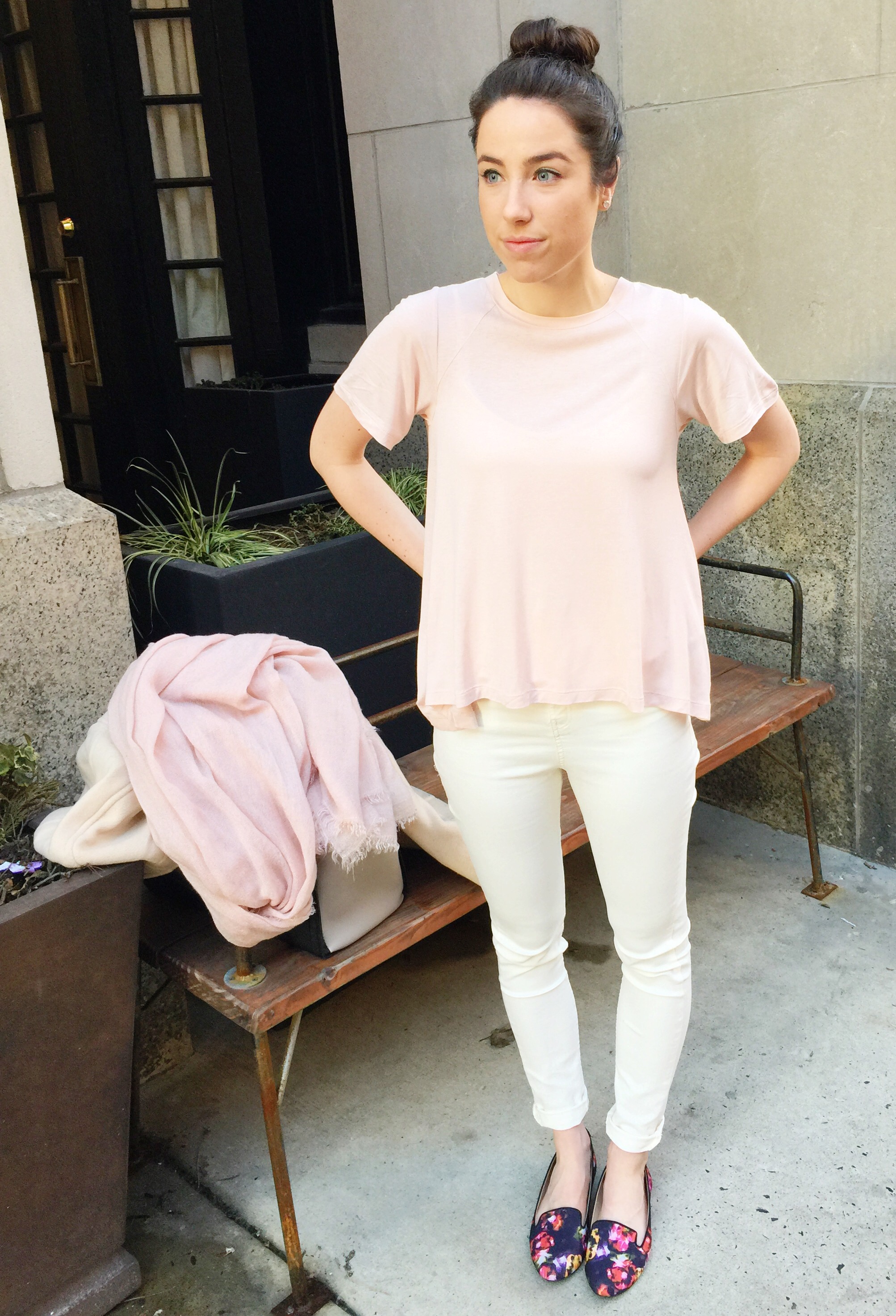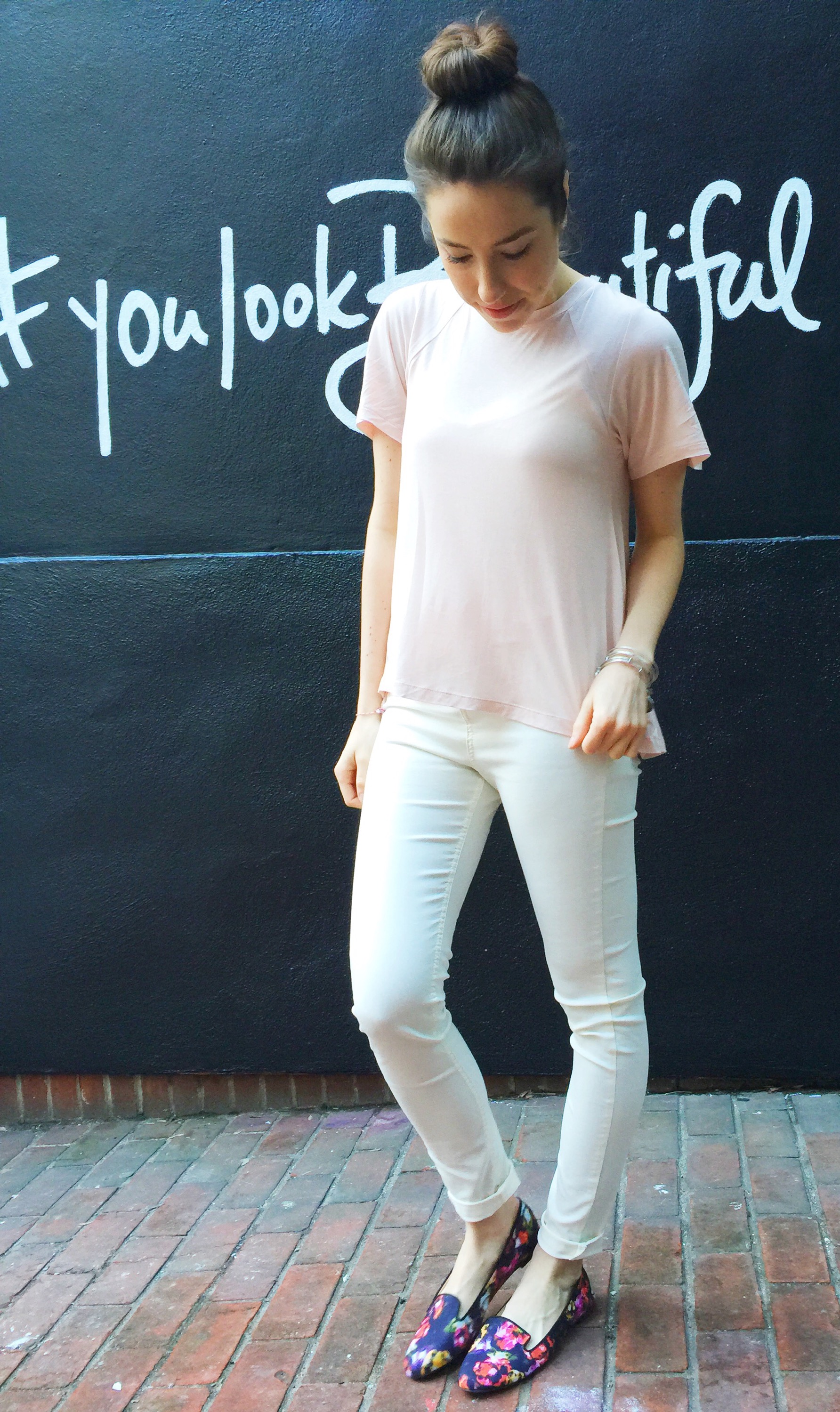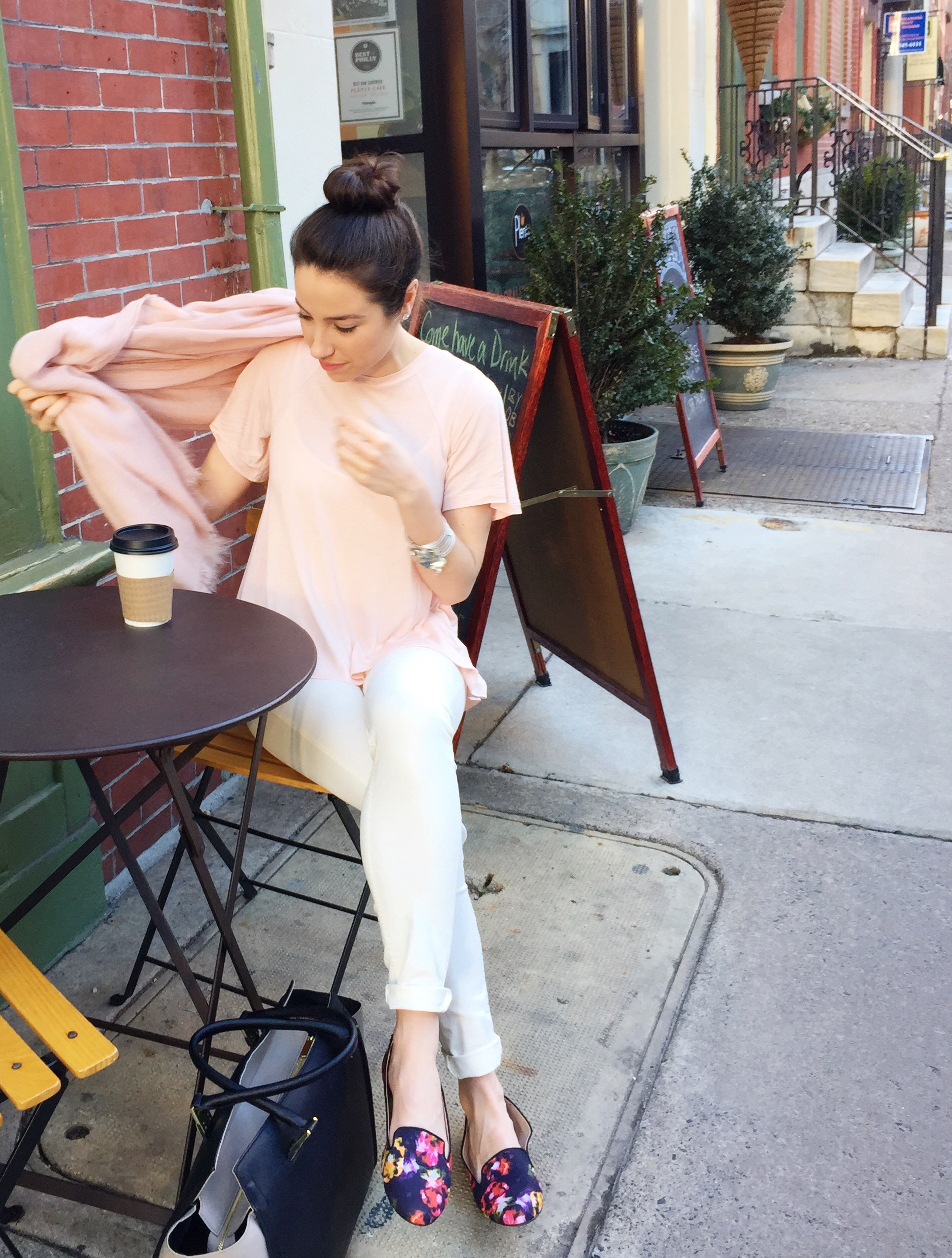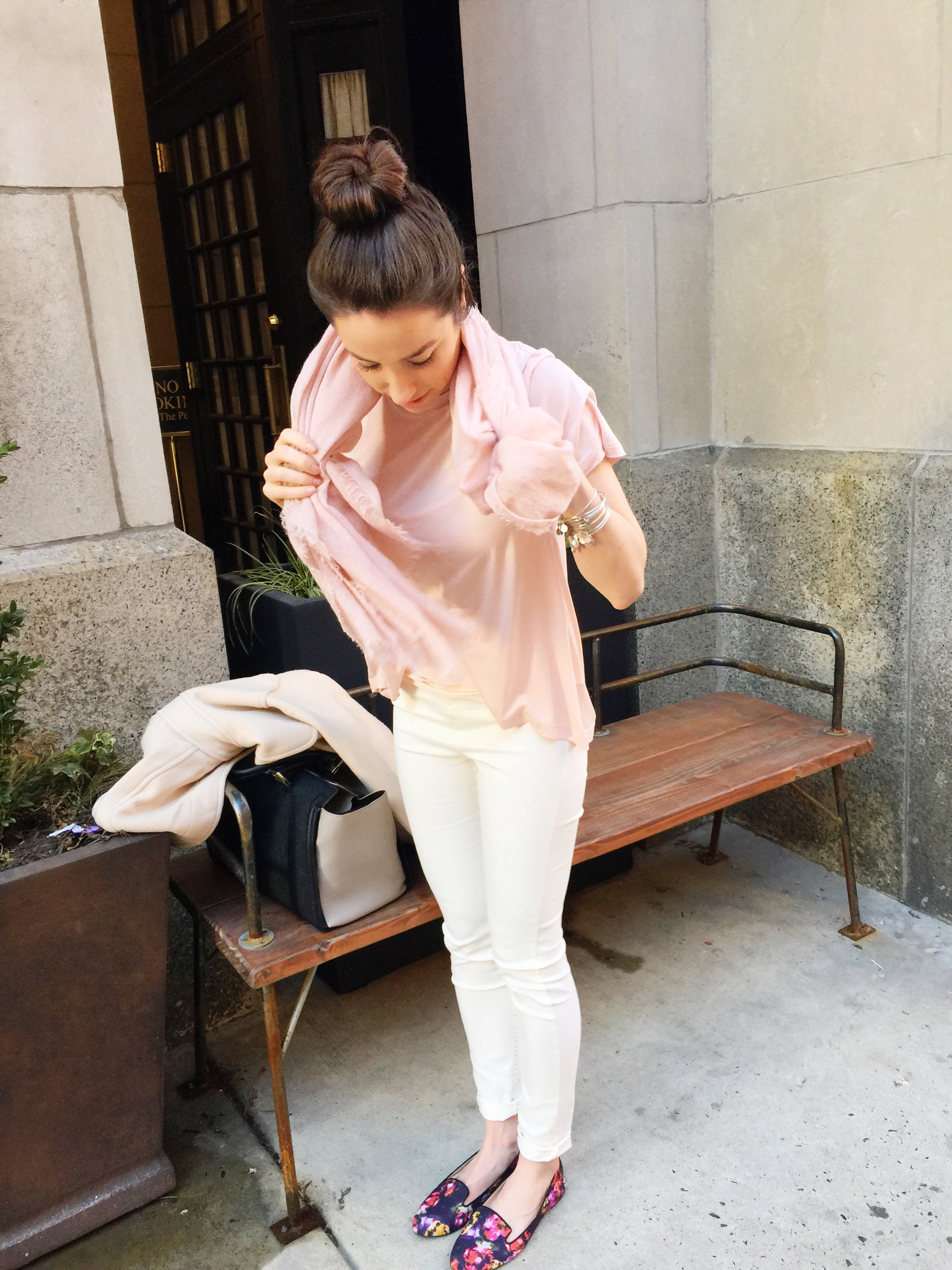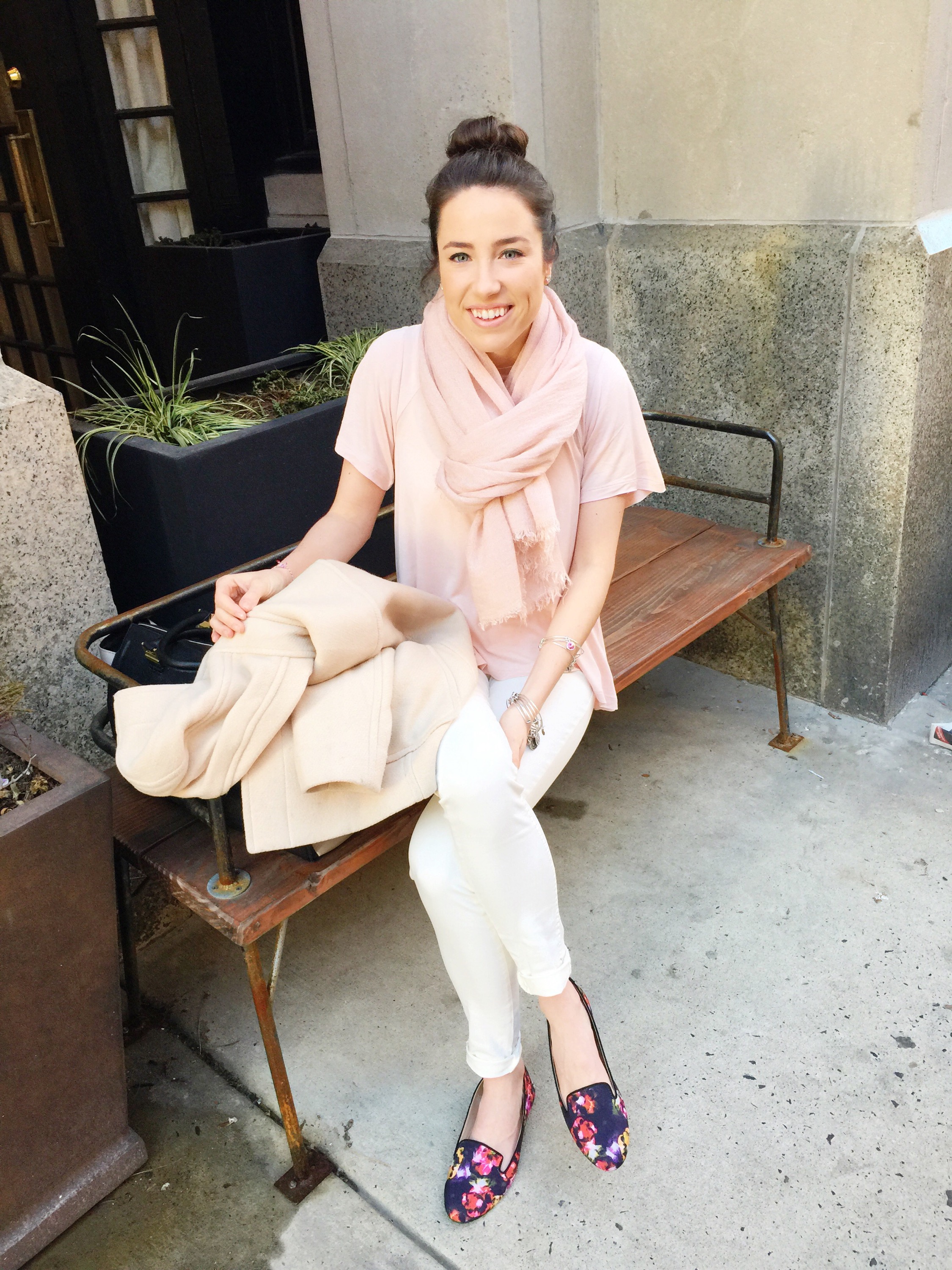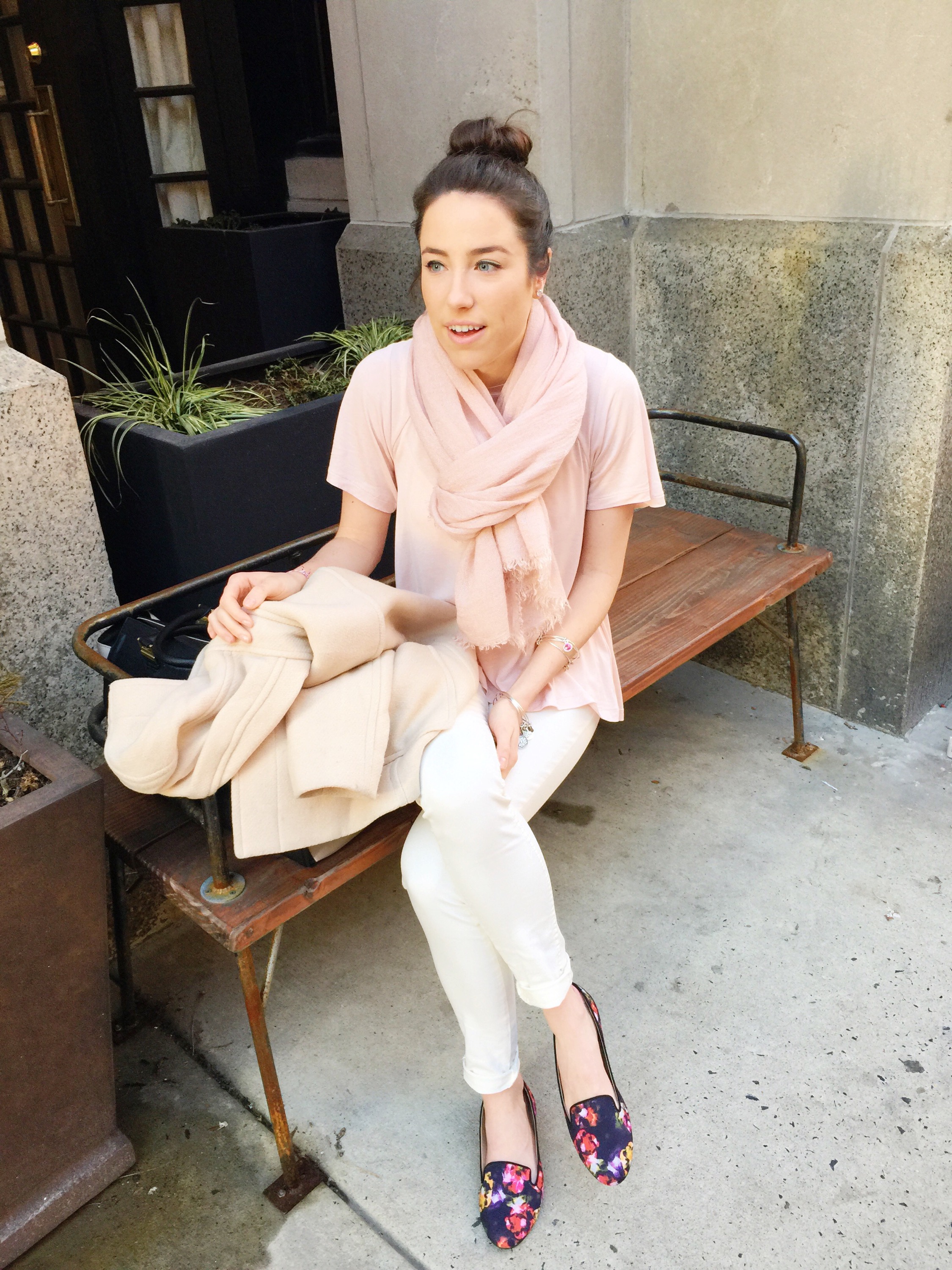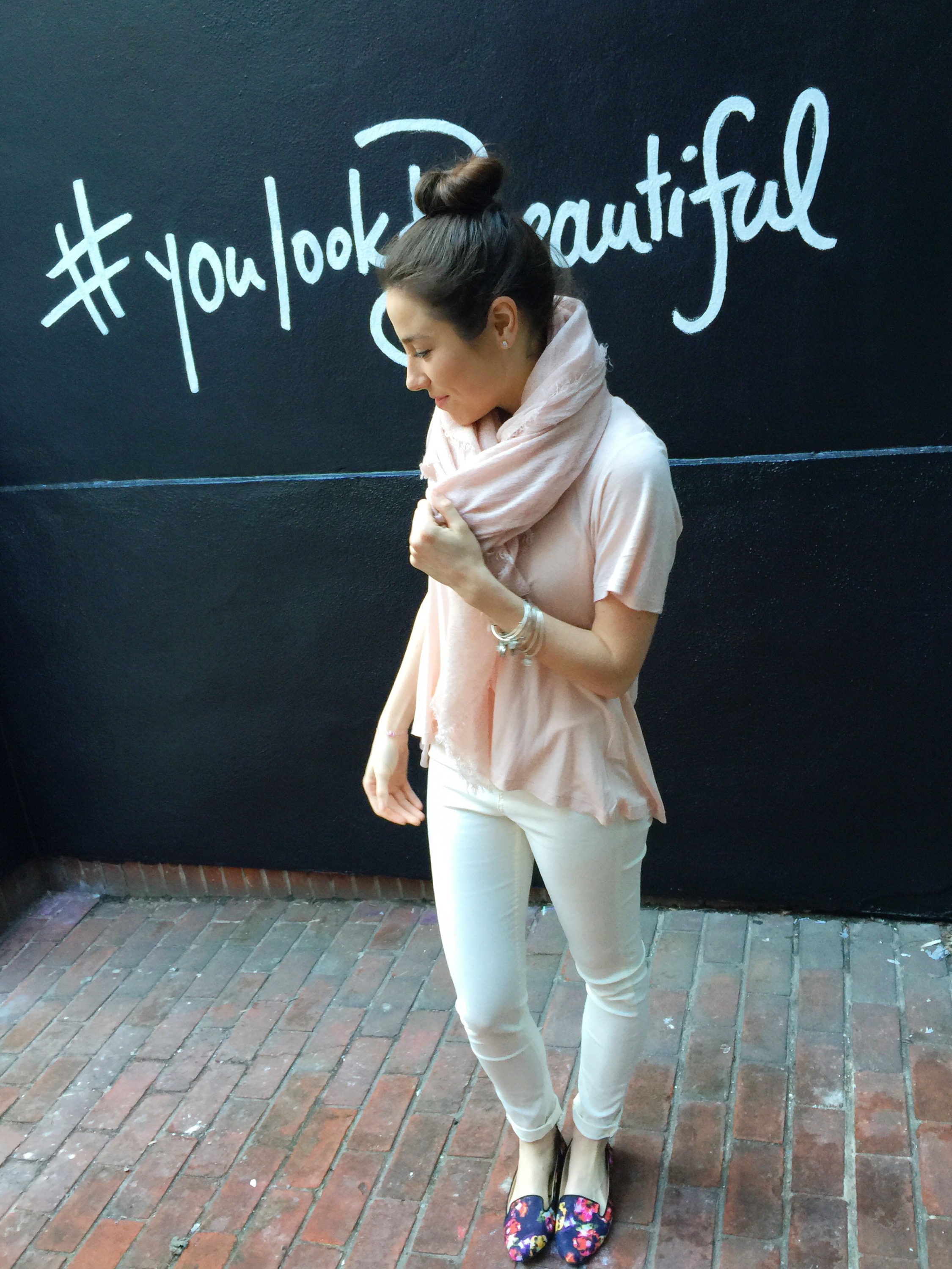 – Shop the Look –
Pink Crew Neck – Not available online, but the softest crew neck ever from H&M. Also with a flowy hemline!
– My Alex and Ani Bracelets –
So happy it is starting to feel like spring. Took advantage of the nice weather this week by waking up early before work to wander a bit around Philadelphia and get a chai latte from one of the cutest cafes in the city. It's so hipster with a tin time ceiling, chalkboard menu, and plenty of colorful salads, parfaits and pastries. While traipsing, we stumbled across this Hashtag art outside of a hair salon. The owners must have painted the wall and turned it into this simple but powerful piece of inspiration. I love finding little gems like this around town. They're so unique to the city and serve as beautiful landmarks.
Hope you are enjoying these transition days into spring! It's challenging to dress for the weather during this season-interim, but I love this look for a quick yet polished outfit. Simple skinny jeans with a pastel top and pretty flats are timeless and sweet. This pastel pink scarf from H&M is nearly always with me for good measure. To follow my city adventures (this weekend will be Boston in honor of St. Paddy's Day celebrations with a close friend) find me on Instagram. @kellymariekeating
Thank you for reading! Subscribe on Bloglovin' to stay up to date with the latest posts.