It is SO gorgeous out today! Leaves are falling, the wind is so crisp, and I can finally start rocking chunky scarves, cozy plaid shirts, and all the fun looks of fall. This week's Friday Favorites post s a complete roundup of some of the fall looks I'll be breaking out this week without wondering, "Is it still a bit too hot out to be wearing this?…"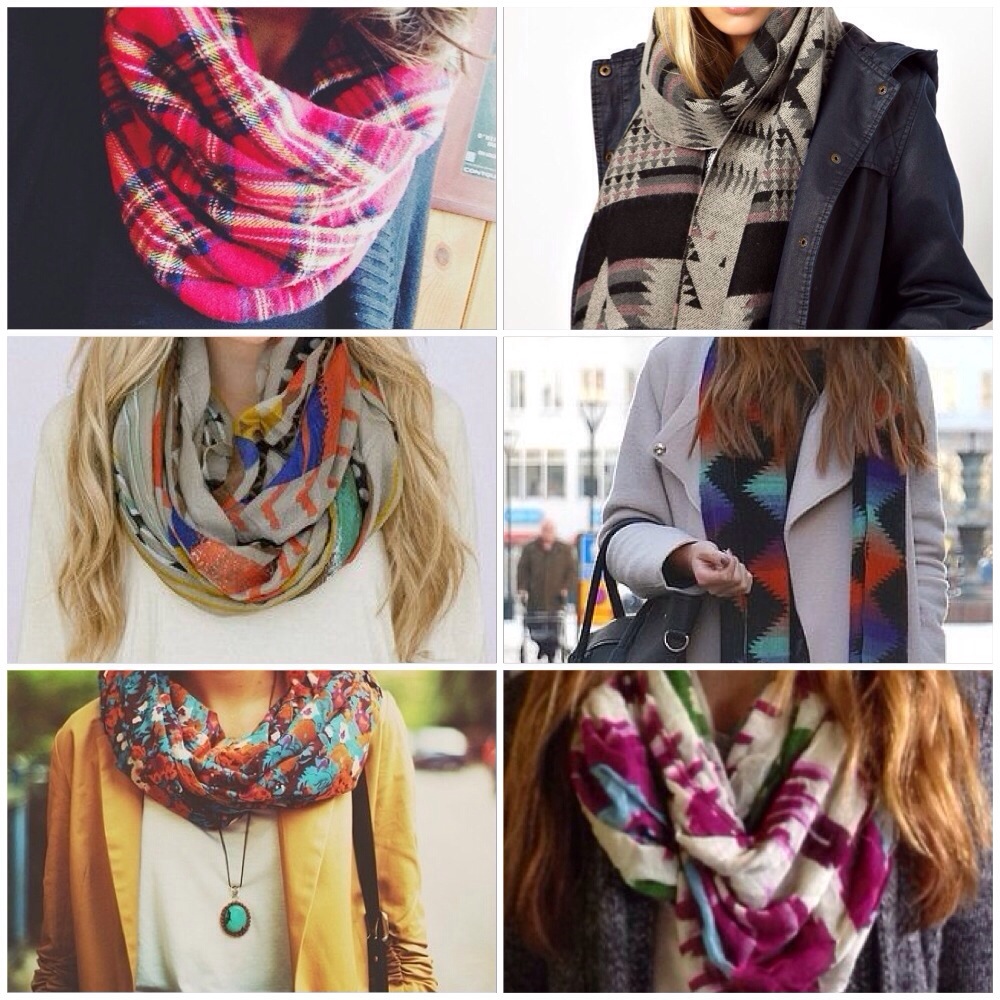 Obviously scarves are a fall essential. I love the styles from the roundup above – mostly because they have such fun patterns. The fall floral looks is definitely so fun if you can find a scarf with some dark colors, rather than the typical bright florals that are so popular in the spring. I am also pretty obsessed with the tribal patterns. They almost look more like a massive cultural blanket wrapped a few times rather than a scarf. So gorgeous.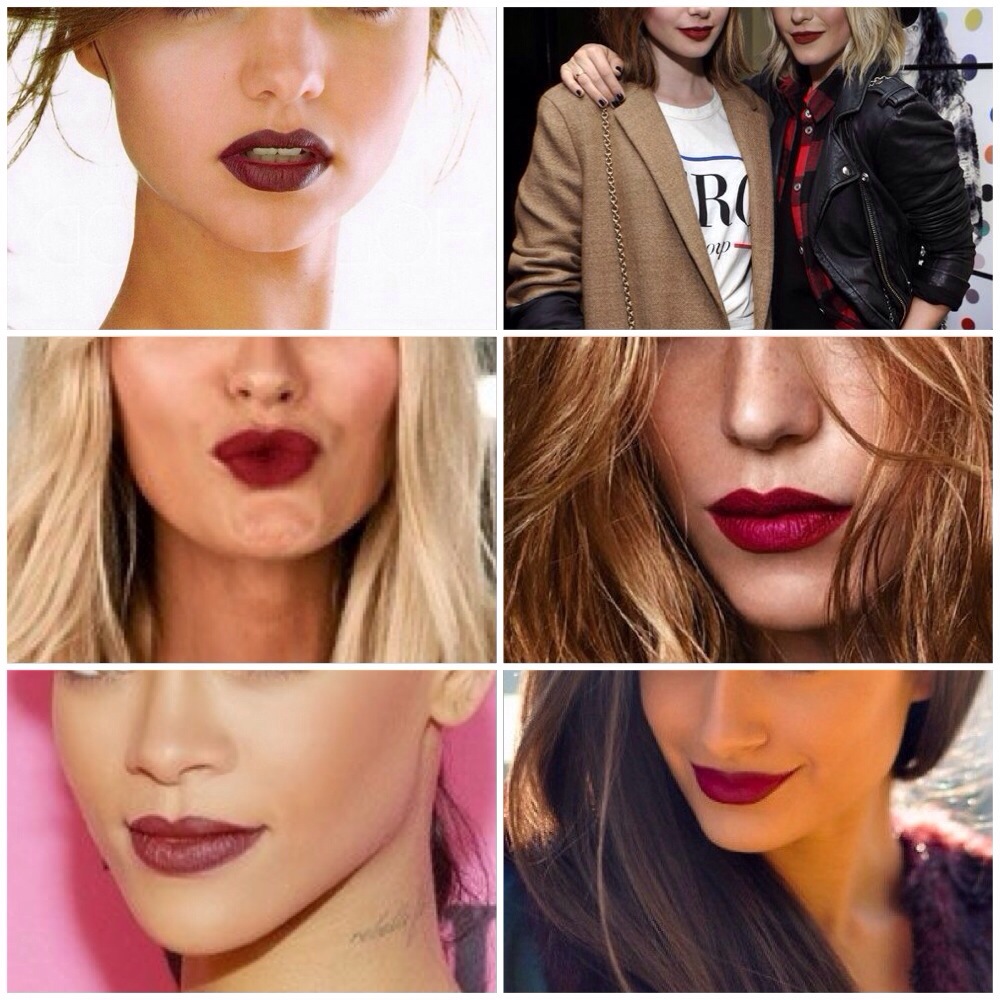 I don't usually try the dark lips or deeper fall makeup palettes during this season, but I'd like to venture out this year! I'm seeing so many gorgeous plum and oxblood colored lipsticks – particularly by MAC cosmetics. I heard Taylor Swift recently explain why she rocks a red lip all the time lately. I thought her reasoning was clever because she said it's such a quick & easy way to look like you've put more effort into your look than you actually did.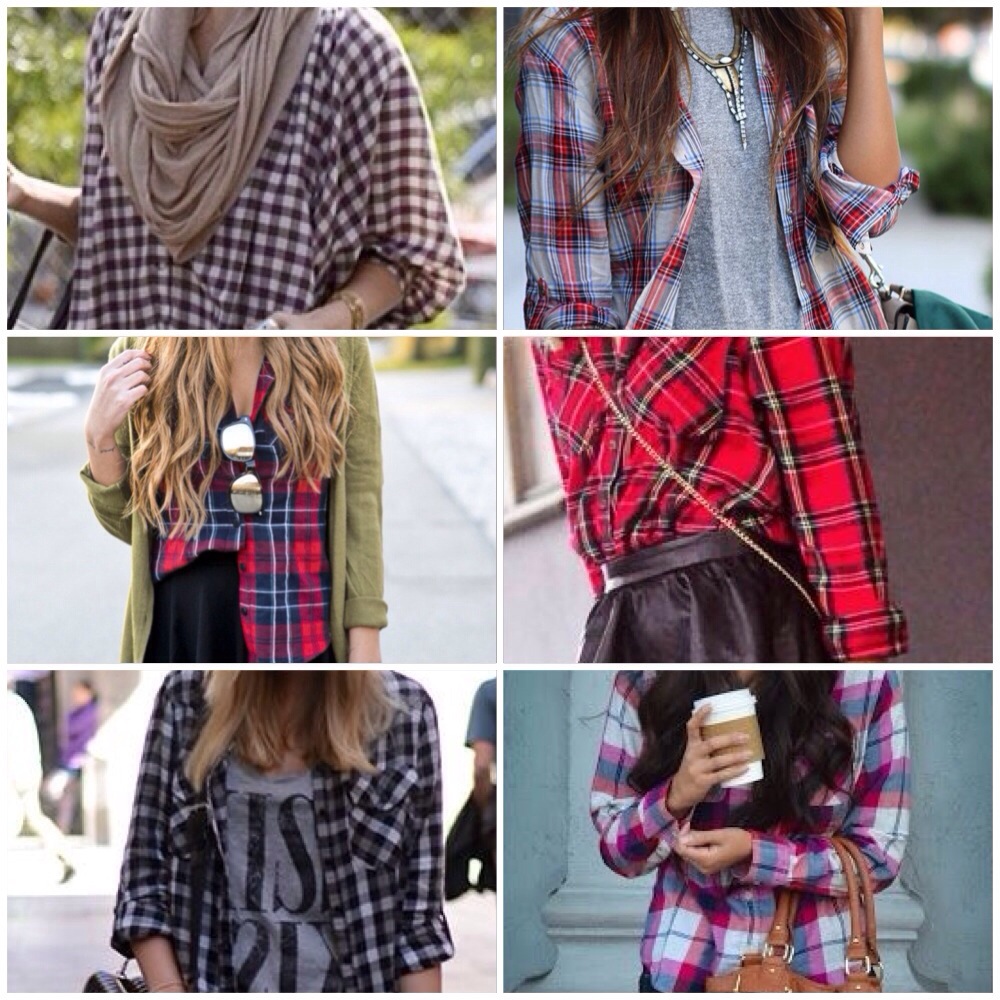 Seriously what is more cozy than a soft plaid shirt in the fall? I just love how easy but cute this looks. This fall, I'm really a fan of the leather & plaid outfits because it's just so on trend this season due to the recent leather obsessions all the major brands are featuring in nearly every collection!
What are your fall favorites this week?
xoxo,
KMK