This is more of an educational post for myself than anything, but I thought you'd find it interesting as well! You know the material used in a lot of laptop sleeves? It feels almost like a scuba suit? This is actually called, Neoprene – and it's a huge trend right now! Celebs like Ashley Madekwe and Leona Lewis recently styled the trend quite beautifully. picked up a neoprene dress from H&M last year and I love it. It's just a super short, black, baby doll dress. But the fabric is so cool and the sheen it creates feels quite dressy. I wore it to a wedding reception and it worked great as a little party number with a statement necklace…
Anyways, back on track. Neoprene is really hot right now. We're seeing it in crop tops, skirts, dresses, even swimsuits (which I plan to do a full blog post on!). The material is actually just synthetic rubber and you can find it in stores like ZARA, H&M, TopShop, etc. I love the neoprene pieces below because they feature a lot of pastel pink and florals which are also making a splash on the fashion scene this spring season.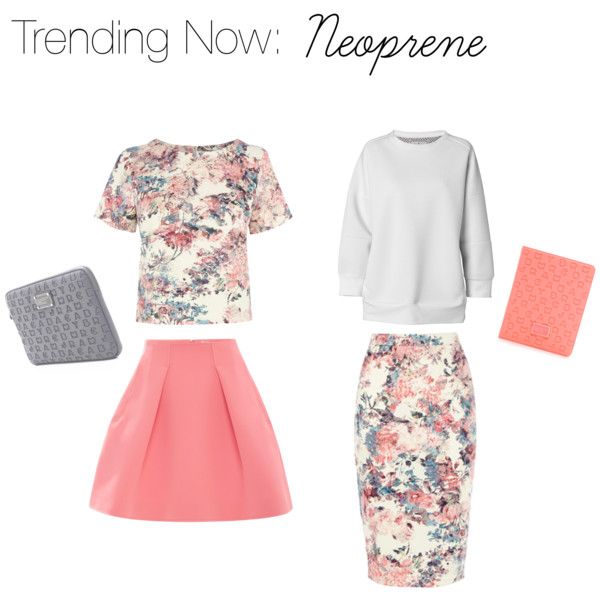 sweater | floral top | pink skirt | floral skirt | tablet case | laptop sleeve
I think the floral crop top and high waist skirt would look great together. Paired & Patterned separates have been all the rage lately, but I also kind of like how they're broken up here with some solid pieces. Can't wait to try this for spring!
xoxo,
KMK