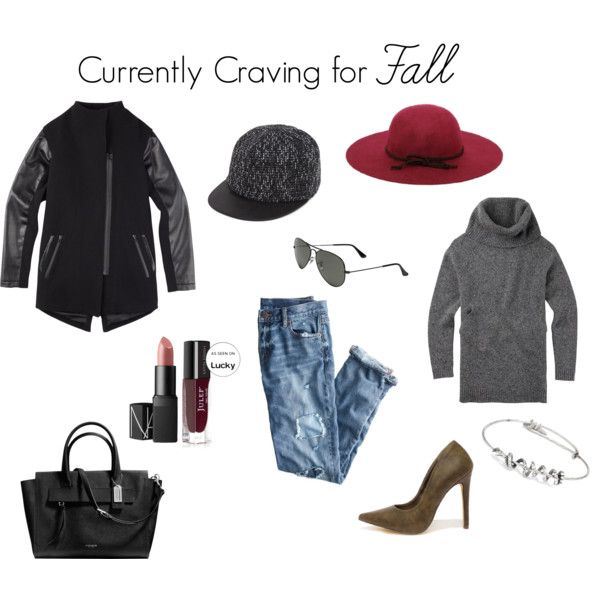 The first day of fall was this week which is beyond exciting. As you're probably fully aware from my Instagram, I've been celebrating the autumn season for several weeks now. So I figured I'd share some of the items I'm currently lusting after given the change in season.
Fall Essentials –
Gray Chunky Knit Sweater | Burton
Black Jacket with Faux Leather Panels | Burton
Cranberry Hat | LuLu's
Gray Twill Hat | PacSun
Berry Nail Polish | Mary Lee by Julep (currently wearing "Berry Naughty" by Essie)
Boyfriend Jeans | J. Crew
Olive High Heels | LuLu's (will look so sexy paired with the broken-in boyfriend jeans!)
Nude Lipstick | Cruising by NARS (usually go for a darker bordeaux shade in the fall, but have been craving a simple nude lip lately)
Leather Tote | Bleeker Riley by Coach (can only track this down on UK sites)
Sunglasses | Original Aviators with Polarized Lenses by RayBan (the black lens is so chic)
Silver Snake Coil Bangle | Alex and Ani
And check out my list of Fall Fashion Essentials from last year if you're still shopping for some seasonal necessaties!
xoxo,
KMK
Thank you for reading! Subscribe to the blog on Bloglovin'
Or follow along with Instagram | Pinterest | Facebook