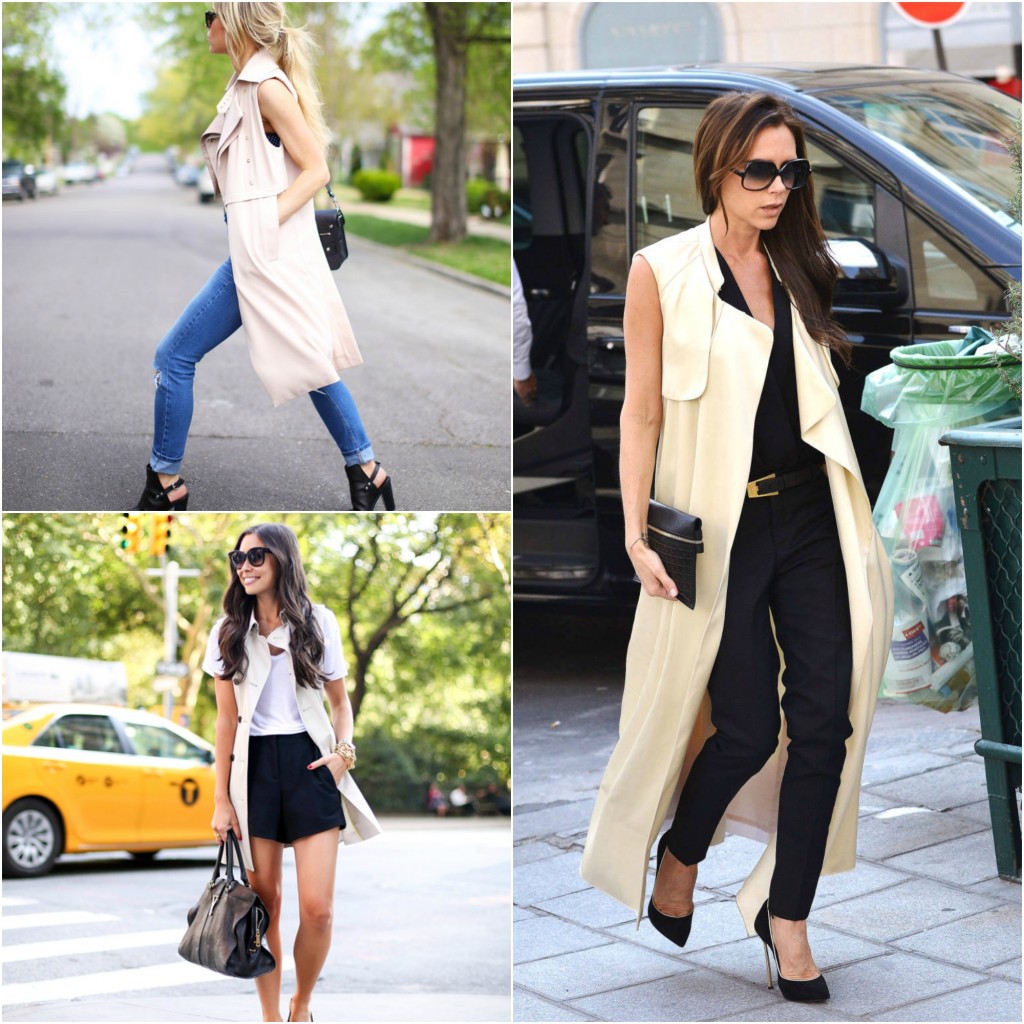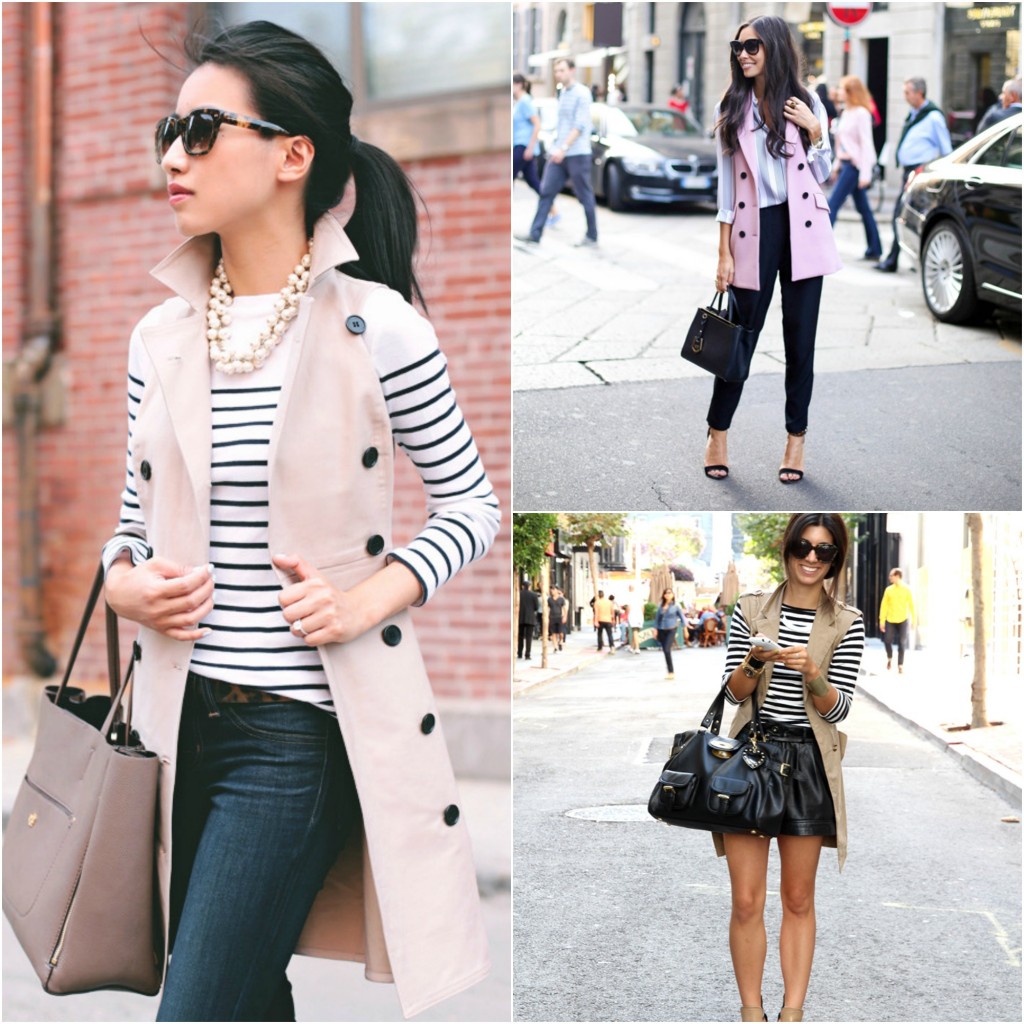 Happily Grey | With Love From Kat | Harper's Bazaar | Extra Petite | With Love From Kat | This Time Tomorrow
The "Sleeveless Trench" is one of my favorite trends this fall. I noticed a lot of style bloggers incorporating this look into their outfit articles and I'm really loving the styled yet relaxed vibe. My personal favorite is the trench dress by Ann Taylor. The black leather detailing on the khaki trench is the perfect modern update for such a classic piece.
How to Style the Sleeveless Trench –
Stripes – Layering the trench over stripes adds some visual interest to an otherwise simple & classic piece.
Tie it up – Cinching the waist with a belt helps define your figure. A trench is typically long & slimming, but tying it up in the back or front creates a more feminine silhouette.
Add some height – Long pieces like a trench dress can really swallow a petite person up in fabric. I love how these style bloggers have found heels & ankle boots to balance out some of the more overwhelming coats.
Neutrals – Most trenches are available in either khaki or black. I love how polished the trend looks when styled with other neutral pieces like an all black jumpsuit or simple jeans & a white blouse.
Enjoy your weekend!
xoxo,
KMK
Thank you for reading! Subscribe to the blog on Bloglovin'
Or follow along with Instagram | Pinterest | Facebook