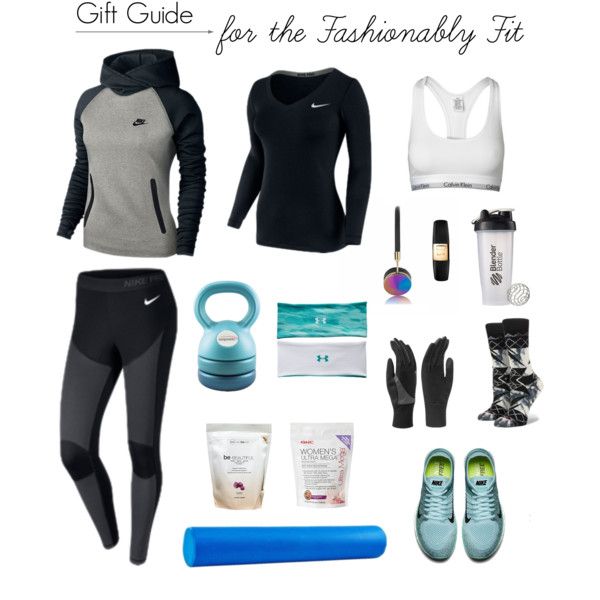 This past year, I have really gotten back into health & fitness. So, I'm very excited to share today's holiday gift guide for all the fashionably fit ladies in your life. You can work out in various ordinary clothing but having more appropriate clothing makes working out a lot easier and a lot more effective. Of course, appropriate clothing doesn't have to be boring though! There are plenty of custom gift ideas that allow you to personalize ordinary gifts and create something truly unique. If you're looking to spoil someone who loves exercising, workout clothes and accessories will always go down a treat, especially if they're customized. To give your gifts a personalized twist, you can customize the clothing, for example custom any face on socks, and give them something that's totally unique but also very practical too. I'm one of those Nike obsessed people – completely enamored with the brand personality and aesthetic. I'm all about the tagline, "Just do it." This has definitely inspired my workouts, snowboarding, and half marathon this year. The Nike pieces in this gift guide are quality items that can really help take a workout to the next level. The long sleeve in particular is one of my new favorites. The slim fit is SO comfortable and the slight v-neckline is such a feminine cut. All the other accessories on this list are just some items that every health-nut has wanted at some point or another but likely never made the trip to buy. I just finally purchased a blender bottle this month which has made post-workout protein shakes so much simpler. And I have been dying to get a foam roller to stretch out on for the day after a long run. Hope this list inspires some gift ideas for the active friends on your holiday lists!
Shop the Gift Guide –
KMK
xx
Thank you for reading! Subscribe on Bloglovin' to stay up to date with the latest posts.