It's been snowing so much this winter and I love bundling up in cozy sweaters and scarves to walk outside into basically a winter wonderland. One of the simplest and prettiest casual looks for this type of weather is a loose sweater, skinny jeans, and a cozy scarf. I styled this look with some gold jewelry since that metal is so in style lately. As you know I absolutely love jewelry. It truly is my guilty pleasure. Just the other day I found myself looking at some moissanite jewelry pieces online. Slipping on a gorgeous ring or a pair of dainty earrings just makes me feel so glamorous. Plus, I think the gold instantly adds some elegance and also edginess to this casual look. What are some of your favorite pieces of jewelry? Let me know as I am always on the lookout for recommendations.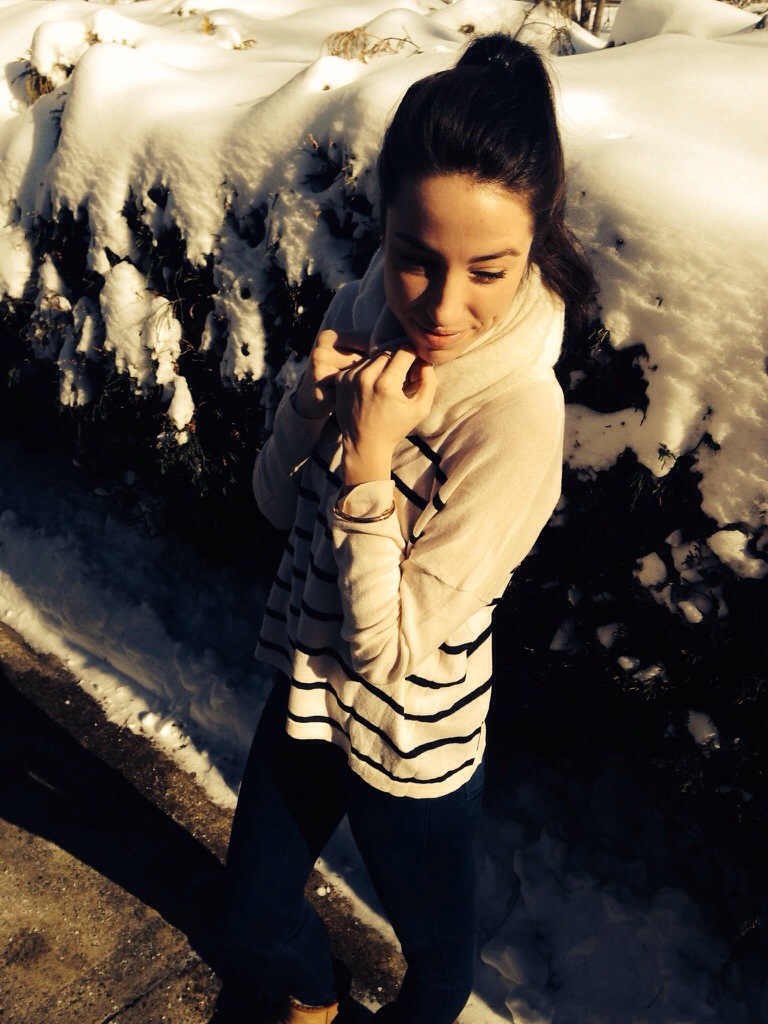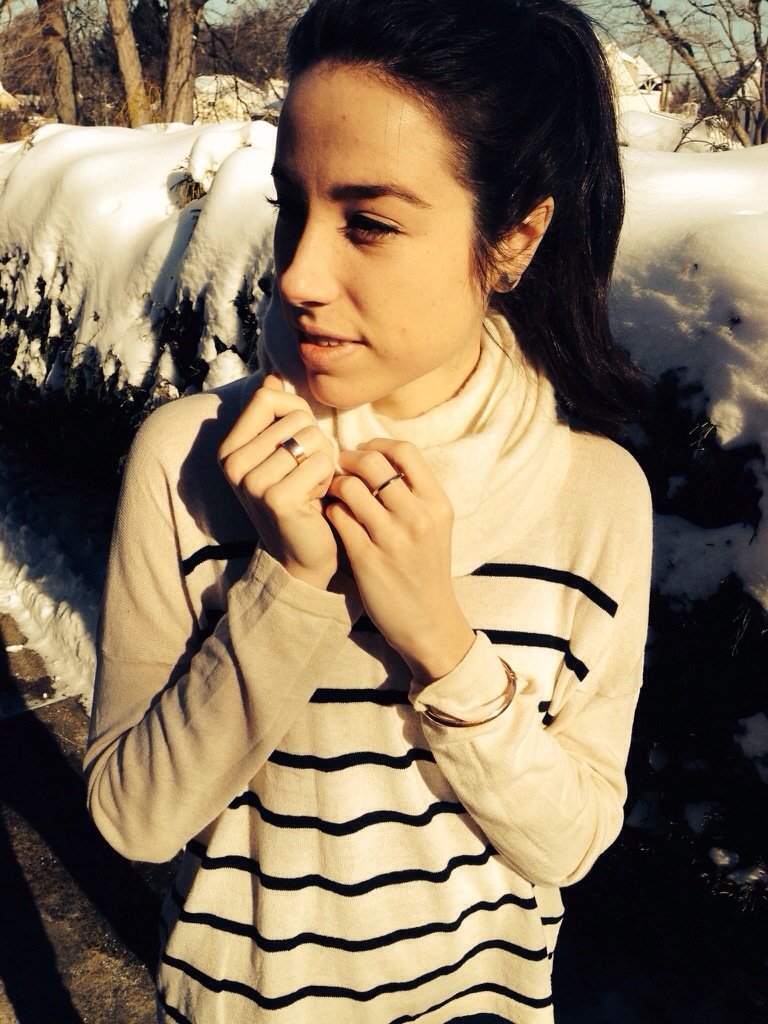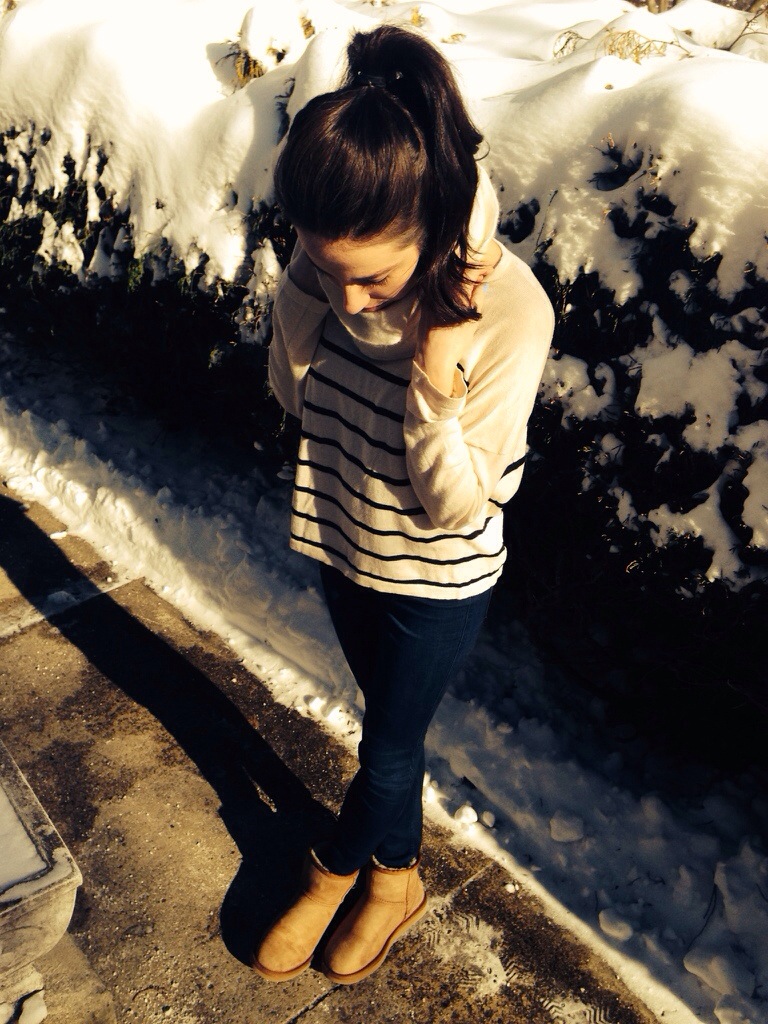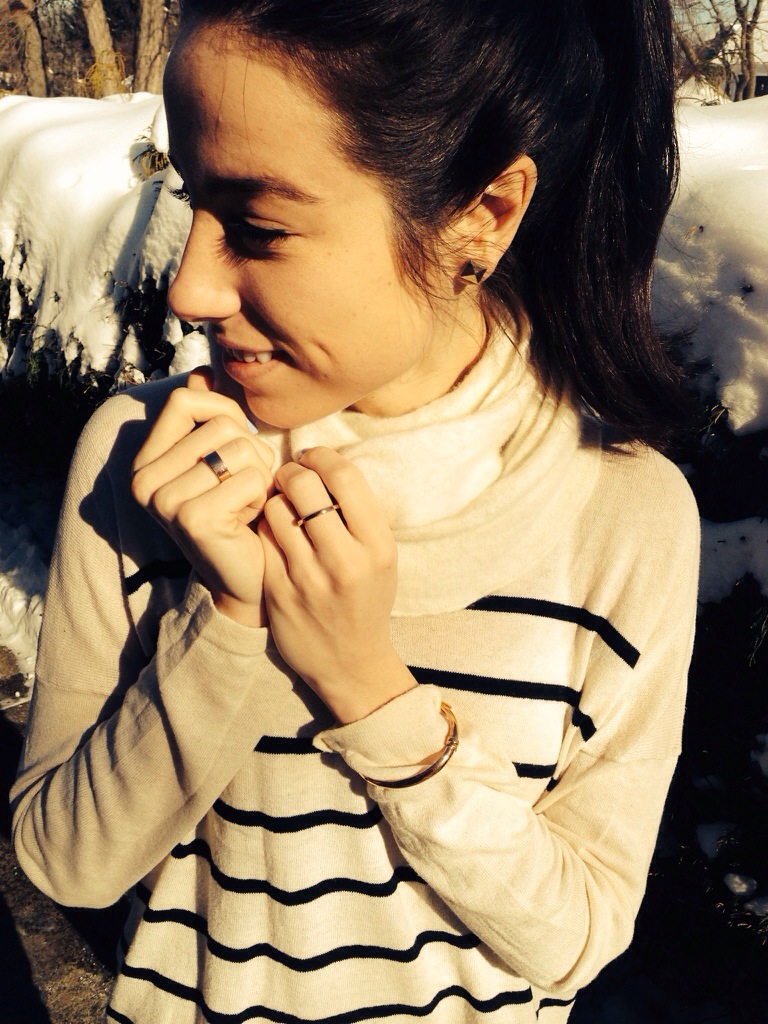 Sweater: Marshall's
Skinny Jeans: H&M
Scarf: Jennifer Lopez (old)
Boots: Ugg tan shorties
Jewelry: Mostly Forever 21
Stay warm!
xoxo,
KMK