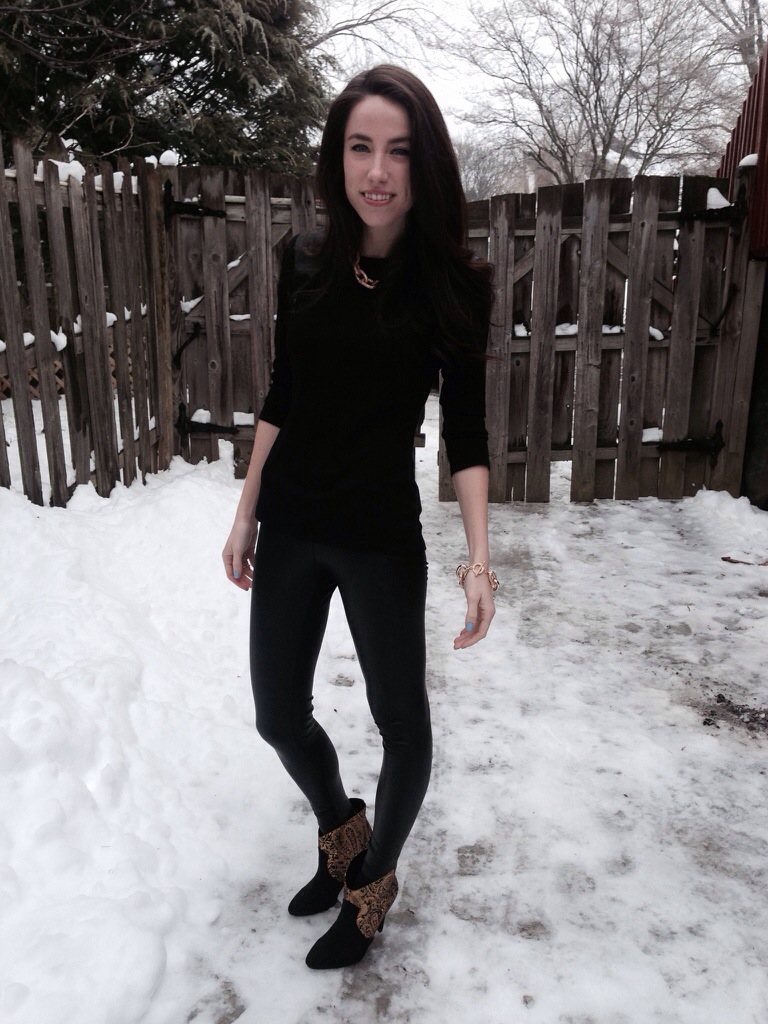 When it's this freezing out with snow and ice all on the ground, it's so tempting to just stay inside with a warm fire and cup of hot coco at night. But, there's plenty of fun nights out during the winter, either for holiday parties, reunions with friends home from university break, of just date nights in general. This outfit is perfect for a cold winter night out look.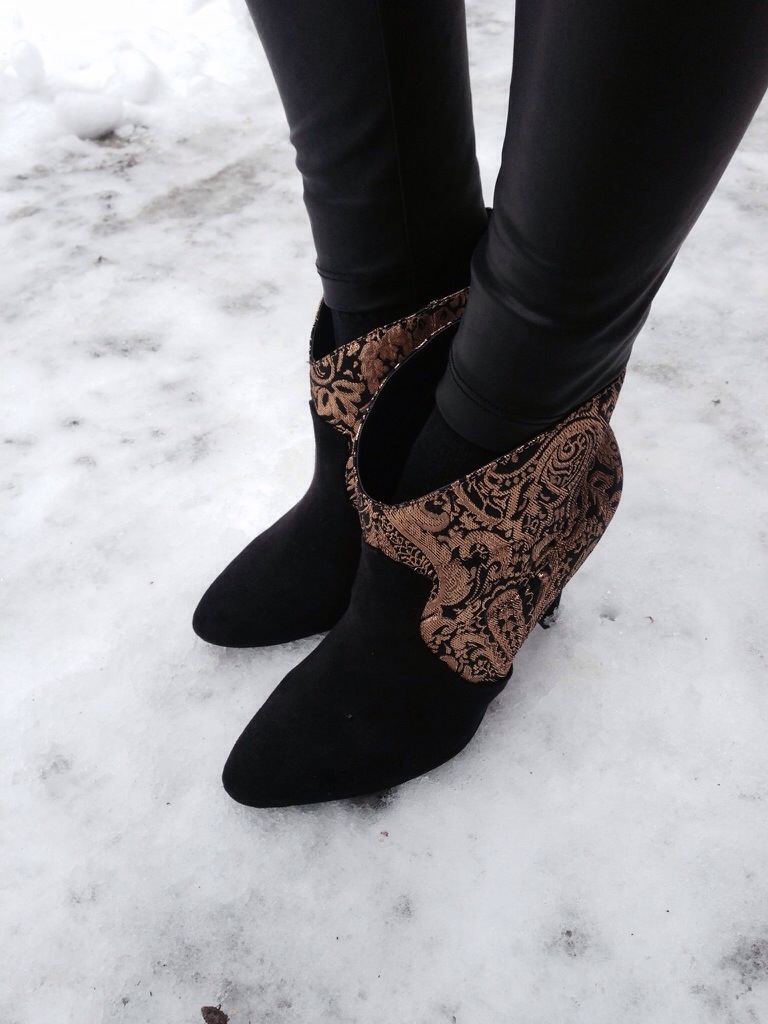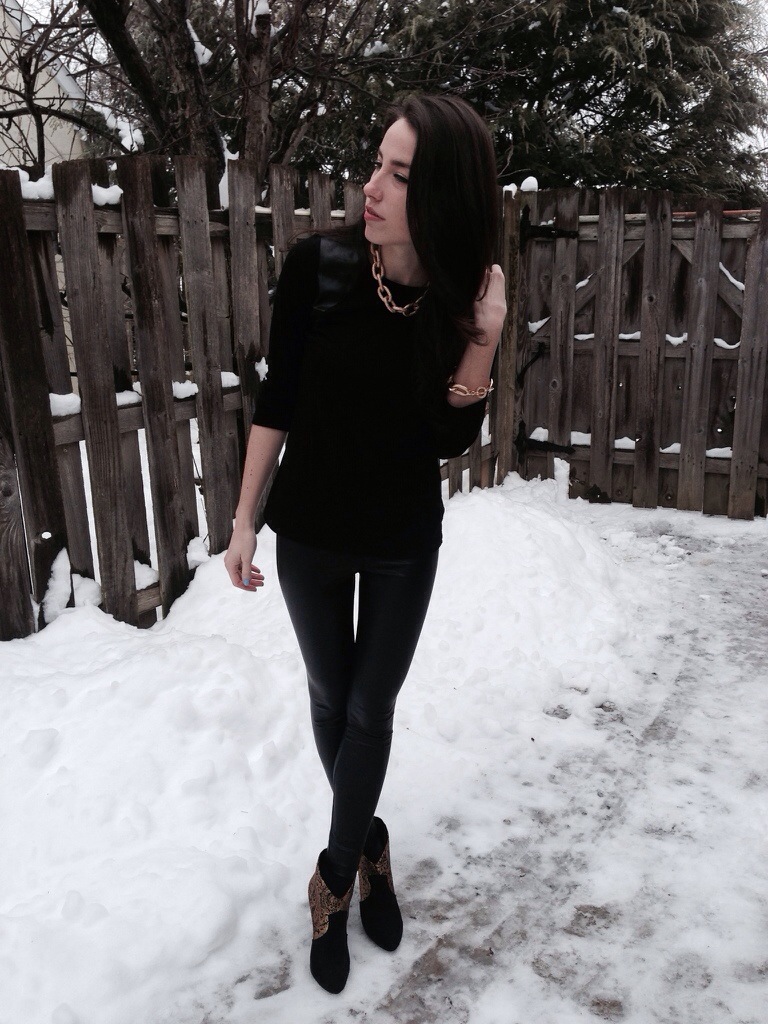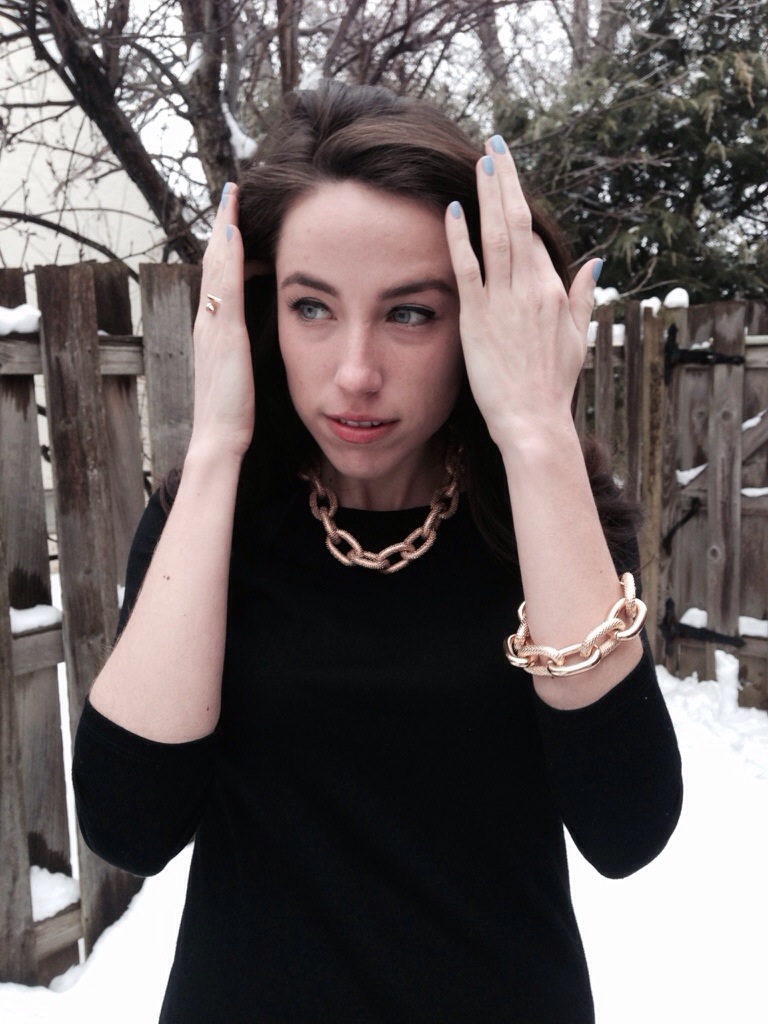 Booties: Forever 21 | Also love the fit of this Steve Madden pair
Liquid Leggings: Forever 21 | Another great option are these faux leather leggings from Nordstrom
Black Top with Leather Shoulders: Forever 21
Jewelry: Forever 21
Nail Polish: Essie's Bikini So Teeny | Definitely a summer color but I think the pretty periwinkle really sparkles against the white snowy backdrop, so I'm loving it this month!
– Clearly I have a bit of an addiction to Forever 21. I think they ( and H&M) are the perfect shops for high end looks at a discount price. They really focus their merchandise on a selection towards current fashion trends as well as basics that will last for years – if you take good care of them! These booties were such a steal at only $20 and they make a serious statement. Plus, everyone needs leather or liquid leggings this year. Not only do they feel like pajamas basically, they're totally in style.
Have fun!
xoxo,
KMK