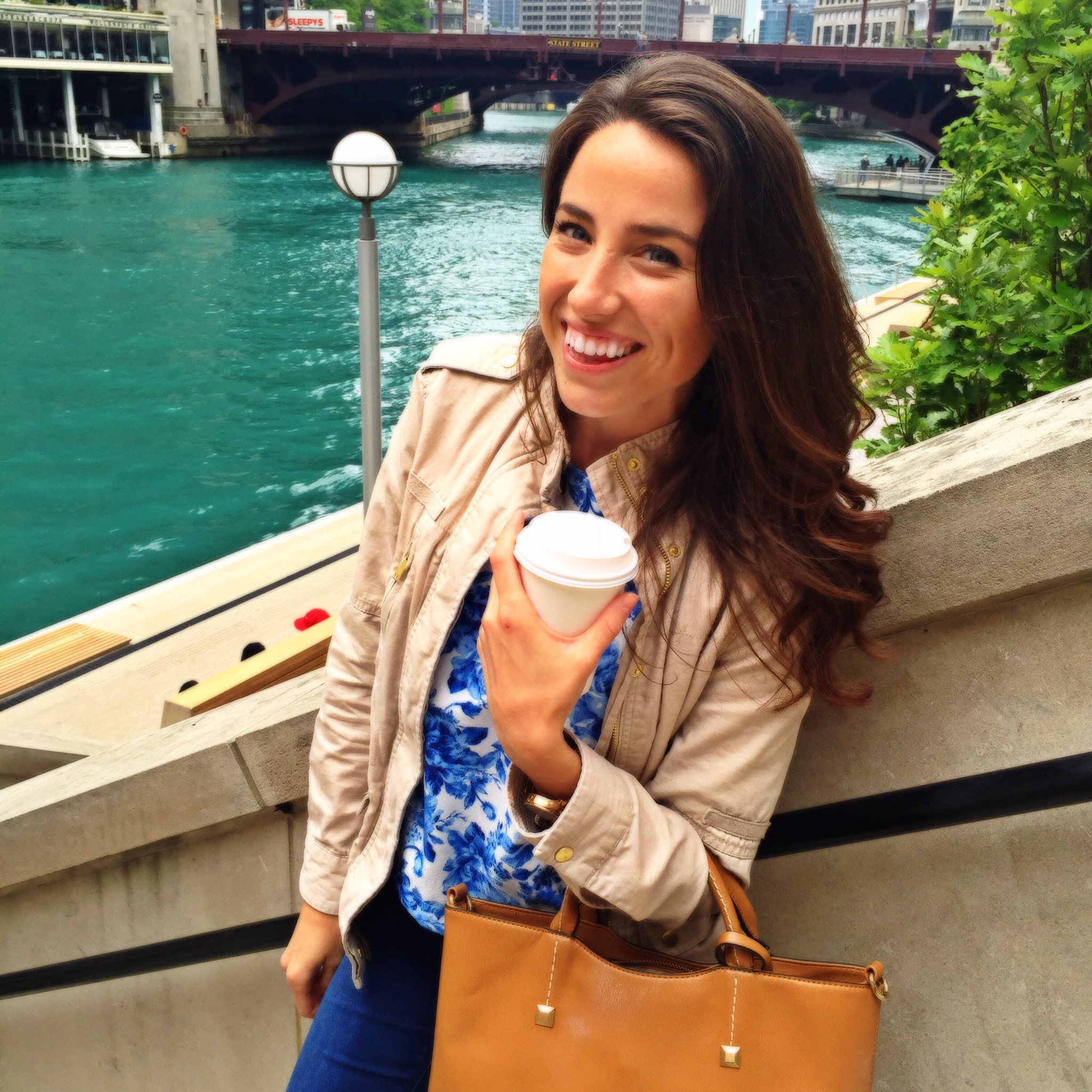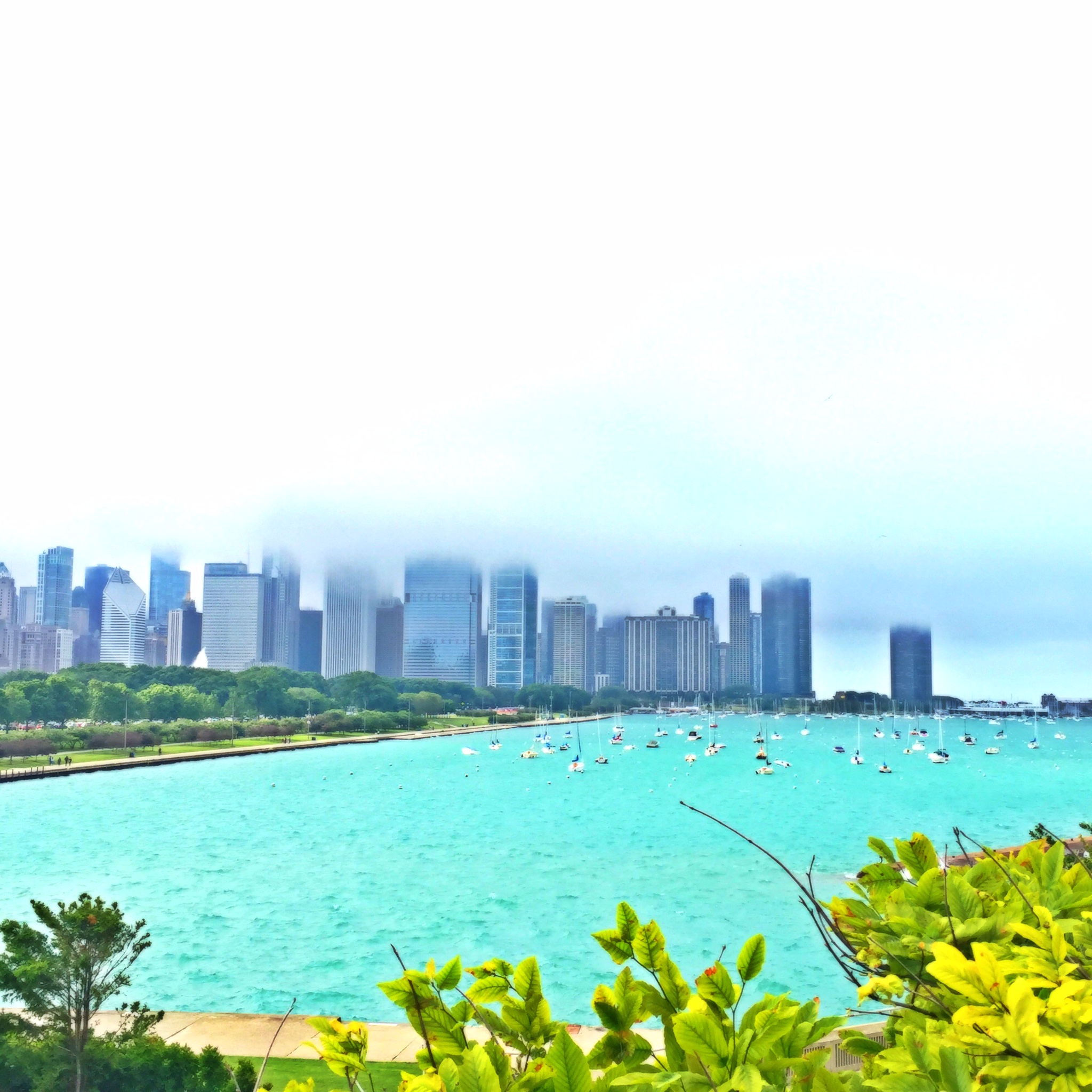 The view from the Planetarium overlooking Lake Shore Drive and the Chicago Skyline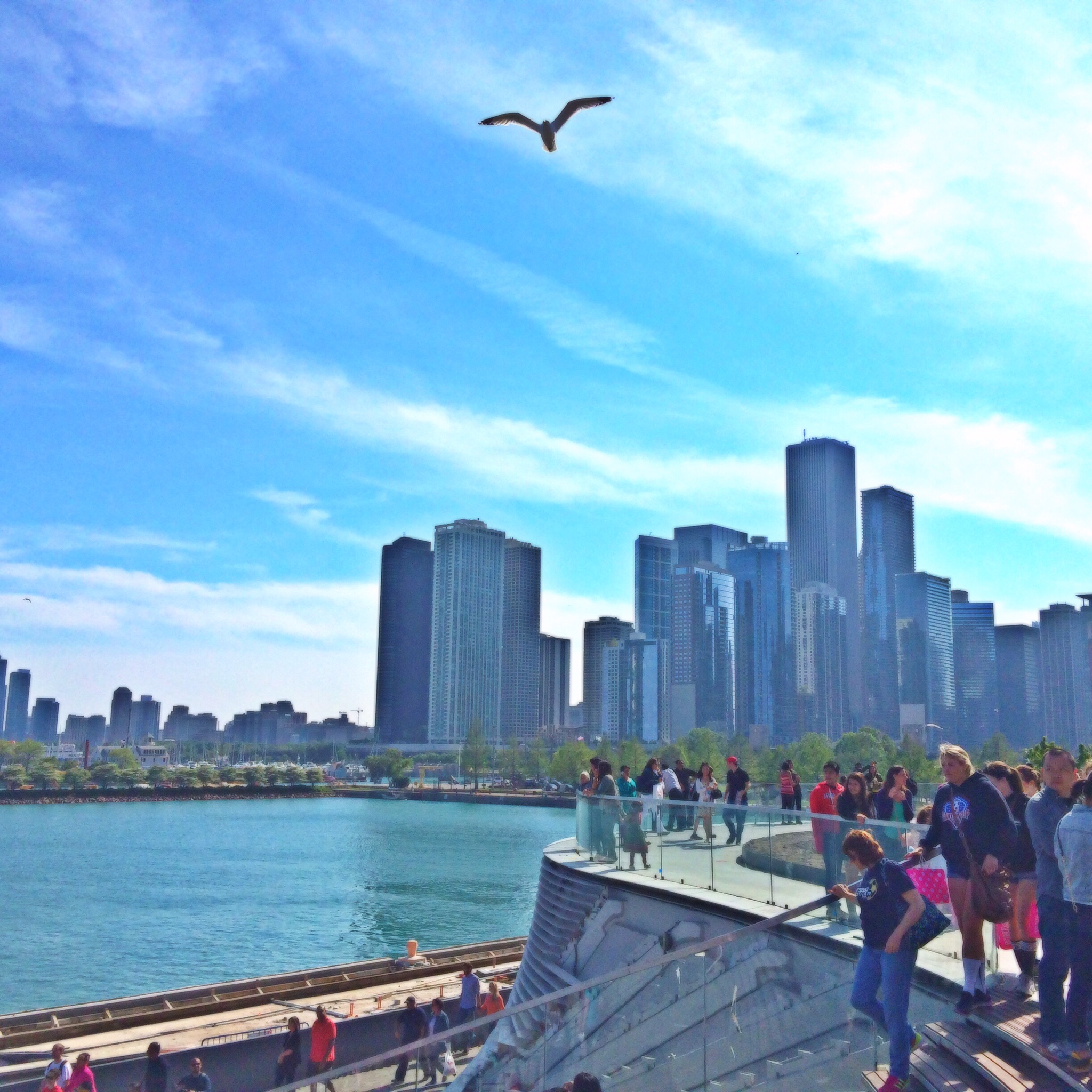 Chicago Navy Pier's view of the skyline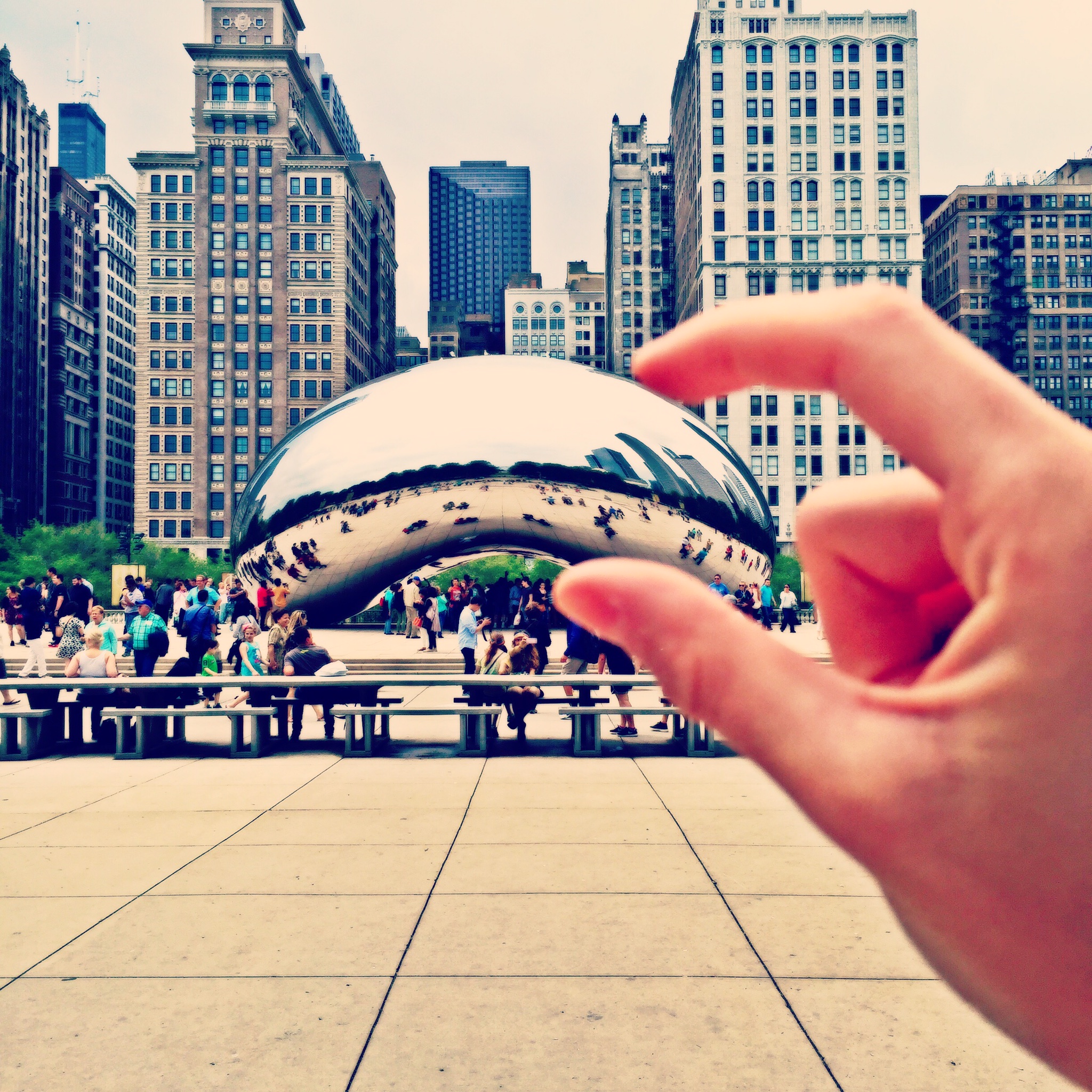 A tourist shot of The Great Bean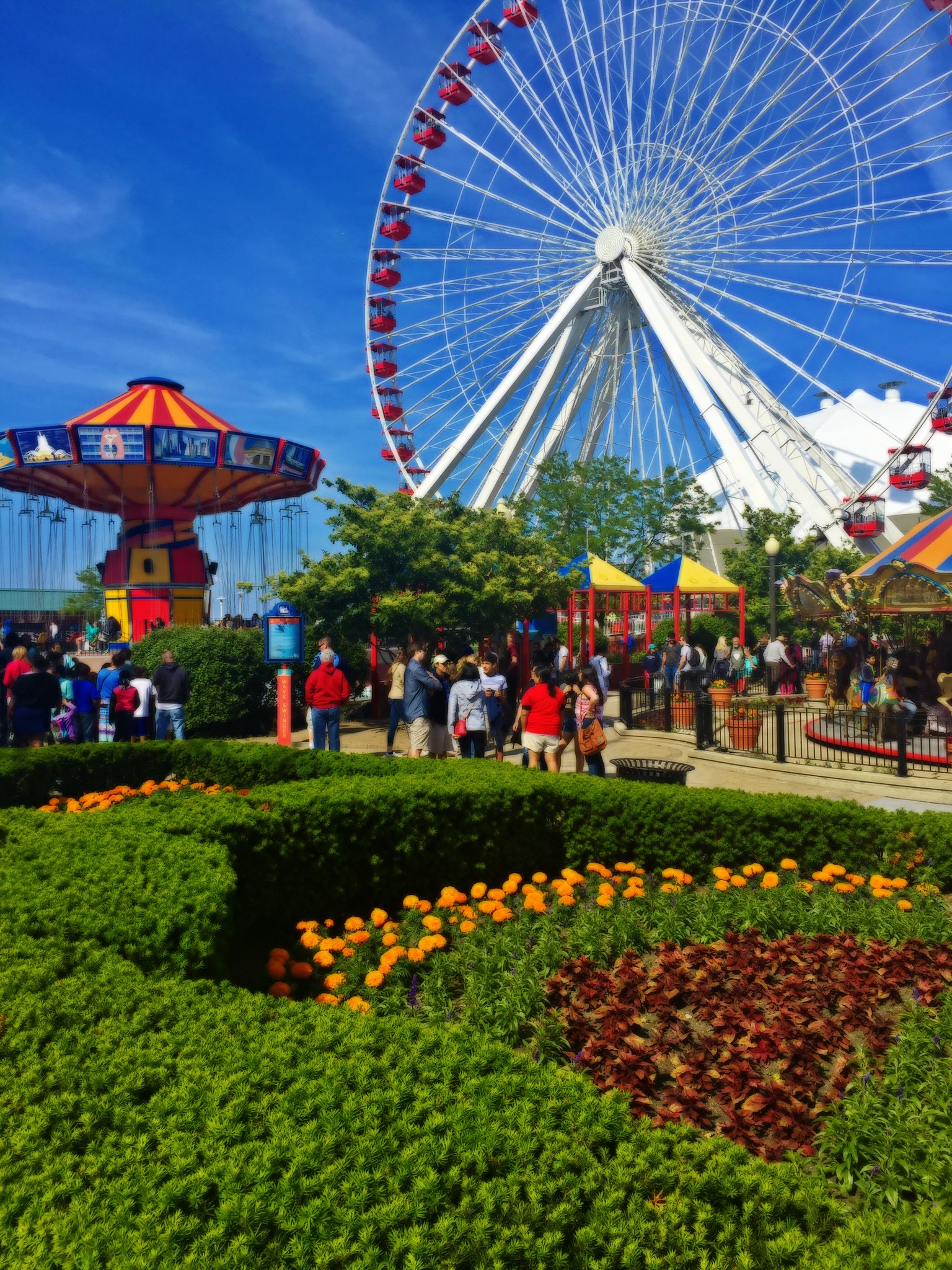 The Rides at Navy Pier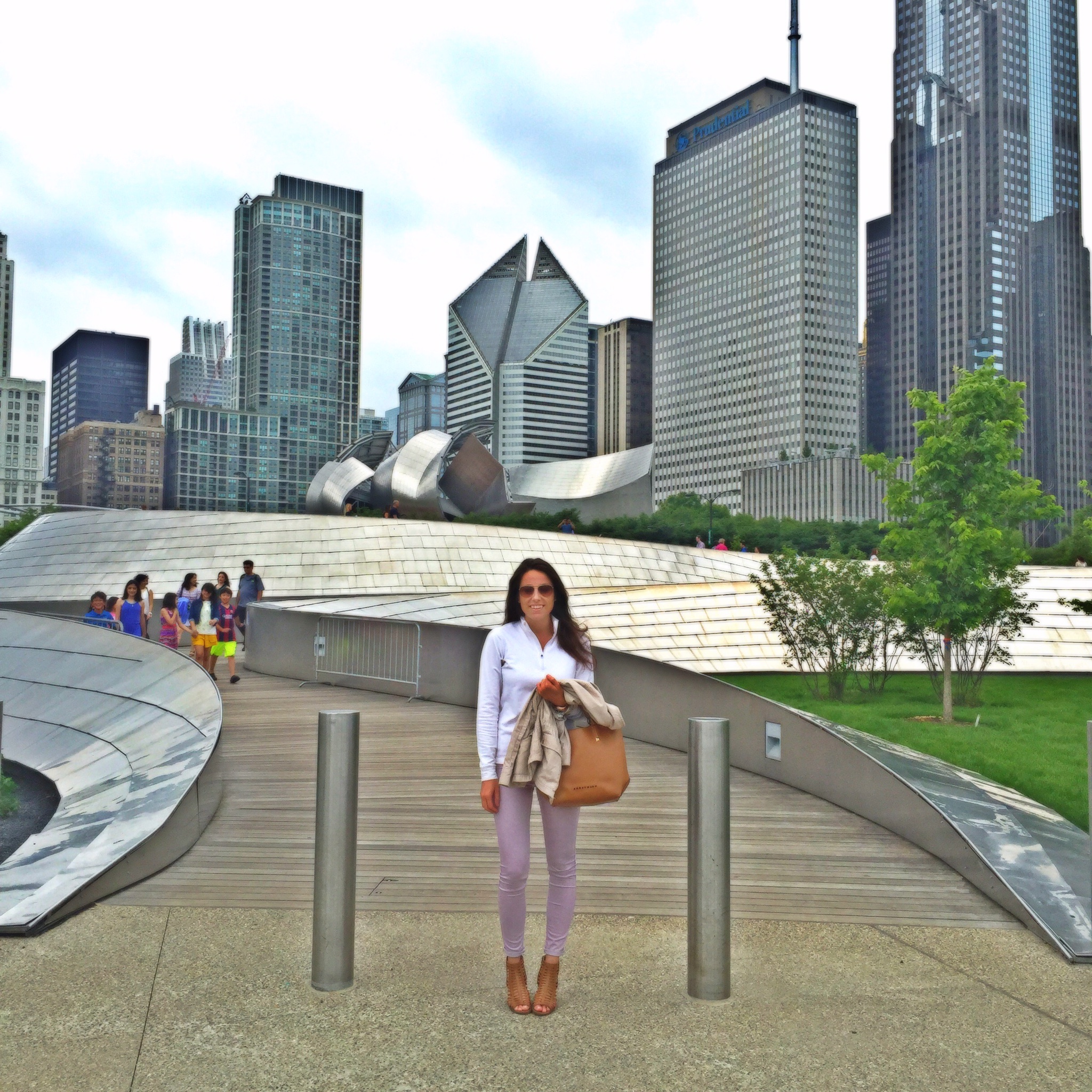 A skyline view of Chi-Town from Maggie Daley Park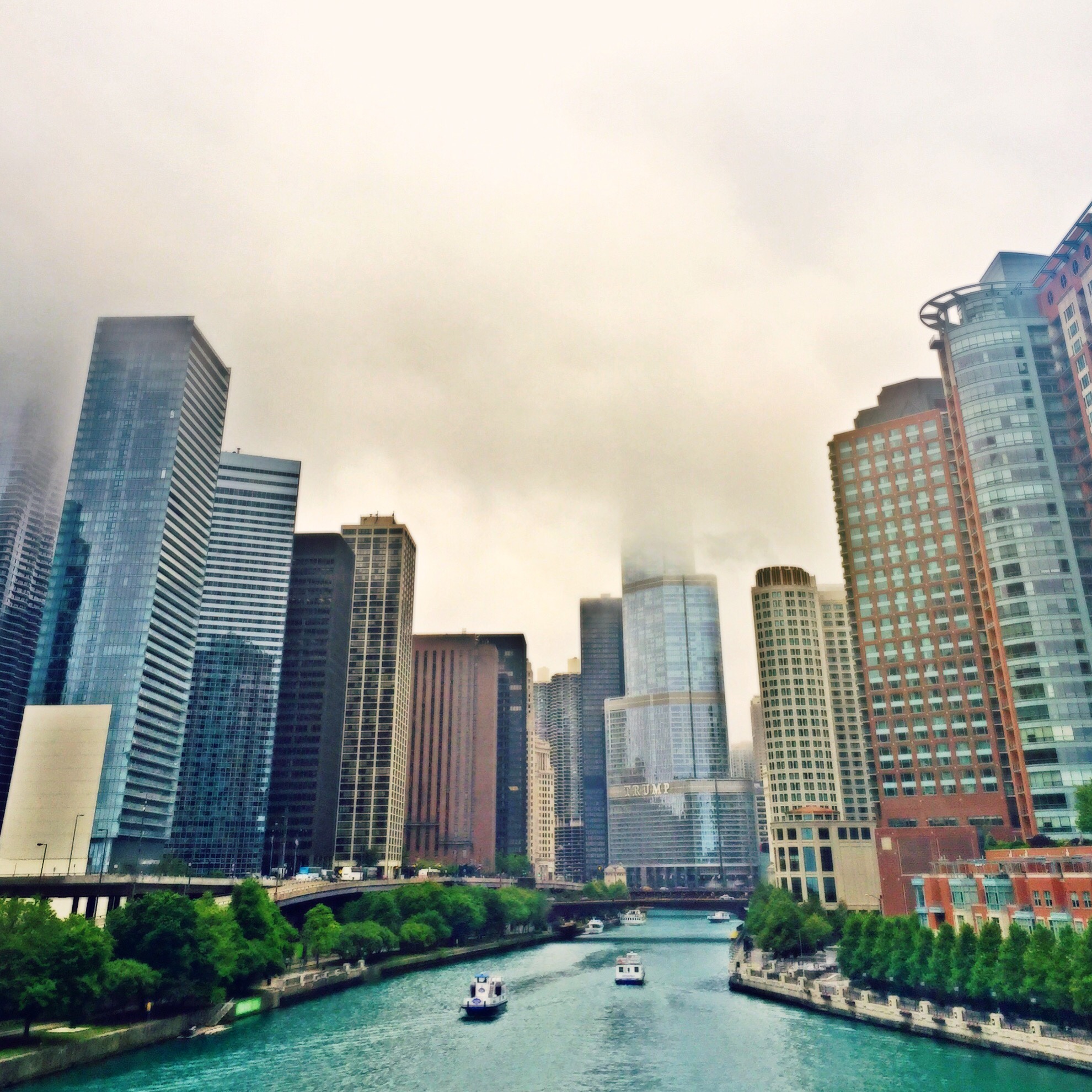 Chicago River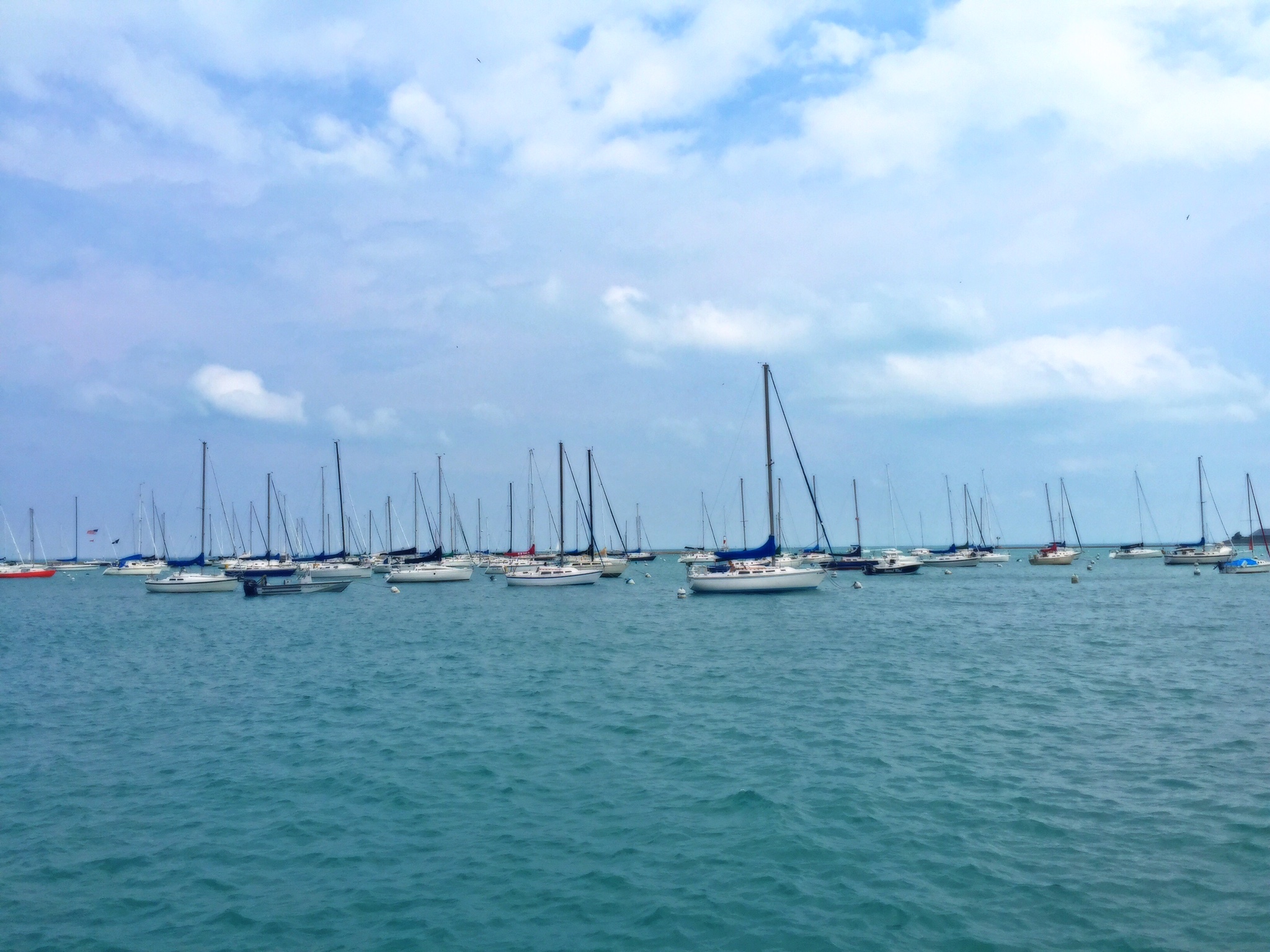 Lake Michigan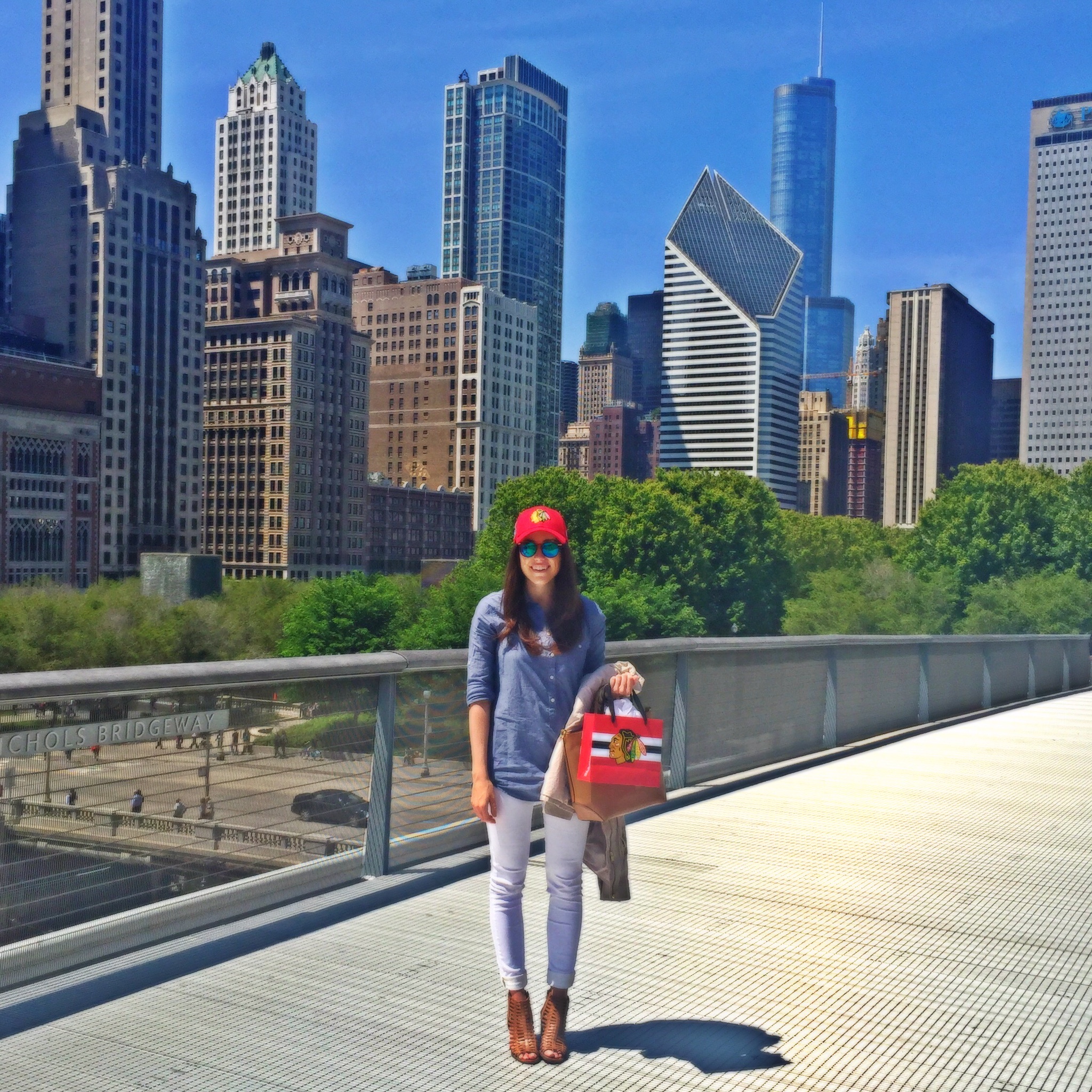 Art Institute of Chicago Bridge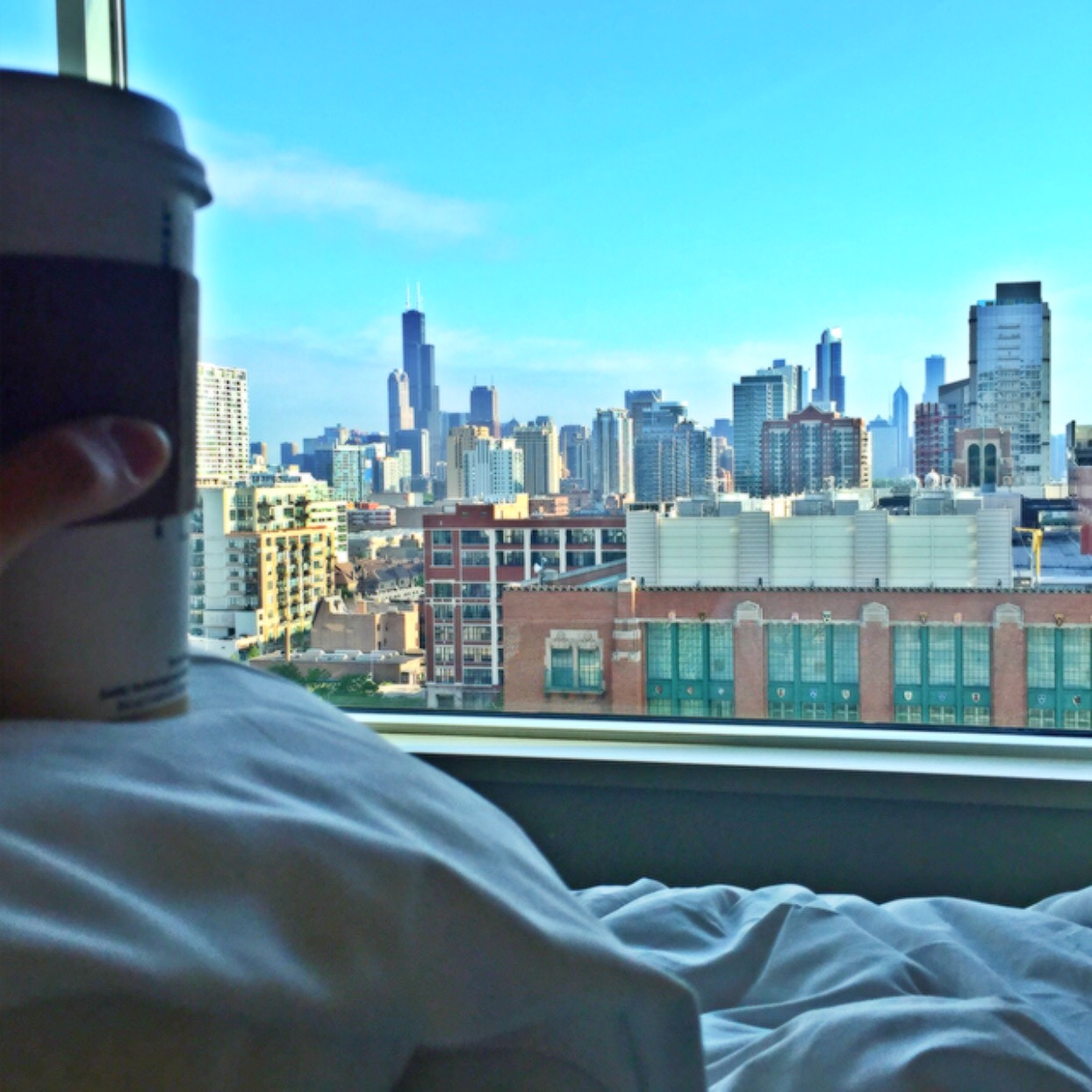 View from the Hyatt McCormick in Chicago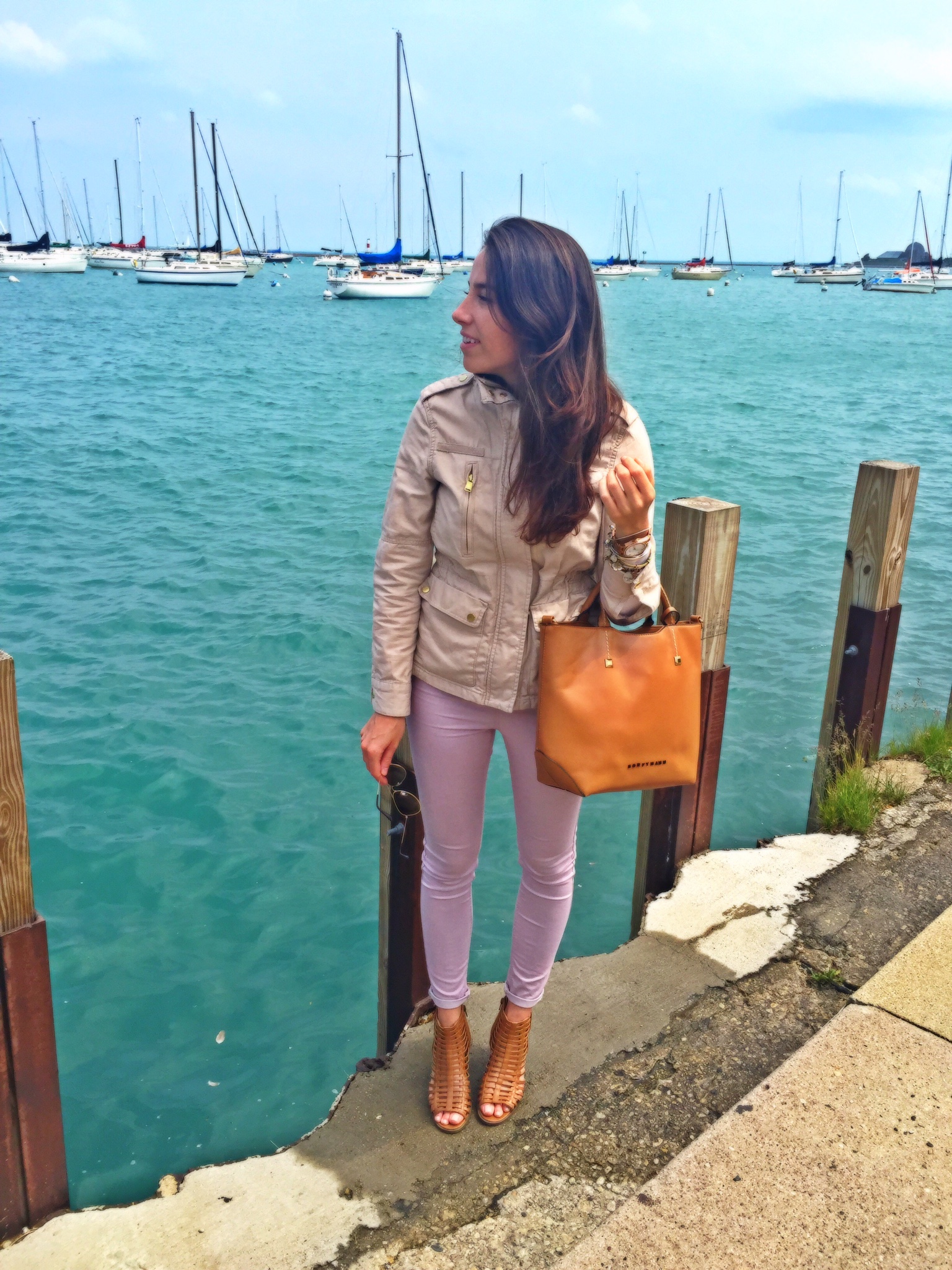 Chicago Yacht Club
This post is a bit different than my usual "Outfit" articles, but our Girls' Trip to Chicago was so amazing a couple weekends back I felt compelled to share.
Day 1: We celebrated my sister's first big work trip by flying out a day early to enjoy the city with her. I tried to capture as many of the fun, beautiful moments as possible, but looking back through photos now, I wish I had taken so many more! This first photo above is from the Chicago River Walk. The River Walk is lined with beautiful restaurants and boats parked like cars along the sides. If only I could stay here longer, according to a friend, I could get month long lodging in fantastic housing from places similar to Corporate Housing Associates (https://www.chahomenow.com/housing-solutions/) if I wanted to stay longer for a great price. Its something I'll have to consider but I digress. You can also hop on a River Taxi to take you throughout the city. We had wanted to try this but eventually figured out the bus and train system instead (which is convenient and gets you through town MUCH faster than an Uber or Taxi). Get the Look: Blue/White Floral Blouse – Forever 21. Khaki Jacket – H&M. Camel Tote – Sponsored from the Dress W+E site.
Day 2: Visited the Eataly restaurant for an early lunch. I've also been to the Eataly in NYC but the Chicago one was of course more spacious and less crowded. As my mom and I laughed our way through town, we also managed to do some shopping (Magnificent Mile is the major shopping district in Chi-Town & much more impressive than the brands available here in Philly), toured the spa at the Trump Hotel, got some Blackhawks gear from the NHL Store (they went on to win the playoffs which I'm sure can be partially attributed to my sudden support of the team), and walked along River Drive over to Navy Pier. Later that night, we indulged in Chicago deep dish pizza at the famous Lou Malnati's like a proper tourist should. Get the Look: White Skinny Jeans – H&M. Chambray Pop-Over – J. Crew Factory. Brown Caged Heels – Target. And of course, all my Alex & Ani bracelets listed in this old blog post.
Day 3: More wandering, shopping, and taking in the beautiful skyline views. We tried an amazing bakery called Goddess and the Baker on Wabash Avenue. Would highly recommend – the baristas were so friendly and made an amazing chai tea latte. While a flash thunderstorm passed through town, we enjoyed a mass service and stopped for another chai. Finally after the rain cleared, we stopped by The Great Bean and all of the art installations in Grant Park. Get the Look: Light Pink Slim-Fit Treggings – H&M. White Quarter Zip – Nike. Khaki Jacket – H&M. Brown Caged Heels – Target.
There is so much to do in Chicago, I cannot wait to plan a trip back. A 3-day weekend was not long enough! Very proud of my younger sister and happy to have kept her company during her first big business trip! Stay tuned for more outfit blog posts in the near future. The frequency of posting has been slacking as of late. However, due to several recent shopping trips, I plan to post fresh content more often in the coming weeks!
Thank you for reading! Subscribe on Bloglovin' to stay up to date with the latest posts.